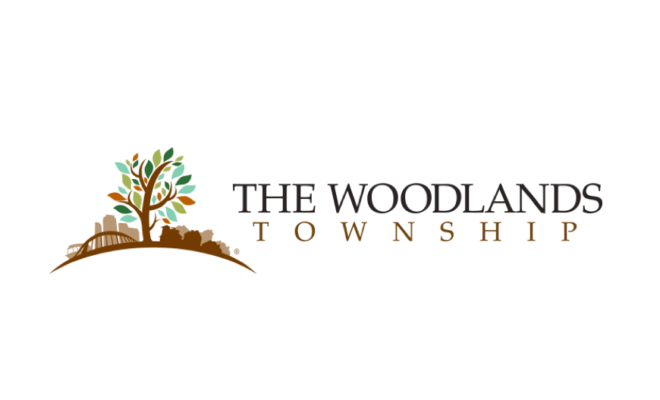 News
Law Enforcement and County COVID-19 Updates on March 23
By |
On March 23, 2020 at 6 p.m. The Woodlands Township shared the following updates from law enforcement, Harris County, and Montgomery County regarding the COVID-19 crisis.
Harris County COVID-19 Case Count
Harris County Public Health (HCPH) has 3 new cases of COVID-19, which brings the total to 54 positive cases, including one COVID-19 related death, reported on March 19, 2020. These new cases do not include those within the City of Houston.
 
HCPH's new case details:
A 40-49 year-old woman, who lives in the Northwest quadrant of Harris County- (recovered)
A 60-69 year-old woman, who lives in the Northwest quadrant of Harris County- (community spread)
A 50-59 year-old man, who lives in the Northwest quadrant of Harris County- (travel-related)
Harris County now has multiple cases without travel history and we do not know the source of transmission. This implies that COVID-19 is spreading in our community. Community spread makes it harder to identify and contain the virus since anyone can become infected. We need the public's help to prevent further community spread.

Harris County Online Screening Tool and Two Additional Testing Sites
Harris County announced an online COVID-19 assessment tool for residents who believe they are experiencing COVID-19 symptoms such as fever or dry cough. The online screening tool is available now at ReadyHarris.org.
 
The two testing sites will only test people pre-identified as high-risk through a two-step screening process. The initial screening will be online with only those meeting certain risk criteria moving on to a phone-based screening with a medical professional. Only after the phone screening will qualified residents be directed to a testing site.
 
Montgomery County COVID-19 Case Count
Montgomery County Public Health District, in conjunction with Montgomery County Office of Emergency Management, can confirm Montgomery County now has 19 positive cases of COVID-19. As of 3 p.m. today, MCPHD has been notified of 117 negative and 19 positive test results of county residents. Results are pending for another 147 residents.
Montgomery County Sheriff's Office
"Here at the Montgomery County Sheriff's Office our number one focus is, and has always been, the safety and protection of our citizens.  Our team is working tirelessly to fulfill our vision, mission and goals, and to provide citizens with the most accurate information, as is the Montgomery County Office of Emergency Management.
 
Currently, our staff is in a very healthy position.  As of today we have not have any confirmed cases of COVID-19 at the Sheriff's Office. Our personnel have the appropriate instruction to utilize social distancing whenever possible and we have a system in place to decontaminate after any encounter.  Additionally, we have proper decontamination procedure for our personnel, equipment and vehicles for any exposure. 
 
While this is a very fluid situation, and as we work to ensure we do not spread the virus, we ask citizens to respect and honor the requests for social distancing so to not expose themselves, their families, and the rest of the community.  As the days and weeks progress, our policing model may be revised.  Please know that Sheriff Rand Henderson and our entire team are here, working and focused on protecting the citizens and residents of Montgomery County and The Woodlands Township."

Captain Tim Holifield, Montgomery County Sheriff's Office

Harris County Precinct 4 Constable's Office
The Harris County Precinct 4 Constable's Office has been working closely with the Harris County Office of Emergency Management and all of our regional partners to ensure we are up-to-date with current information and focusing on best practices. Our Office has no confirmed cases of COVID-19 as of today and we have instituted many safety precautions to ensure our deputies are practicing social distancing when feasible and have the ability to operate in a clean and sanitized environment. Our Communications Center is inquiring about COVID-19 symptoms with callers and they may request that individuals step outside of their homes or businesses when deputies arrive, to limit any potential spread or exposure.
 
The Constable's Office is working diligently to protect our deputies and community members and prevent the spread of the virus. We respectfully ask for patience and cooperation from the public regarding any requests from our agency. As this situation has the potential to change or escalate over the next several days and weeks, we are fully prepared to adjust our procedures and protocols as needed. For more information and resources available to the public regarding COVID-19 in Harris and surrounding Counties, please visit www.ReadyHarris.org.
 
We appreciate and are thankful for the partnership with The Woodlands Township and Creekside Park; we are here to help. If you need law enforcement services, please call us 24/7, at 281-376-3472.

Captain Jonathan Zitzman, Harris County Precinct 4 Constable's Office
Visit The Woodlands Township COVID-19 information page for more updates from partner agencies, social distancing strategies, important links, frequently asked questions, live Twitter feeds and more at www.thewoodlandstownship-tx.gov/covid19. 
Read the full March 23 update by The Woodlands Township at https://www.thewoodlandstownship-tx.gov/civicalerts.aspx?AID=2972
Source: The Woodlands Township