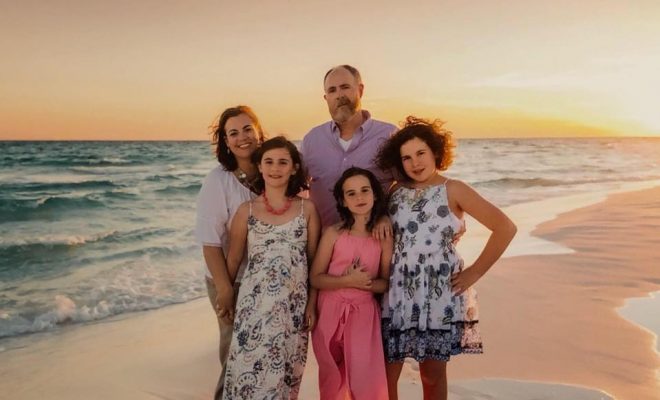 People
Local Neighbor Feature: The Withrow Family
By |
Local family John and Jessica Withrow, with their three daughters Campbell, Addie, and Carley, call the Village of Alden Bridge home. Like many of its residents, John and Jessica are not originally from The Woodlands, but are happy to have moved here to enjoy the area's family-oriented amenities.
Raised in Omaha, Nebraska, Jessica moved to The Woodlands in 1989 when her mother's company (Enron) got transferred to Houston. Her husband John is from Orange, Texas. The two met while Jessica was attending Sam Houston State University and John was there visiting friends. On a trip to New York, John proposed to Jessica in Central Park and the couple were married in 2004. They settled in The Woodlands to be closer to their parents, and because they knew they wanted to start their family in this community.
Jessica grew up in Panther Creek but after college moved to Alden Bridge where she has lived in the same house for the past 16 years. Jessica loves her home and the location. "We built our house and I liked that my neighborhood was kind of set back away from a lot of the businesses and traffic that is now more in the center of The Woodlands," explained Jessica. I particularly liked that my neighborhood had a track around a retention pond and backed up to the National Forest. My neighborhood was also very convenient to The University Center where I went to graduate school."
The Withrows love to be outdoors, so the local parks are a family favorite. "My favorite part of The Woodlands is Northshore Park (because it's open and I can park there easily) and Town Green park," revealed Jessica.
Favorite restaurants include Republic Grille and Guadalajara, and the family likes to try new dining spots as well. "We also check out new restaurants occasionally and my husband and I will go to the Pavilion."
The rapid growth and changes in the area has led to frustration regarding the supporting infrastructure, however. "My favorite part of The Woodlands used to be Market Street, but the congestion and traffic has made my visits less frequent over the years. I wish they had better traffic control in this area and parking, especially over by Town Green park," said Jessica.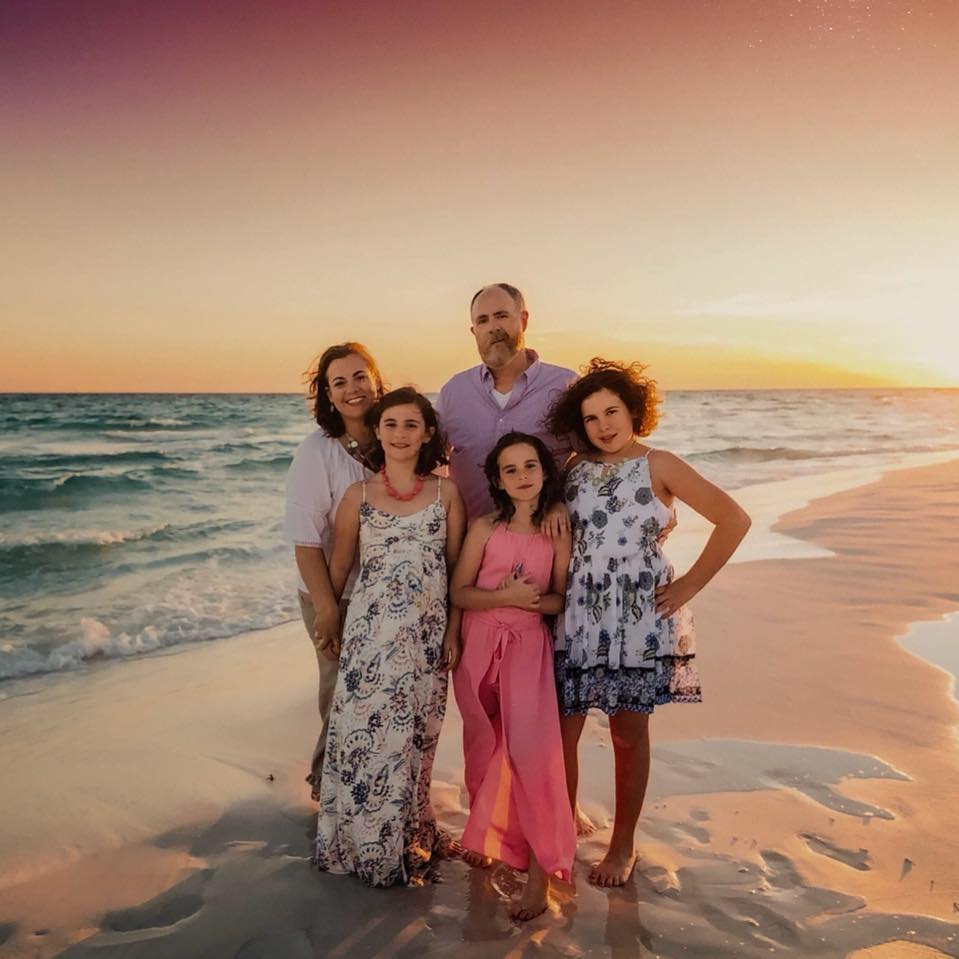 Jessica is a Pre-K teacher in Spring I.S.D., and John is a finance manager at Buckalew Chevrolet. A typical day for the family starts early and the family stays busy all day long. "I start the day at 5:00 a.m. at Villa Sport, then head to school (mine and my kids), then HEB and/or check on my father-in-law who lives across the street, cook dinner (or pick up dinner) and finally head to my daughters' practices," said Jessica. "My kids are on swim team, play basketball, volleyball, tumbling, Destination Imagination, choir and other various clubs."
The active family stays busy all year long. "My family stays so busy with all my kids' activities, we don't have much time in the school year. In the summer we go to movies, shop, swim, ride our bikes and go to the parks."
In the future, the family would like to see better access from their neighborhood to businesses and local, centrally-based amenities. "My one wish for The Woodlands would be that they run a bike trail along College Park Drive all the way to FM 1488 so that I can safely get to the businesses in the middle of The Woodlands with my kids by bike," revealed Jessica.