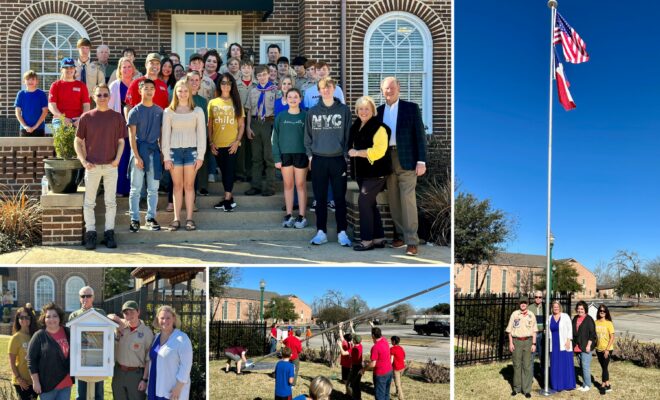 Lifestyle
Local Scout Completes Eagle Project to Benefit CASA Child Advocates of Montgomery County
By |
CONROE, TX – Sixteen-year-old Marshall Anderson welcomed the new year by completing his Eagle Project to benefit CASA Child Advocates of Montgomery County, a local nonprofit organization serving children and families involved in the child welfare system. Anderson's project consisted of the planning, construction, and installation of two freestanding, outdoor community libraries and a flagpole at CASA's office, The Rock Center for Child Advocacy, in downtown Conroe.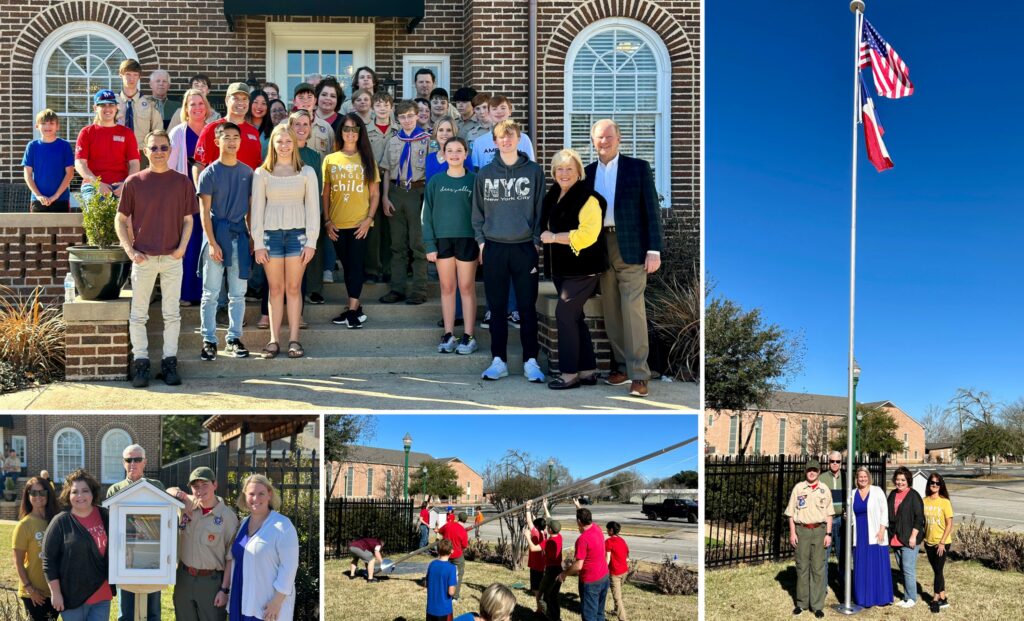 A member, Webmaster, and Den Chief of Scout BSA Troop 491, Anderson first learned about CASA Child Advocates of Montgomery County through his mother, Rachel. CASA was her sorority's national philanthropy while in college. When the time came for her son to select a beneficiary for his Eagle Project, Rachel shared with him the mission of CASA and introduced him to CASA President and CEO, Ann Marie Ronsman.
In the fall of 2022, Anderson met with Ronsman and CASA's Office Coordinator, Stacey McDowell, to discuss the proposed project. "In our meeting, they presented a few items on the organization's wish list," Anderson explained. "I narrowed it down to the Little Libraries and flagpole because I wanted to share my love of reading and country with others."
Earlier this month, construction spanned three days as Scouts painted the libraries beforehand and then managed all aspects of site installation. This included digging holes, mixing and pouring concrete, setting the library posts, attaching the libraries, and placing the flagpole. On the last day, books were added inside the libraries, and with the support of his fellow Troop members, family, friends, and CASA staff, Anderson hosted a flag-raising ceremony.
During the project weekend, Anderson and his family learned that his grandfather, former Conroe mayor Tommy Metcalf, was instrumental in ensuring the historic home in which CASA now offices was preserved during the construction of a nearby parking garage. Anderson added, "That was a pretty special moment during my Eagle Project weekend."
Over the course of the project, Anderson managed 41 volunteer slots totaling just over 107 hours. He also dedicated more than 24 hours to plan and prepare for the project.
"We are beyond proud of Marshall for his dedication to this project and to Boy Scouts," said Anderson's parents, Rachel and John. "It was such a joy to see the hours of planning and preparation all come together over the work weekend with a project that will not only have a lasting impact on our community, but on him as well."
Anderson thanked his parents, Rachel and John Anderson, as well as his grandparents, Tommy and Mary Ann Metcalf, for their continuous support. He also appreciated guidance and encouragement from his Eagle Scout Project Coach, Kris Coates.
For more information about the Boys Scouts of America (BSA), visit www.scouting.org. To learn more about CASA Child Advocates of Montgomery County, visit the CASA website at www.CASASpeaks4Kids.com or call (936) 441-5437.
The Boy Scouts of America (BSA) provides the nation's foremost youth program of character development and values-based leadership training, which helps young people be "Prepared. For Life.®" The Scouting organization is composed of approximately 2.2 million youth members between the ages of 5 and 21 and approximately 800,000 volunteers in local councils throughout the United States and its territories. Since its inception in 1910, more than 130 million young men and women have participated in the BSA's youth programs. More than 35 million adult volunteers have helped carry out the BSA's mission.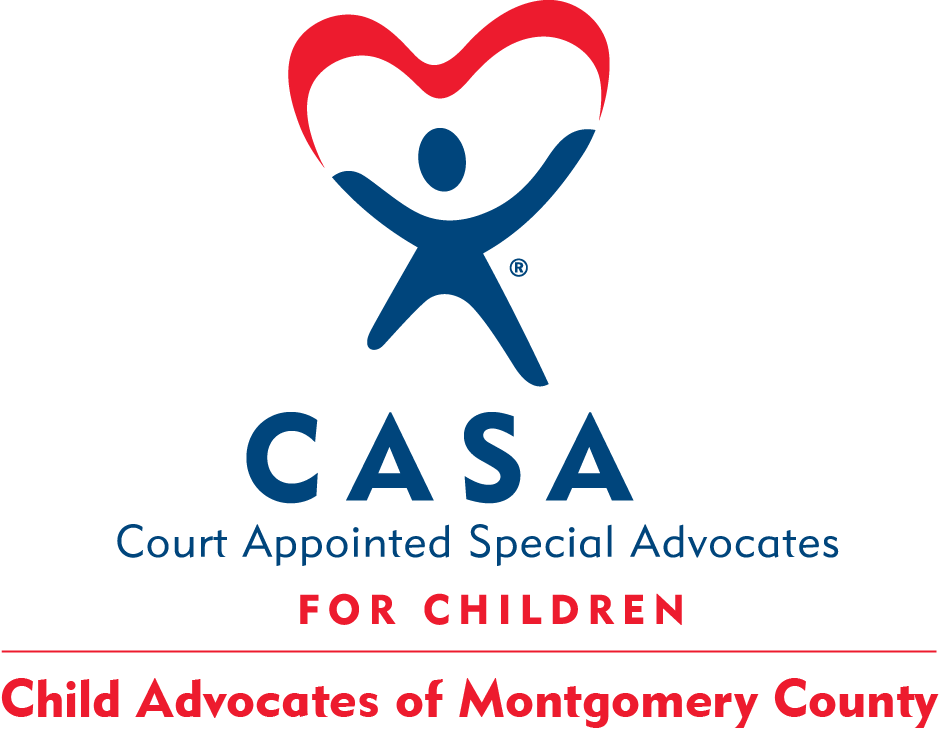 CASA Child Advocates is Montgomery County's only organization appointed by the court to advocate for abused and neglected children. Court Appointed Special Advocates (CASA) speak up for the best interest of children who have been removed from their homes and are under the Court's jurisdiction. CASA's goal is to continue to provide a court-appointed volunteer to serve as Guardian ad Litem for every child in the foster care system. For the past 30 years, CASA has been training volunteers, raising awareness in the community, and working to stop the cycle of child abuse in Montgomery County. Learn more about CASA Child Advocates of Montgomery County at www.CASASpeaks4Kids.com and on Facebook: www.facebook.com/CASAChildAdvocatesofMontgomeryCounty.