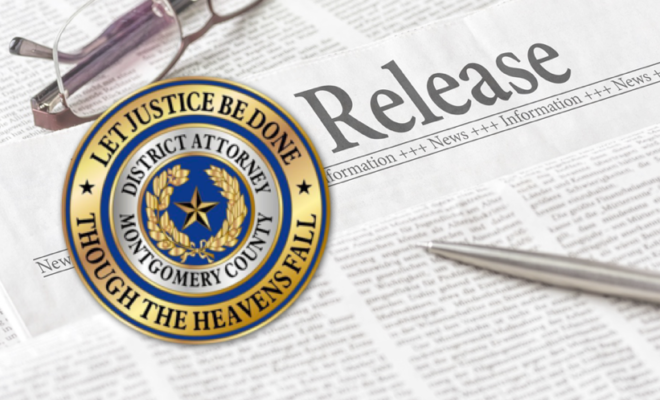 News
Man Sentenced to 14 years for Possessing Child Pornography
By |
On Wednesday, February 5, 2020 Judge Patty Maginnis in the 435th District Court sentenced Andrew David Nelson to a total of 14 years in prison on multiple child pornography charges. Nelson had pleaded guilty to possession of child pornography charges. After a two day trial on the issue of punishment, a jury of Montgomery County citizens recommended sentences of 7 years on each charge. Judge McGinnis determined that sentences should be run consecutively and not concurrently, resulting in a total sentence of 14 years.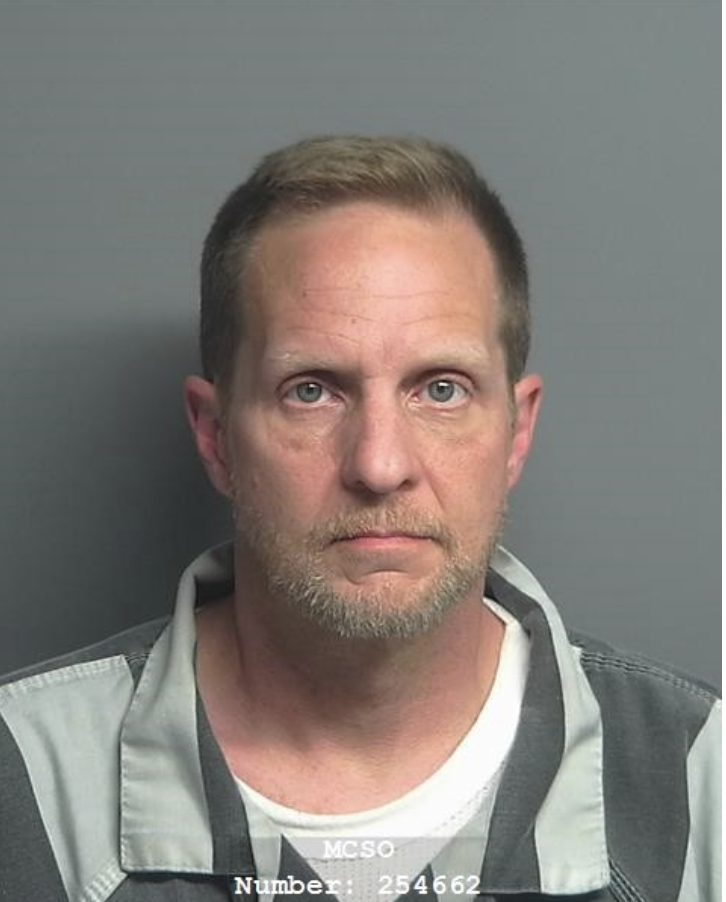 At trial, prosecutors proved that Nelson had been accessing child pornography since at least 2012. His activities were uncovered by Detective Jerry Serratt with the Montgomery County Precinct 1 Constable's Office. Authorities could not give details of the investigative techniques used, but did say that high-tech methods were used to discover a computer was requesting child pornography. Serratt then tracked that child pornography activity to the defendant's residence near Magnolia, Texas, and obtained a search warrant. Officers served the warrant and seized a desktop computer from the defendant's residence.
The computer was examined by Special Agent Jeff Chappell with Homeland Security Investigations. Chappell found 45 images of children being sexually abused and exploited. Some of the images depicted very young children, even infants. Chappell also found evidence that the computer had been used to acquire and access other child pornography since at least 2012. The defendant had used a program called "Eraser" to try to destroy the evidence on his computer of his crimes. He also used a different program to attempt to encrypt data and make it impossible to access without a password. Despite these efforts, investigators were able to find substantial evidence of the defendant's child pornography activity on the computer.
At trial, a defense psychological expert conceded that a 6 year history of accessing child pornography indicates a probable sexual interest in children. He also testified that such a sexual interest in children usually cannot be changed by treatment (although behavior can sometimes be modified).
Prosecutors argued for a substantial prison sentence due to the nature of the images, the age of the victims and the defendant's long history of accessing child pornography.
This case was investigated by the Montgomery County division of the Houston Metro Internet Crimes Against Children Task Force, which includes the Montgomery County Precinct 1 Constable's Office and Homeland Security Investigations. The Task Force is a multi-agency effort that includes officers from local, state and federal agencies who combine resources to combat the online exploitation of children.
Assistant District Attorney Chris Seufert: "This defendant thought that he could use technology to hide his crimes by erasing and encrypting the evidence. We used technology to catch him. The message is clear: if you access images of child exploitation, we will find you no matter how you try to hide."
District Attorney Brett Ligon: "Child pornography is an epidemic in this country. But here in Montgomery County it's all hands on deck to turn the tide against this unspeakable crime. This predator was caught because local, state and federal agencies worked together seamlessly to protect our children. I'm glad that the jury and the judge understood how dangerous this defendant was and sent him to a place where he won't be able to hurt children for a long time."
Source: Michael R. Holley, First Assistant District Attorney, Montgomery County District Attorney's Office
Update 2/7/2020 10:58am: Date updated from Wednesday, February 5, 2016 to 2020