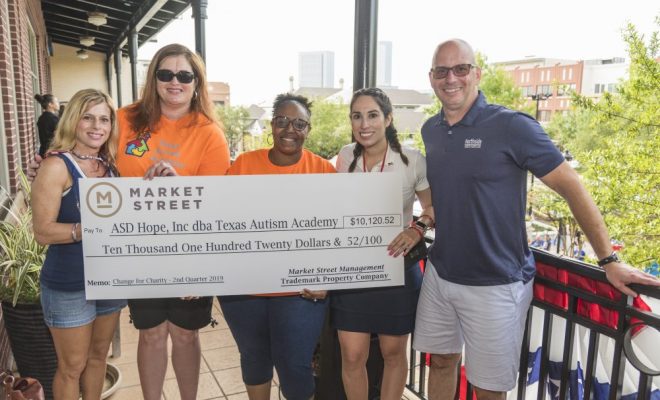 News
Market Street Donates Over $10,000 to Texas Autism Academy
By |
THE WOODLANDS, TX – As part of its Change for Charity initiative, Market Street recently donated more than $10,000 to ASD Hope, Inc. Texas Autism Academy. The funds were raised by Market Street patrons and The Woodlands Car Club event attendees during the second quarter of 2019 and will assist the organization, which is a private school for children on the Autism Spectrum that incorporates the principles of Applied Behavior Analysis into daily instruction and curriculum.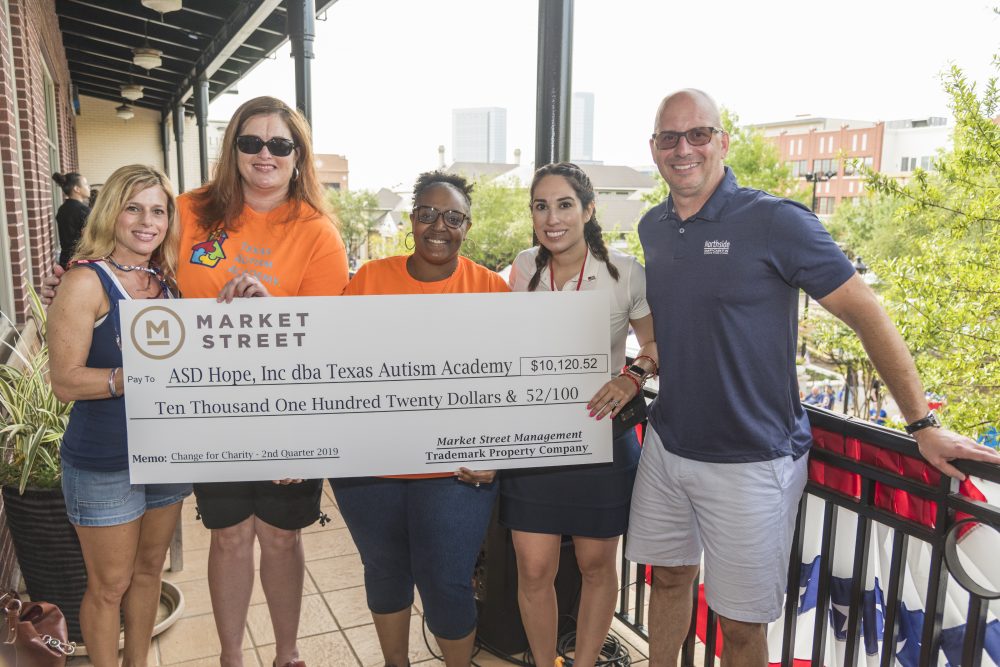 Since the program's inception, Market Street patrons and The Woodlands Car Club event attendees have raised more than $200,000 for local charities. Four Montgomery County organizations are selected each year.
The Woodlands Car Club generously raises money at their events, held the first Sunday of each month. Their contributions, coupled with the amount donated to Market Street's 68 parking meters make up the total amount given to a selected charity each quarter.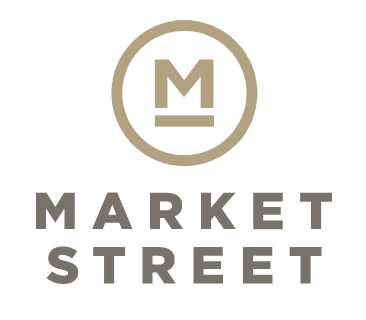 Market Street – The Woodlands is an award-winning mixed-use town center featuring retail, restaurant, cinema, office and hotel in one of the nation's top master-planned communities, The Woodlands, TX, north of Houston. Luxury additions such as Tiffany & Co., Kate Spade, Club Monaco, Tory Burch, Suit Supply and the 70-room boutique Hyatt Centric hotel make Market Street a premier shopping, dining and entertainment destination.
Located across the street from The Cynthia Woods Mitchell Pavilion, Market Street is bound by Lake Woodlands Drive, Lake Robbins Drive, Grogan's Mill Road and Six Pines Drive.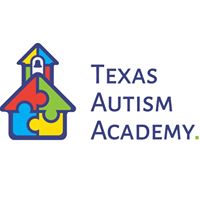 ASD Hope, Inc. recognizes the challenges children with Autism and their families face each and every day. Children with Autism are unique individuals that deserve a quality education developed using research-based curriculum along with a scientifically proven behavior model, Applied Behavior Analysis (ABA). Texas Autism Academy will create an innovative environment that is engaging and responsive to each child at each stage of their development. As a charity, ASD Hope will reach out to the North Houston communities to create awareness of and the need for more educational opportunities for children with Autism and their families.