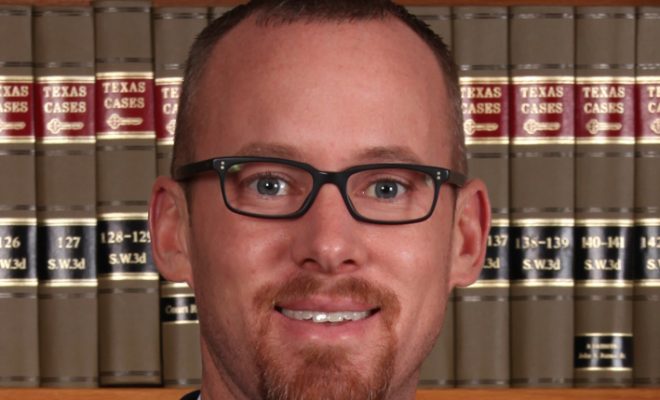 News
MCDAO Bureau Chief Dunman resigns to join The Human Trafficking Institute in Uganda
By |
On Monday, August 26, 2019, Montgomery County District Attorney Brett Ligon announced the departure of Bureau Chief Tyler Dunman and subsequent office reorganization.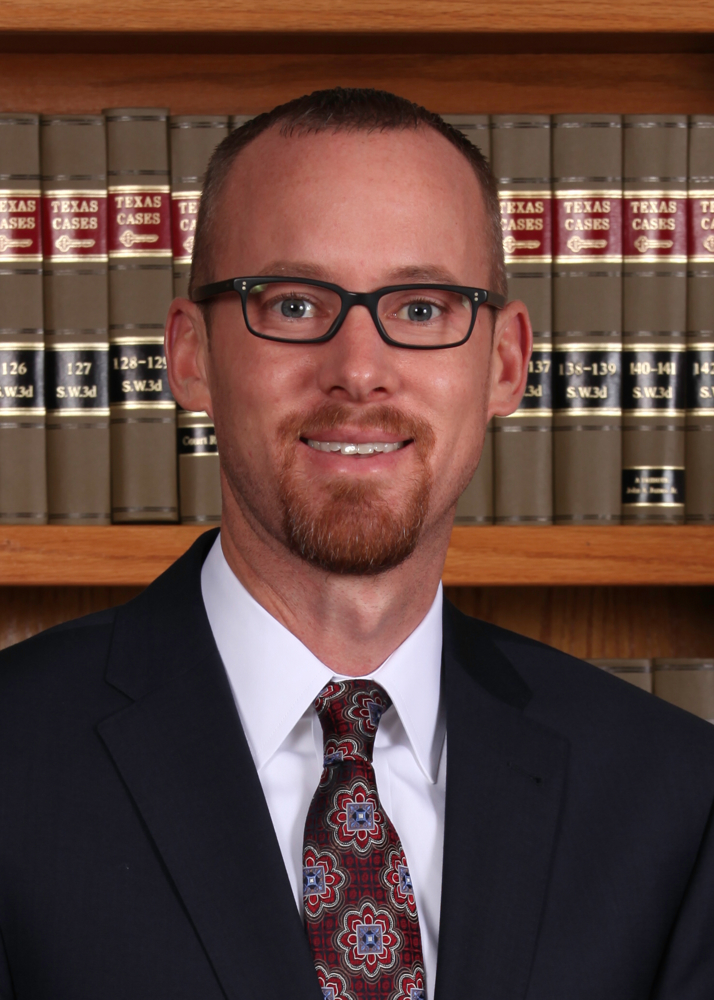 Special Crimes Bureau Chief Tyler Dunman has resigned from his position at the DA's Office after accepting a position with The Human Trafficking Institute in Washington, D.C.  For the Institute, Dunman will live and serve as the Special Counsel in Uganda and will assist and provide legal expertise to Ugandan prosecutors and law enforcement officials handling and prosecuting human trafficking cases throughout the East African country.  Dunman joined the Montgomery County District Attorney's Office in 2007, following a clerkship on the Fourteenth Court of Appeals in Houston.  Advancing through the ranks, he has held several leadership positions in the office, including District Court Chief and Chief of the Public Integrity Division.  In 2015, Dunman was promoted to the Special Crimes Bureau Chief position.  In this position, Dunman has been responsible for the day to day supervision and development of multiple divisions in the office, including the Sexual/Physical Abuse of Children, ICAC/Human Trafficking, Family Violence, Vehicular Crimes, White Collar/Civil, Public Integrity, and Major Offenders.  During his tenure, Dunman prosecuted many high-profile cases and made significant advances in community development programs for the office.  In 2015, he worked to launch the Montgomery County Coalition Against Human Trafficking, Montgomery County's first organization devoted to eliminating trafficking and child exploitation in the region.
District Attorney Brett Ligon shared, "Anyone who has known Tyler for more than a minute knows that his dedication to Montgomery County and its citizens is second only to his faith and family.  On a personal note, I am going to miss him, but Montgomery County is not losing a son, Uganda is gaining a warrior to help combat human trafficking at its source.  Tyler will continue to be a part of our office family and culture and we both foresee a day in the future where we will work together again in the pursuit of justice for victims in Montgomery County.  I am excited for the new opportunities this transition presents to others within the office who have worked closely with Tyler in helping to carry on our work."
Bureau Chief Tyler Dunman shared, "It was a very difficult decision to leave the best District Attorney's office in the great State of Texas.  I am so blessed to have had the opportunity to serve the citizens of Montgomery County and for the many friends and relationships I have made along the way.  Montgomery County residents are extremely fortunate to have Brett Ligon as their District Attorney.  His commitment to excellence, integrity, professionalism, and justice for victims is unmatched.  I am honored to have worked with him for these last twelve years and look forward to watching all the great things he and his team will accomplish moving forward."
New Leadership Structure Developed; New Division Chiefs Named
Following some office restructuring, District Attorney Brett Ligon is pleased to announce the promotion of four senior prosecutors to fill the newly created role of "Division Chief" at his office.  These four new positions were created within the Trial Bureau and will report to the current Trial Bureau Chief, Mr. Kelly Blackburn.
Special Crimes Division Chief:  Ms. Darla Faulkner was promoted to Special Crimes Division Chief and will oversee the day to day operations of the Public Integrity, Vehicular Crimes, and White Collar/Civil Divisions.  Ms. Faulkner join the District Attorney's Office in 2005 and has served in many leadership roles in the office, including her most recent assignment as Public Integrity Chief.   
Special Victims Division Chief:  Mrs. Shanna Redwine was promoted to Special Victims Division Chief and will lead the Internet Crimes Against Children/Human Trafficking, Child Physical/Sexual Abuse, and Domestic Violence Divisions of the District Attorney's Office.  Mrs. Redwine joined the office in 2011 and most recently served as the Chief Prosecutor assigned to the 9th District Court.
Misdemeanor Division Chief:  Ms. Tiana Sanford was promoted to Misdemeanor Division Chief and will supervise prosecutors working in the three County Courts at Law and five Justice of the Peace courts.  Ms. Sanford will be responsible for training and development of these prosecutors as well as community development for the office and acting as a legislative liaison.  Ms. Sanford began working at the District Attorney's office in 2009. 
Felony Division Chief:  Mrs. Donna Berkey was promoted to the Felony Division Chief position and will oversee those prosecutors assigned to the four District Courts handling felony cases.  Mrs. Berkey will be responsible for the training and development of these prosecutors as well as personally prosecuting violent and habitual offenders.  Mrs. Berkey joined the office in 2016, after serving at the Harris County District Attorney's Office for ten years.   
Source: Montgomery County District Attorney's Office