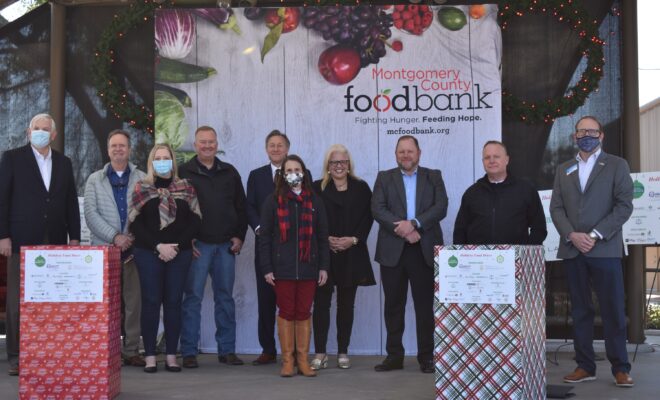 Lifestyle
MCFB Credits Caring Community for Successful Holiday Food Drive
By |
MONTGOMERY COUNTY, TX – In an effort to fight hunger and feed hope, hearts were full on December 4th as hundreds of caring individuals from local businesses, schools, families, and civic organizations rolled up their sleeves to help make this year's "Holiday Food Drive" for the Montgomery County Food Bank (MCFB) a huge success.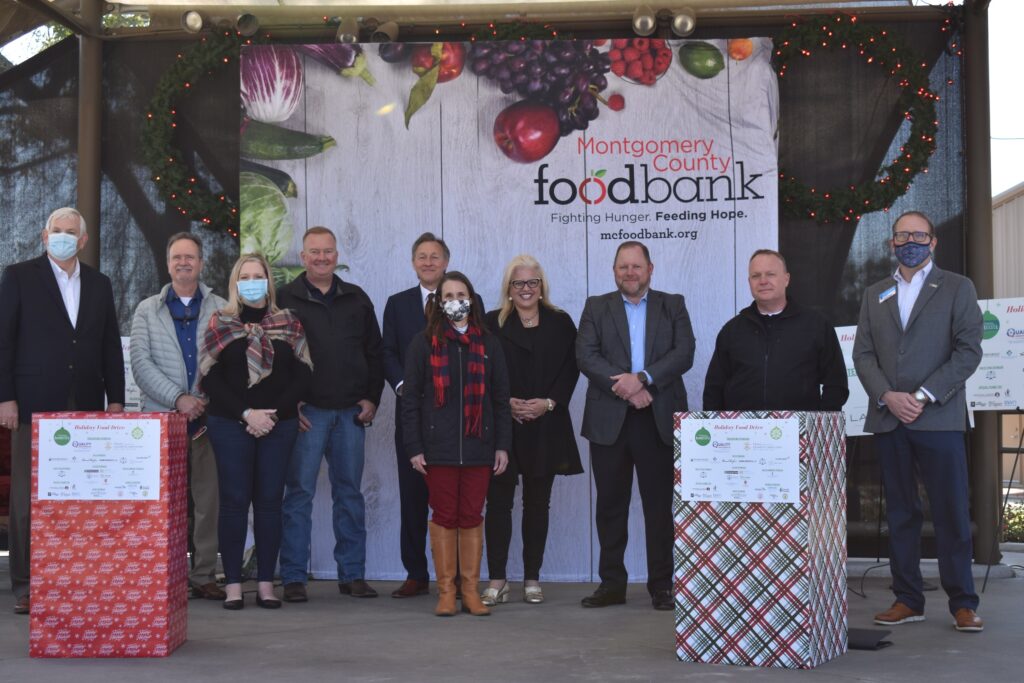 Over 70,000 pounds of groceries and supplies were collected along with financial donations. The drive started in October and culminated with festive, community-wide collection drop off events on December 4 at both The Woodlands United Methodist Church and Conroe Founder's Park.
The morning session at The Woodlands United Methodist Church kicked off with a welcome by MCFB President & CEO Kristine Marlow, followed by a prayer and blessing by Reverend Daniel Lumpee of The Woodlands United Methodist Church. The mission of the food bank was shared by Kelly Holmes, Woodforest National Bank & MCFB Board Chairman followed by remarks from community leaders Gordy Bunch, The Woodlands Township – Board Chairman; Sara Countryman, Mayor of Montgomery; Dr. Curtis Null, Conroe ISD Superintendent; Sandy Morrow, representing presenting sponsor Dr. Guy Lewis, Texas Center for Cosmetic Dentistry, and Jim Carman, Howard Hughes – President, Houston Region, MCFB Board Member.
As the community rolled in to deliver their collections, the morning's activities were highlighted by a performance by St. Anthony of Padua music minister Josh Blakesley, the Resound choir, and The Woodlands College Park High School choir.
At noon, Marlow headed to Conroe Founder's Park to facilitate the festive activities, which began with prayer and blessing from Dr. Jeff Berger, First Baptist Church Senior Pastor. Marlow and Holmes shared the food bank's mission, and remarks were given by guest speakers Raymond McDonald Mayor Pro Tem; Sara Countryman, Mayor of Montgomery; Dr. Curtis Null, Conroe ISD Superintendent; George Waggoner – President First National Bank Texas, MCFB Board Member; Bill McGraw, Quality Home Products, presenting sponsor; and Danielle Scheiner, Executive Director, Greater Conroe EDC, & MCFB Board Member. Special Entertainment was featured by the Owen Theatre Performers.
"We are so thankful to have seen the community come out in droves these last couple of months to help support our Holiday Food Drive, which is one of the most important outreach endeavors for our food bank as we unite to fight hunger," said Lindy Johnson, MCFB Director of Development. "We are also grateful for the many local businesses who sponsored our event."
Even though the Holiday Food Drive has concluded, the Montgomery County Food Bank reports that thankfully donations continue to arrive at their facility located at One Food For Life Way, located near I-45 and Hwy. 242. And that's much appreciated, as food insecurity continues to intensify given the impact and longevity of the COVID-19 pandemic.
Marlow added, "The ramifications of the pandemic are only compounded by the holidays, which are often a tough time for families. We certainly are not anticipating a decrease in our food distribution efforts nor our mobile distribution sites. If anything, we are most definitely anticipating an ever-increasing demand for our services as the new year rolls in. We encourage the community to continue supporting us with food and monetary donations to help feed hope to our neighbors who are in need."
According to Marlow, the most needed donations currently include:
Canned meat or pouches (tuna, chicken, spam)
Grains (rice, pasta, macaroni & cheese)
100% fruit juices
Canned vegetables (low sodium, no salt added)
Canned or dry beans
Peanut butter
Canned fruits (light syrup or its own juices)
Hot and cold cereals (oatmeal, Cheerios, corn flakes, raisin bran)
Healthy snacks (raisins, granola bars)
Monetary donations, for which $1 provides 5 meals to struggling families, at-risk seniors, and hungry children!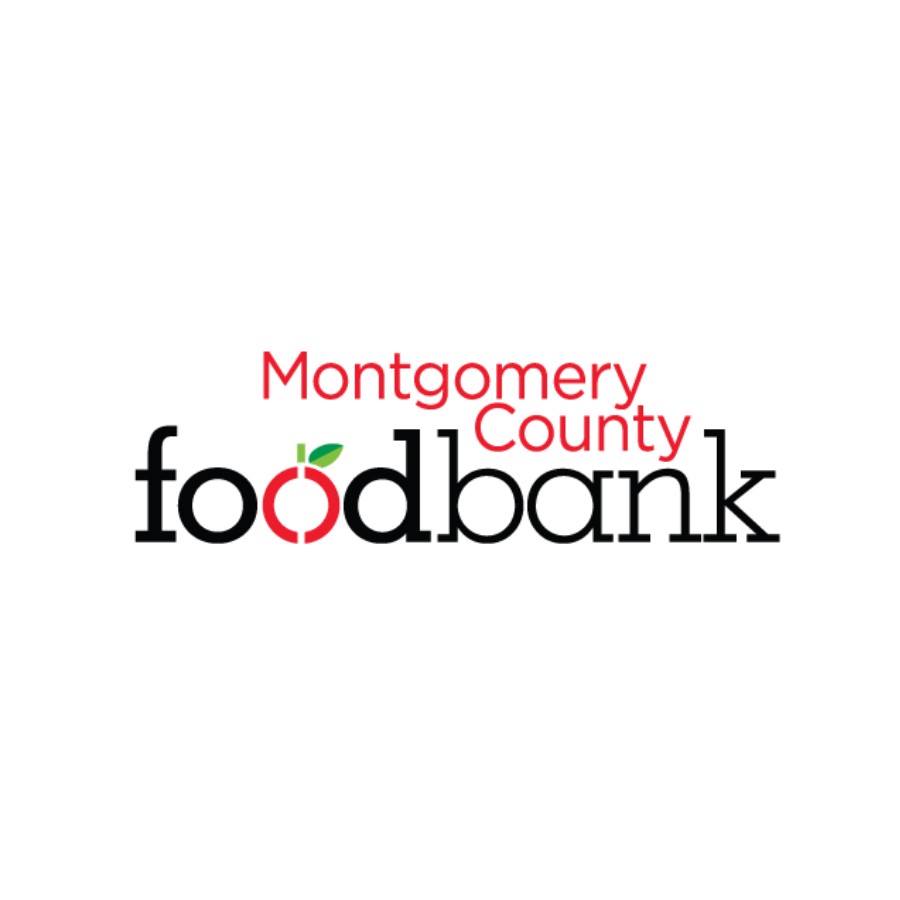 The Montgomery County Food Bank's mission is to unite the community to fight hunger. Last year we were able to provide over 11 million nutritional meals through our vast network of over 70 partner pantries, local school districts, and community partners. We work in partnership with retailers and wholesalers to provide a solution for food waste by rescuing food that would otherwise go to the landfill. As a part of our green initiatives program, we operate an onsite Produce Rescue Center that allows us to distribute fresh fruits and vegetables which emphasizes the importance of sustainability and promotes healthy food choices. Our vision of a community where everyone has access to sufficient, nutritious food is possible through the support of our volunteers and our community and corporate partners.
The Montgomery County Food Bank is a 501(c) (3) Non-Profit Organization, a member of the Feeding Texas, Feeding America Networks, and a partner with the Houston Food Bank.