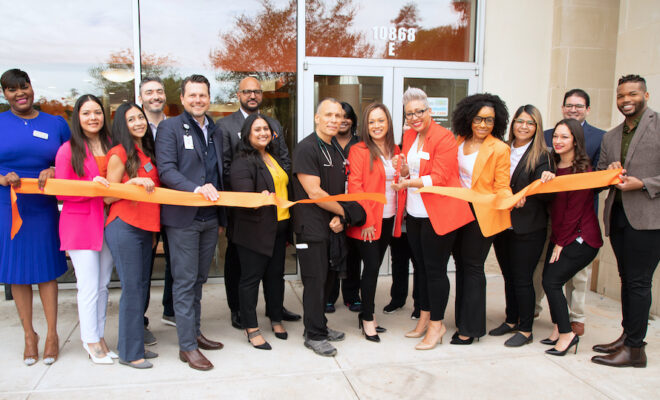 Photo Credit: Rod Prado
Health
Memorial Hermann-GoHealth Urgent Care opens New Center in The Woodlands
By |
Memorial Hermann-GoHealth Urgent Care opened a new center today in The Woodlands, bringing high-quality care seven days a week to families and residents throughout Indian Springs, Sterling Ridge, and other nearby villages and neighborhoods.
The new center is located at 10868 Kuykendahl Road, just south of Woodlands Parkway, near Trader Joe's in the Woodlands Crossing Shopping Center.
View photos of the new location and from The Woodlands Chamber of Commerce Ribbon Cutting held today on the Hello Woodlands Facebook page:
"Communities and families benefit from easy access to high-quality care, when and where they need it," said Betsy Koickel, M.D., Medical Director, Memorial Hermann-GoHealth Urgent Care. "The Woodlands Township has seen immense commercial growth in the last several years, and we look forward to expanding alongside the community to enhance its access to affordable care."
Additional Memorial Hermann-GoHealth centers are coming soon to several communities in the Greater Houston area, including River Oaks and Magnolia Place. Additional centers opened recently in The Heights, Tanglewood, Royal Oaks, Kingwood and Willis.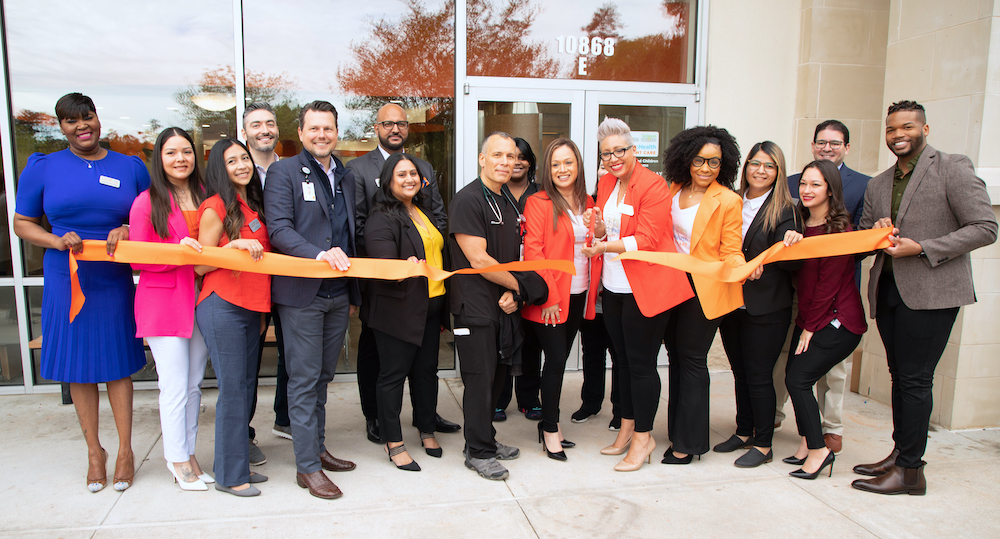 Advertisement
The Woodlands location will be one of Memorial Hermann-GoHealth's family centers, which means it will be able to care for infants as young as one week old, children and adults. The new center offers a wide array of general urgent care services for non-life-threatening conditions, on-site X-ray services, COVID-19 testing and more.
Urgent care providers are available to care for patients ages 6 months and older, Monday through Friday, from 8 a.m. to 8 p.m., and Saturday and Sunday from 9 a.m. to 5 p.m. Pediatric specialists are onsite seven days a week to care for patients one week old to 18 years old from 10 a.m. to 10 p.m.
The Woodlands center features an innovative, award-winning design. Wood accents, curved surfaces and patient-friendly technology create a uniquely comfortable environment. Widescreen monitors allow patients to follow along as providers update their charts. Integrated electronic medical records can be accessed by caregivers across the Memorial Hermann network.
The new center provides residents of The Woodlands with a more affordable option for high-quality and efficient care outside of higher-cost settings like the emergency department, without sacrificing quality. It also provides a direct connection to Memorial Hermann's robust network of care, which regularly earns regional and national recognition for excellence in quality and safety, research and innovation.
Patients seeking care can be seen quickly and easily by walking into any Memorial Hermann-GoHealth center or going online to save a spot and pre-register. For details about all Memorial Hermann-GoHealth locations, visit gohealthuc.com/memorialhermann.