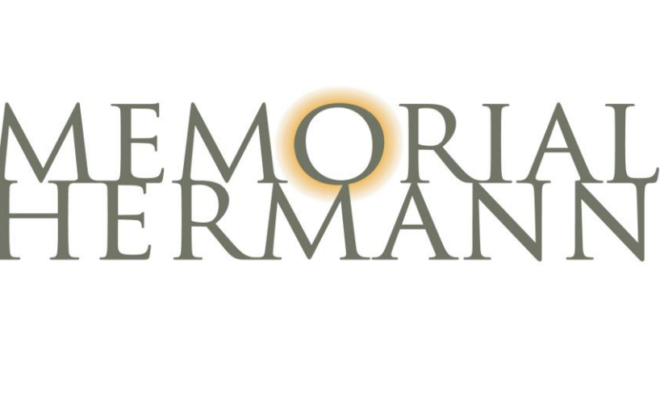 Health
Memorial Hermann Updates Visitor Policy, Effective June 1
By |
HOUSTON, TX – Memorial Hermann recognizes the importance of family support in the healing process and effective June 1 will begin allowing one visitor per patient per day as permitted by Texas law. This new policy applies to all hospitals, as well as TIRR Memorial Hermann and Katy Rehab.
Memorial Hermann's outpatient facilities, including Memorial Hermann Imaging Centers, Memorial Hermann Breast Care Centers, Memorial Hermann Sports Medicine & Rehabilitation locations and Memorial Hermann Medical Group clinics will continue to enforce a no-visitor policy with very limited exceptions until further notice to ensure social distancing can be achieved in waiting areas. University Place, a Memorial Hermann Skilled Nursing Facility and independent adult living community, will also continue to restrict all visitors in compliance with state guidelines for nursing centers.
All visitors will be required to clear a health screening and will be provided a mask to wear upon entry and throughout their entire visit. Additional details of the updated visitor policy include:
One visitor (over the age of 18) will be allowed per patient.

Age restrictions do not apply to visitors 18 and under who present in the Emergency Center with a patient. Minors who accompany Emergency Center patients may remain with the patient. 

Visiting hours for all Memorial Hermann hospitals, TIRR Memorial Hermann and Katy Rehab are 9:00 a.m. to 8:00 p.m.

Visitors of Day Surgery patients will be allowed to remain onsite until the patient is discharged as long as social distancing is not compromised in the waiting area.

No overnight visitors are allowed.
No visitors will be allowed for any patient in isolation.
Visitors may utilize hospital cafeterias and cafés.
Very limited compassionate exceptions to the modified visitor policy will be made for areas including Palliative Care, Supportive Care, Hospice, NICU, Pediatrics and Labor & Delivery, and will be managed by each facility.
Memorial Hermann continues to encourage the use of video chat programs on your personal device to visit with loved ones who cannot visit in person.
Charting a better future. A future that's built upon the HEALTH of our community. This is the driving force for Memorial Hermann, redefining health care for the individuals and many diverse populations we serve. Our 6,700 affiliated physicians and 27,000 employees practice the highest standards of safe, evidence-based, quality care to provide a personalized and outcome-oriented experience across our more than 300 care delivery sites.
As one of the largest not-for-profit health systems in Southeast Texas, Memorial Hermann has an award-winning and nationally acclaimed Accountable Care Organization, 17* hospitals and numerous specialty programs and services conveniently located throughout the Greater Houston area. Memorial Hermann-Texas Medical Center is one of the nation's busiest Level I trauma centers and serves as the primary teaching hospital for McGovern Medical School at UTHealth. For more than 112 years, our focus has been the best interest of our community, contributing more than $588 million annually through school-based health centers and other community benefit programs. Now and for generations to come, the health of our community will be at the center of what we do – charting a better future for all. For more information about The Woodlands location, visit MemorialHermann.org/Locations/The-Woodlands.