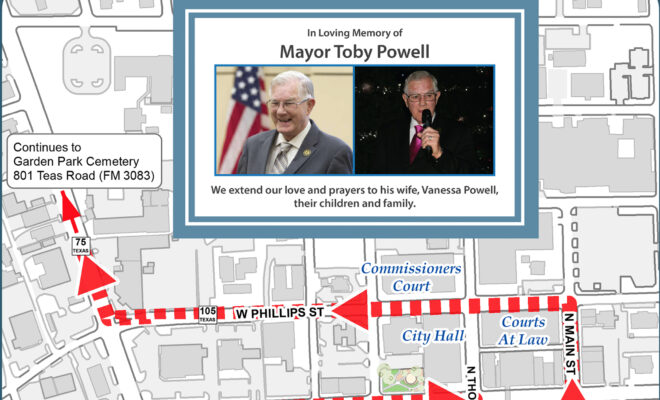 Events
Memorial Procession Honoring Conroe Mayor Toby Powell to be held Sept. 18
By |
CONROE, TX – A memorial procession has been scheduled for Friday, September 18, 2020 in honor of Mayor Toby Powell's life and dedicated service to the City of Conroe. The procession will begin at 10:00 a.m. at 700 Metcalf St (FM 2854) and will wind through downtown Conroe before continuing on to the Garden Park Cemetery, 801 Teas Road (FM 3083).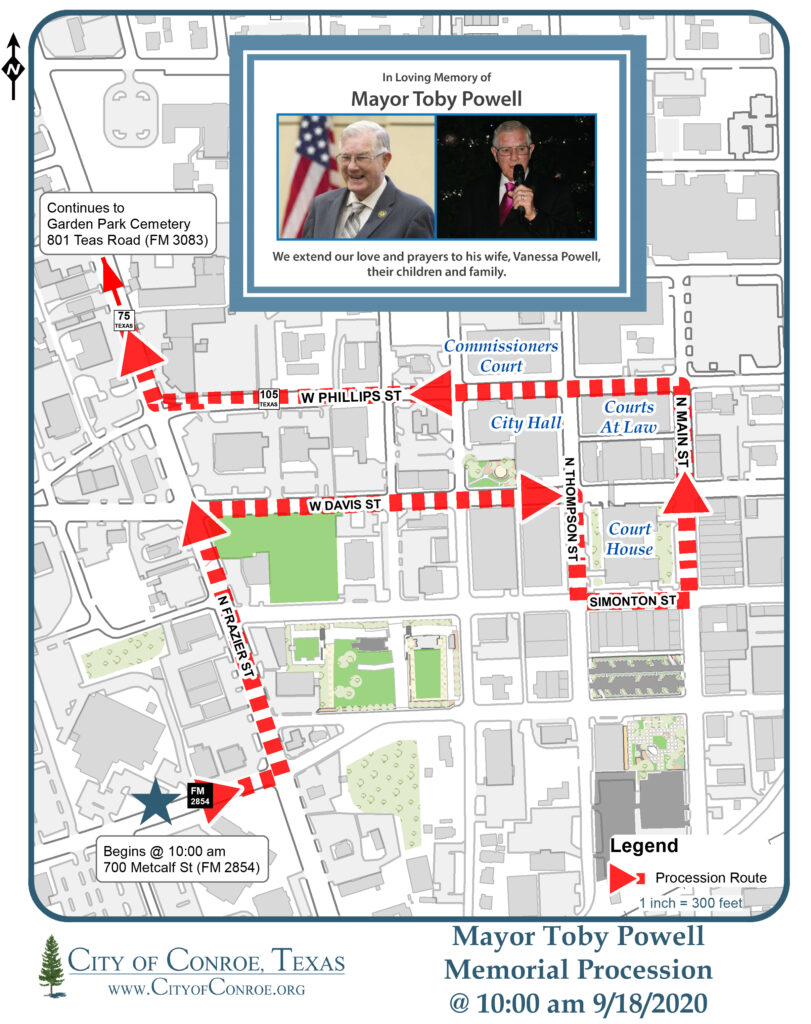 Citizens are invited to join us along the route as we pay our respects to our beloved Mayor. Mayor Powell has fought a valiant fight against cancer for the past several years and even through his personal pain he has led this City with integrity, spirit, and determination.
Mayor Powell, a life-long resident of Conroe whose legacy of service helped shape the community, will be deeply missed by all who knew him and those he served. Please join us as we show our respects to the Powell family and honor a life dedicated to serving Conroe, the City he loved.