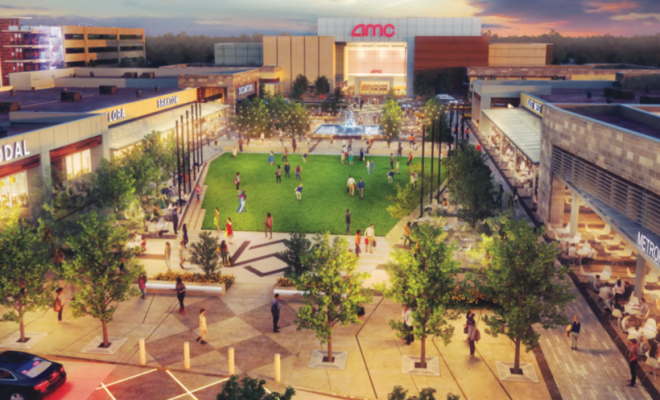 Business
Metropark Square Announces New Tenants
By |
SHENANDOAH, TX – According to representatives with the Sam Moon Group, Shenandoah's highly-anticipated mixed-use development, Metropark Square, will welcome 10 new tenants between Fall 2019 and Spring 2020. These tenants will bring a mix of entertainment, business, retail and dining options to the 175,000 square foot center.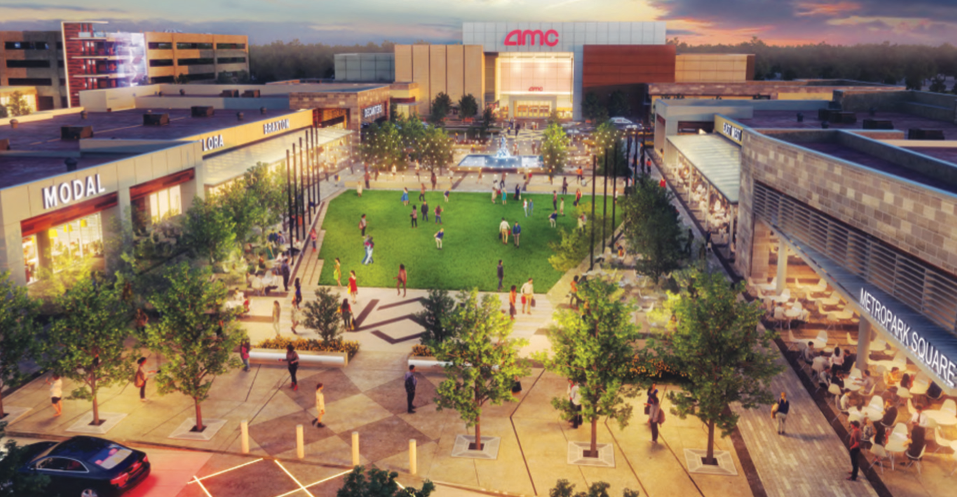 New Tenants Include:
Martinis & Manicures – a new nail salon concept, complete with bartenders in suspenders & bow ties. Opening November 2019.
The Wonderland Suites – a "We Work"-type concept for salon and spa professionals that value quality, integrity and education. Opening November 2019.
Top Sushi – Japanese restaurant featuring a scrumptious sushi bar, large selection of appetizers, soups, teriyaki and fried rice dishes, with drink specials and ice cream desserts. Opening November 2019.
Dave & Buster's – The ultimate entertainment destination will offer guests delicious chef-crafted food and innovative cocktail selections, in a space with hundreds of arcade games and a state-of-the-art D&B Sports Bar. Expected opening December 2019.
Bubble Egg – Bubble egg waffles are a specialty street snack in Hong Kong, and are served up with three different versions of waffles (original golden yellow egg base, Matcha Green Tea base, or a double chocolate base) with the option to customize the waffles with a number of sweet and savory fillings (ranging from things like bacon and cheese to chocolate chips, cookie crumbles to nuts). From there, these waffles are then filled with a choice of 11 flavors of ice cream and huge selection of toppings, before being drizzled with one of five sauces (chocolate, caramel, condensed milk, whipped cream and/or Nutella), and all are custom-made per your request. Coming December 2019.
Black Bear Diner – Old fashioned, family-dining concept featuring generous portions of comfort food (for breakfast, lunch and dinner) and served in a lodge-themed, diner setting, including wine and beer service. Opening January 2020.
Sharetea – A bubble tea franchise from Taiwan, Sharetea features milk tea drinks made with fresh, flavorful teas and selected ingredients shipped directly from Taiwan for an authentic flavor. Opening January 2020.
Everbright Dental – Focused on patient-centered care, this practice features state-of-the-art equipment, customizable treatment plans and flexible hours to meet patient's oral health needs. Opening January 2020.
Jordan's Sweet Shoppe – This candy store is your one-stop shop to satisfy any sweet tooth cravings! The shop carries everything from gummies and sours, hard candies, chocolates, 35 flavors of saltwater taffy, hand-dipped Blue Bell ice cream cones, Hawaiian shaved ice, and even a single-color M&M dispenser. Expected opening February 2020.
BurgerIM – An international fast casual burger restaurant where guests can mix and match a variety of uniquely flavored 3-ounce patties with a selection of buns, sauces and toppings. Also features a large selection of sandwiches, salads, and wings as well as vegetarian, vegan, and gluten-free options. Opening in February 2020.
Additionally, Metropark Square's brand-new, 1,000-car parking garage will be completed and opened to guests in November 2019, and the new 37,000 square foot Dave & Buster's plans to open in December 2019. Work on the center's new 148-room, extended-stay Hyatt House hotel is also scheduled for completion in November 2020.  To learn more, visit www.metroparksquare.com.
Source: City of Shenandoah