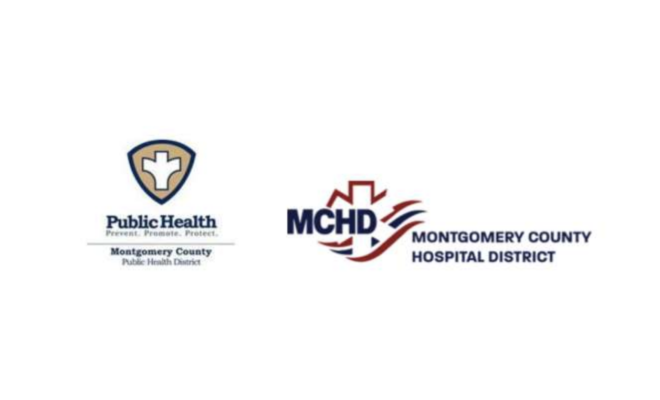 Health
Montgomery County COVID-19 Voucher Program ending
By |
The following statement was released by the Montgomery County Hospital District on November 10, 2020.
Montgomery County Public Health District, in conjunction with Montgomery County Hospital District, is announcing the end of the COVID-19 voucher program for Montgomery County residents. Since the beginning of the program, we are proud to say approximately 10,000 residents were issued vouchers using the program funded by grants obtained by both MCPHD and MCHD.
We are pleased that this program allowed for an increase in testing both symptomatic and asymptomatic residents of Montgomery County when access to testing was scarce. With the budget for testing nearing fulfillment, the last day to request a voucher through MCPHD or MCHD will be this Wednesday, November 11th. To request a voucher, click on "Need to be tested?" on mchd-tx.org or mcphd-tx.org and follow the instructions. All vouchers must be used at a designated testing center by Wednesday, November 25th.
We would like to thank our partners at America's ER, Lone Star Family Health Center and Woodlands Functional Family Medicine for allowing us to bring testing to so many Montgomery County residents.
For questions, please contact the COVID-19 Call Center at 936-523-3916. It is open Monday – Friday from 8:00am to 4:30pm.
In reference to the daily COVID-19 update, we are undergoing a database upgrade in hopes of returning to daily updates on Thursday, November 12th. We are pleased to be joining health departments all over the state in using Texas Health Trace, which will allow us to more easily share data with The Department of State Health Services (DSHS) and enlist their assistance with any spikes in COVID-19 cases that may occur. We appreciate your patience during this transitional period. For more information, click here: https://dshs.texas.gov/tht/.

In the meantime, you can view the case-by-case updates from November 5th on the MCPHD website here: https://mcphd-tx.org/coronavirus-covid-19/confirmed-cases/.
You can refer to the dashboard here: https://coronavirus-response-moco.hub.arcgis.com/.

MCPHD offices are closed Wednesday, November 11th in observance of Veterans Day.

Montgomery County Public Health District's mission is promoting a healthy, resilient community through health education, disease prevention, clinical services, and emergency preparedness. For more information about the Montgomery County Public Health District please go to www.mcphd-tx.org.
Source: Montgomery County Hospital District, The Woodlands Township