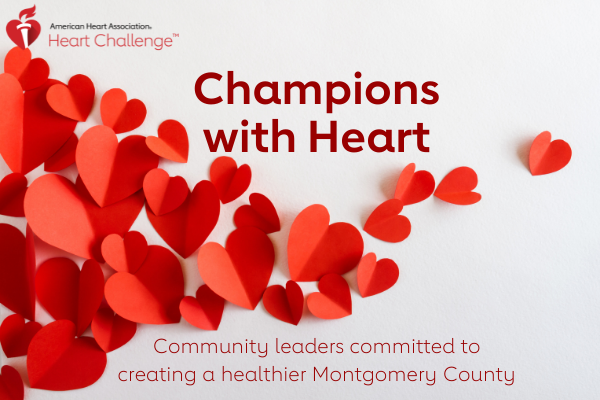 News
Montgomery County Executives join Champions with Heart
By |
The American Heart Association (AHA), the world's leading nonprofit organization focused on ensuring longer, healthier lives for all, has launched Champions with Heart in Montgomery County. The program is a collective of Montgomery County area business leaders who are joining the AHA in their work to support heart healthy lifestyles and combat the local obstacles to health equity, many of which are the root cause of heart disease and stroke.
"At the American Heart Association, we believe that every person deserves the opportunity for a full, healthy life. The Champions with Heart program helps to fund local community initiatives to address high blood pressure, nutrition security and maternal health issues," said Tracy VanNostrand, VP of Development, American Heart Association Gulf Coast. "We are grateful to these community volunteers for their generosity and leadership that is helping us create a healthier Montgomery County."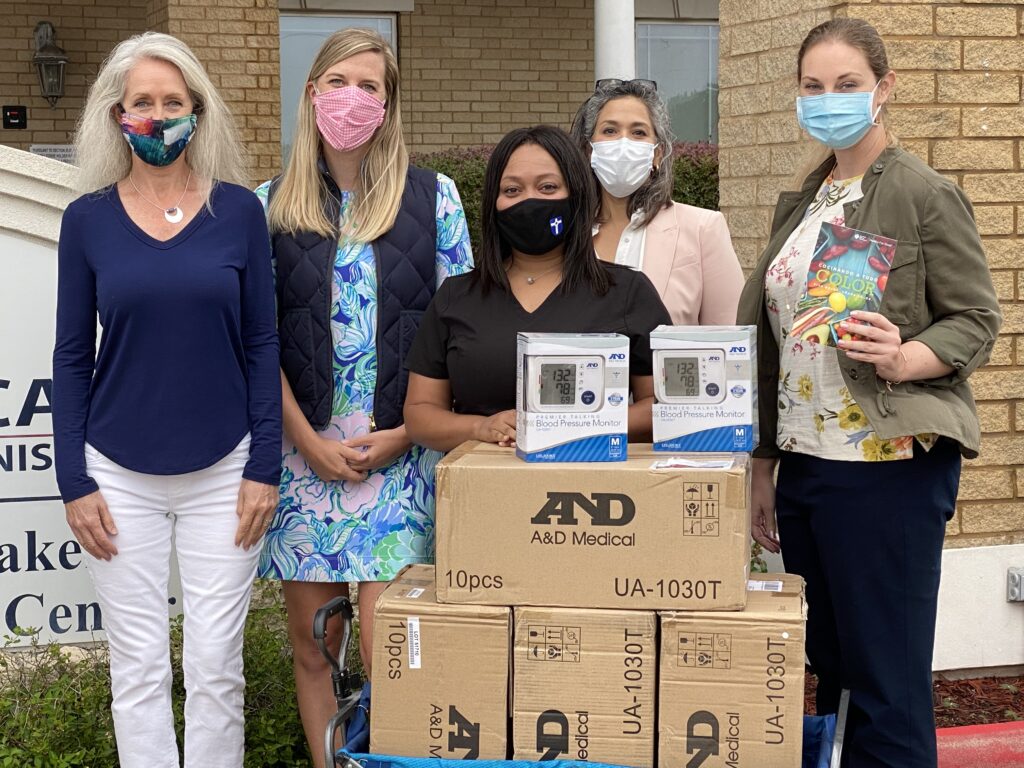 The program goal is to raise at least $25,000 each year in support of the association's local community impact work. These initiatives include hypertension, cholesterol and diabetes control programs with community clinics such as Lone Star Circle of Care, supporting heart healthy food standards with Meals on Wheels and nutrition security collaborations with organizations like Interfaith Ministries and the Tomagwa Food Pantry.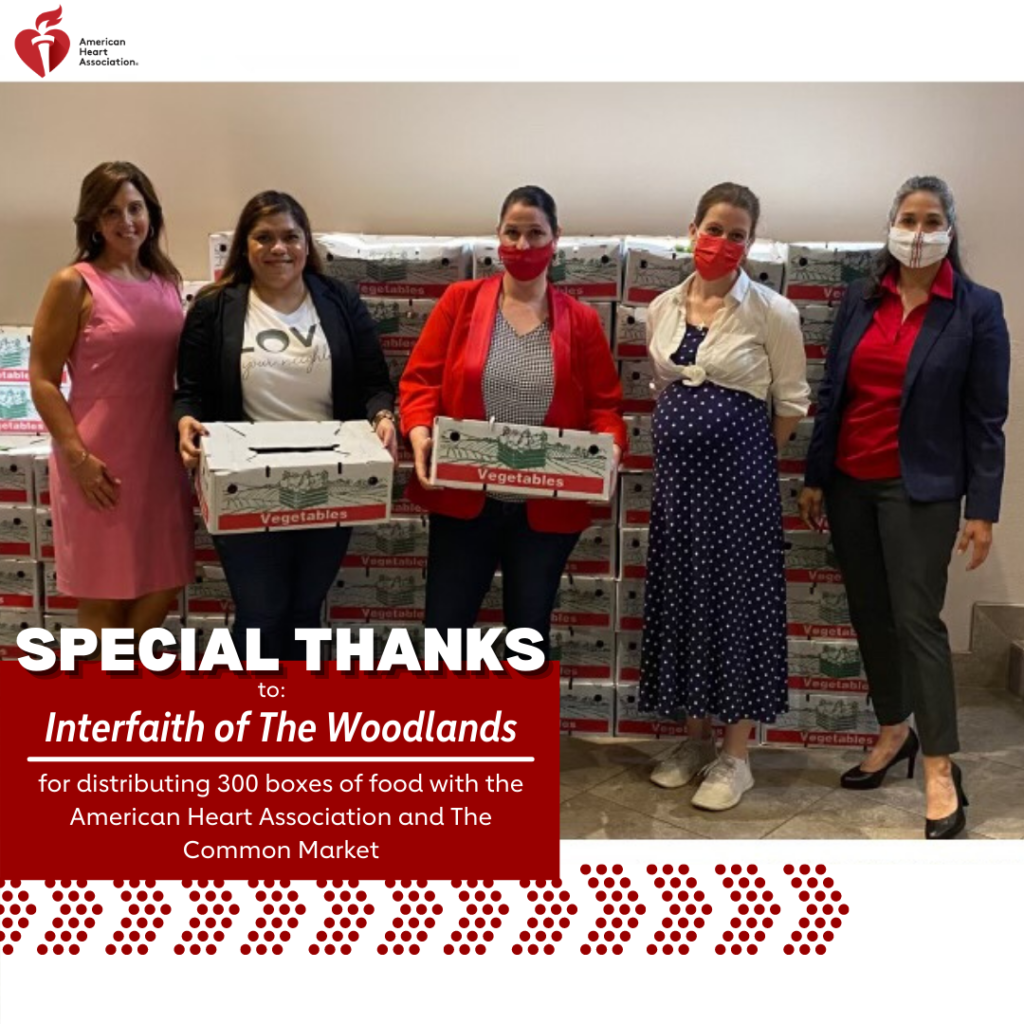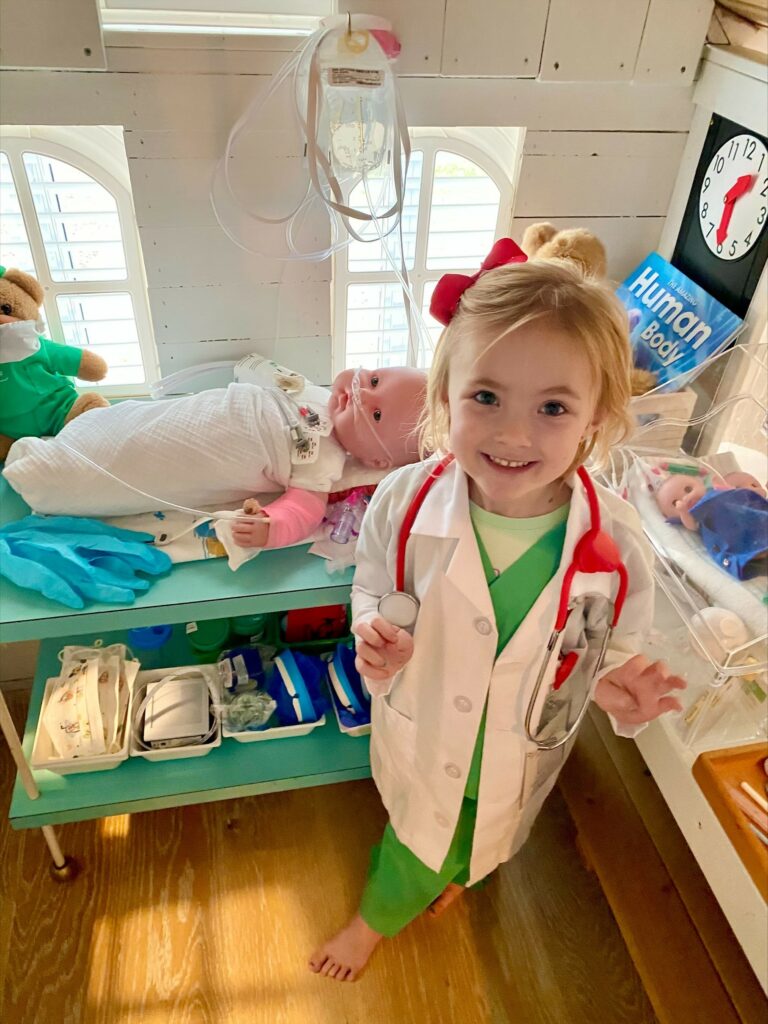 "At the American Heart Association, we like to say that life is our why," said Stephanie Phillips, Corporate Development Director with the American Heart Association's Gulf Coast team. "That's definitely the philosophy of these champions who commit to personally raise and/or contribute a minimum of $2,500 to help champion the American Heart Association's mission to create a world of longer, healthier lives."
Two early supporters of the Champions with Heart program share the why behind their commitment to a heart healthy Montgomery County: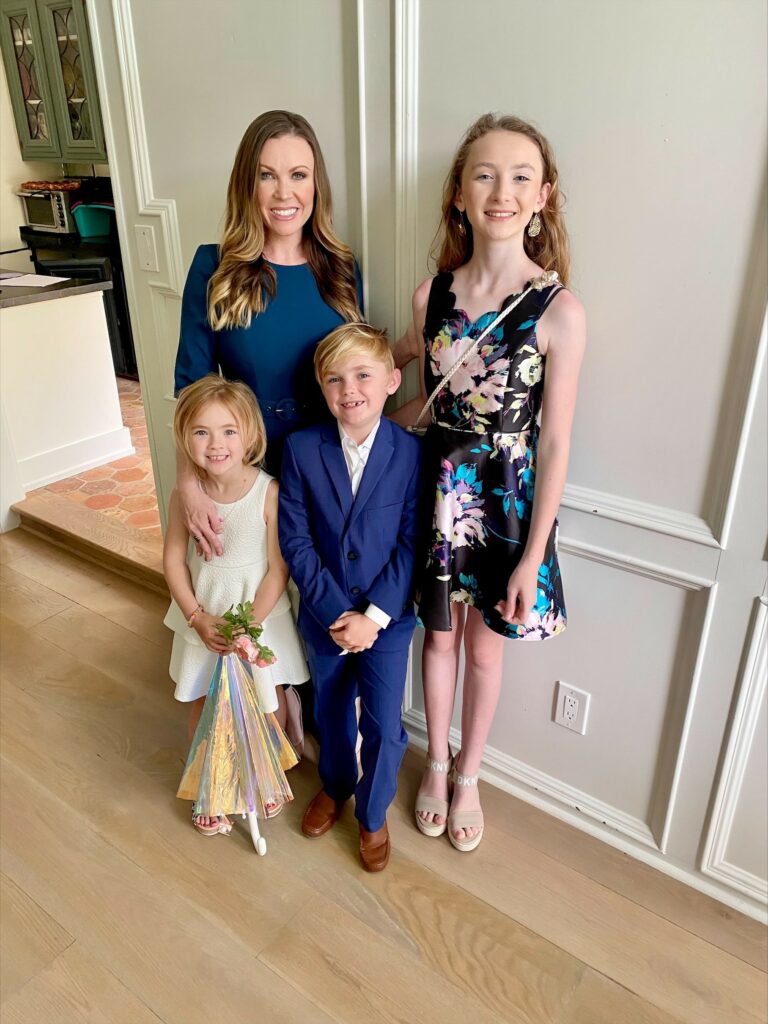 Lauren Trice, CMO at AEGIS Hedging, is an early supporter of the program. Familiar with the Association as a former staff member, Lauren is now an active volunteer with the association and has a personal connection to the mission. Her daughter, Amethy, was diagnosed as hypertensive at her 3-year well-child visit. It was later discovered that Amethy has permanent damage to her left kidney as a result of severe Vesicoureteral Reflux (VUR), and suffers with episodes of ventricular tachycardia as a result of her previous diagnosis. Heart disease and stroke risk will forever be part of Amethy's world, and Lauren is committed to helping create awareness and provide resources to others in honor of her daughter.
Stu Brightman, retired CEO of TETRA Technologies, has been a supporter of the American Heart Association since 2008. The mission of the organization is especially important for Stu as several immediate family members have had heart disease. As a CEO, Stu also experienced first-hand the impact heart healthy resources can have on employee health and engagement. With the American Heart Association's focus on overall wellbeing and the mind-heart-body connection, Stu was able to provide his staff with resources for handling stress, healthy eating, movement, and more. Today, in addition to becoming a Champion with Heart, Stu serves as the Chairman of the Board for the American Heart Association – Gulf Coast. Stu will lead a team of community leaders, medical professionals and executives who guide the Association to drive breakthroughs in science and technology, change systems and policies, address disparities and transform health care and the health of our Gulf Coast community.
Issues like nutrition security, chronic stress and hypertension – these are complex problems. The American Heart Association is honored to work alongside these community executives whose passion is equal to the task of championing health equity and heart healthy lifestyles. Together, we can reshape the heart health of Montgomery County.
About the American Heart Association
The American Heart Association is a relentless force for a world of longer, healthier lives. We are dedicated to ensuring equitable health in all communities. Through collaboration with numerous organizations, and powered by millions of volunteers, we fund innovative research, advocate for the public's health and share lifesaving resources. The Dallas-based organization has been a leading source of health information for nearly a century. Connect with us on heart.org, Facebook, Twitter or by calling 1-800-AHA-USA1.