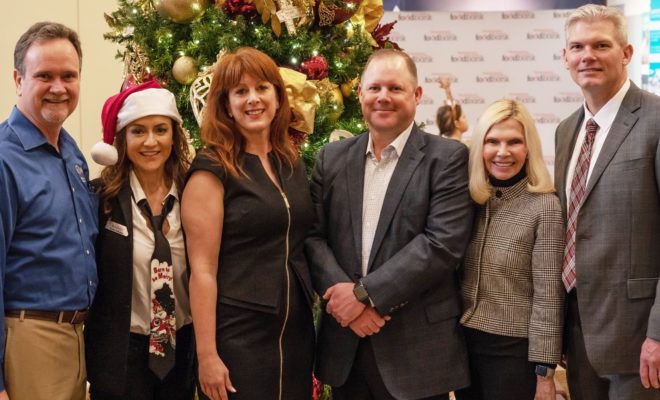 Lifestyle
Montgomery County Food Bank celebrates Holiday Food Drive success
By |
MONTGOMERY COUNTY, TX – The people of Montgomery County came together to help those struggling with holiday hunger and contributed 56,629 pounds of groceries to the Montgomery County Food Bank (MCFB) Holiday Food Drive. The campaign ran from November 1 to a celebration of giving event on December 7 hosted at The Woodlands United Methodist Church.
In an effort to help those in need, businesses, families, and civic organizations were encouraged to collect nutritious, non-perishable items. The collection will contribute over 47,000 meals to those in need.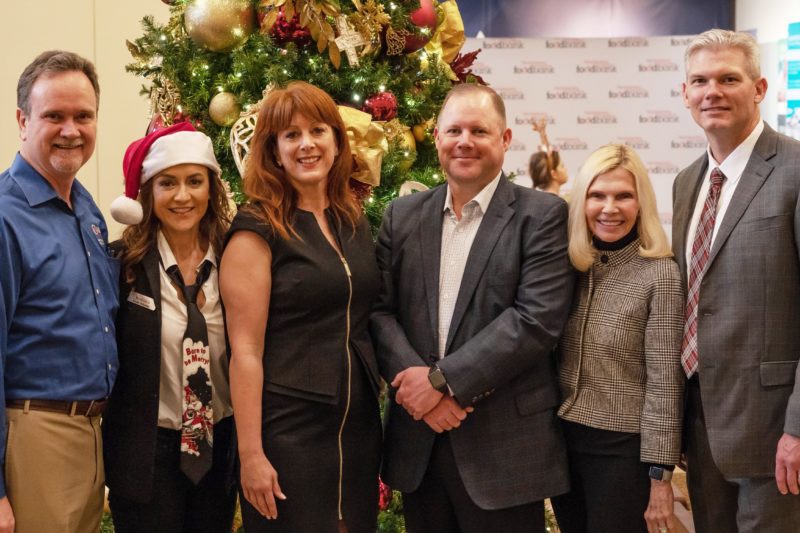 The event on December 7, held at The Woodlands United Methodist Church, was a day filled with a full program of speakers which included emcee MCFB Board member and Executive Director of Generosity for The Woodlands United Methodist Church Dr. Ann Snyder, and speakers MCFB Board Chair Kelly Holmes, MCFB President & CEO Allison Hulett, Reverend Kimberly Constant, Representative from Congressman Kevin Brady's office Christian Collins, State Representative Mark Keough, County Judge Craig Doyal, and President of Quality Home Products of Texas Bill McGraw.
The day was also filled with appearances and musical performances by area students like The Woodlands High School Student Council, The Woodlands United Methodist School Choir & Band, The Woodlands Methodist School Student Council & Pre-School, prayer services by Katrina Engelman, Snyder Elementary 4th Graders, College Park Varsity Choir "Chorale," Reaves Elementary, Patterson Elementary, Austin Elementary, New Caney Elementary, and the Resound Choir.  Starbuck's provided fresh coffee and hot chocolate to keep the attendees warm and energetic.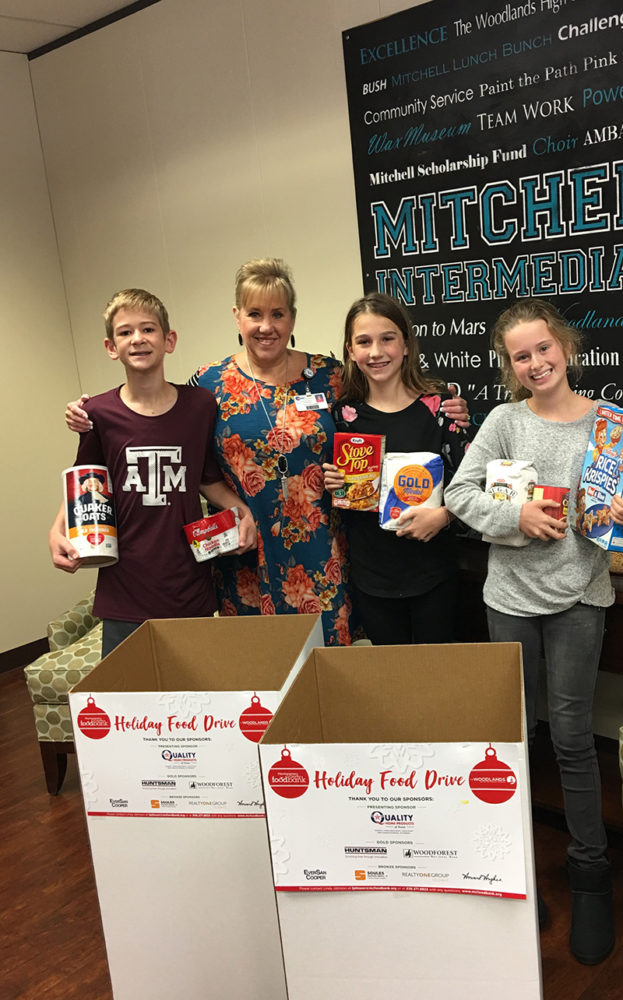 "The holidays can magnify the struggles of those in need, but our community always steps up and lends a hand," said MCFB President & CEO Allison Hulett. "The Montgomery County Food Bank is incredibly lucky to live in such a giving and supportive community. We could not do our work without our sponsors and contributors."
Quality Home Products was the presenting sponsor of this year's Holiday Food Drive, with Huntsman Corporation, Woodforest National Bank, and Southwestern Energy as gold sponsors. Beth Ferester & Company was the silver sponsor, and EverSan Cooper, Soules Insurance Agency, LP, Realty One Group Iconic and The Howard Hughes Corporation were bronze sponsors.
"This time of year can be tough for many families, I think it is great that all parts of our community are rallying to give back to those less fortunate," noted MCFB Board Chair Kelly Holmes. "Every effort helps and having The Woodlands United Methodist Church offer to host the food drive event speaks volumes of their passion to serve."
Dr. Ann Snyder added, "It's always special to see all generations participate in giving back; it's what this time of year means. From a three-year-old to a senior adult, we had all kinds of participants in our Holiday Food Drive and it helped to spread awareness of the need in this county. I am honored to stand by the Montgomery County Food Bank in this cause."
Montgomery County Food Bank began in 1985 as a door-to-door operation run out of car trunks by a small group of volunteers wanting to serve those in need in their community. Throughout the past 30 years, generous donors and volunteers have built it into an organization capable of distributing over 10 million nutritional pounds of food annually. The Food Bank also hosts mobile food distributions, offers nutritional education programs, emergency assistance in the time of a disaster or crisis, and provides meal programs for children and senior citizens.
Montgomery County Food Bank is 501(c)(3) chartered by the state of Texas and is a member of the Texas Food Bank Network and Feeding America. Its headquarters is located at One Food For Life Way in Conroe, near Hwy. 242 and I-45, just north of The Woodlands. For more information, to book a tour or volunteer at the facility, or to make a monetary donation or food contribution, visit www.mcfoodbank.org or call 936.271.8800.