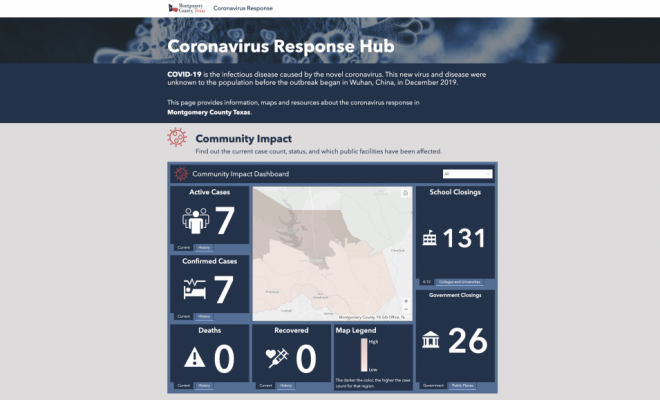 News
Montgomery County launches Coronavirus Response Reporting and Tracking website
By |
Montgomery County has launched a central site dedicated to tracking and reporting Coronavirus Response.
The Hub is maintained by the Montgomery County Office of Homeland Security and Emergency Management, along with Montgomery County GIS and various other agencies within the region. The Coronavirus Response Hub website address is https://gis.mctx.org/covid
The website includes information such as activate cases, recoveries, maps, resources, Commissioner Precincts where the cases are active, and more.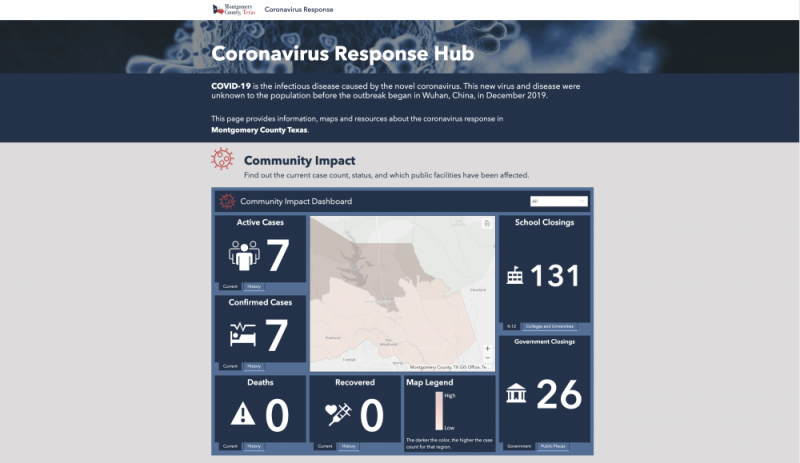 Per the website as of March 19, Montgomery County has 7 active COVID-19 cases, 7 confirmed cases, 131 school closings and 26 government closings. General information for Texas is also provided from the CDC and Johns Hopkins University including 260 cases and 5 deaths. For the United States, 13,060 cases have been confirmed, 175 deaths, and 108 have recovered.
Emergency numbers, contacts, symptoms, prevention steps, and more local updates are also included on the website for resident's reference.
Visit the website at https://coronavirus-response-moco.hub.arcgis.com/
Source: Montgomery County Office of Homeland Security and Emergency Management