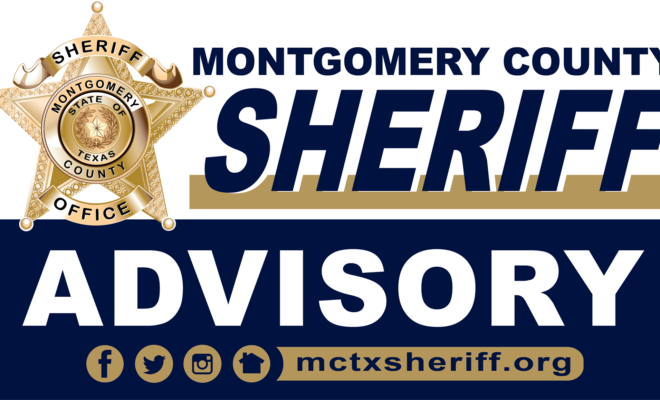 News
Montgomery County Sheriff' Office investigates Shooting in Spring
By |
On November 7, 2023, at approximately 8:10 p.m., Montgomery County Sheriff's Office Deputies responded to the 25000 Block of I-45 North in reference to an assault with a firearm call. Upon arrival, Deputies learned that during an altercation between a large group of people, two suspects produced firearms and fired shots, injuring three people.
Detectives with the Homicide and Violent Crimes Division, along with Crime Scene Investigators, responded to the scene. Preliminary investigations indicate this appears to be a large group of individuals who know each other and planned to meet and settle a disagreement. The individuals involved were all from the Houston area.
All individuals who were shot sustained non-life-threatening injuries and were transported to local area medical facilities where they were treated and released. Detectives are continuing to investigate this shooting and gather suspect information.
This appears to be an isolated incident amongst individuals who know each other, and there is no direct threat to the general public.
This is still an ongoing investigation. No further information is available for release at this time.
Source: Montgomery County Sheriff's Office