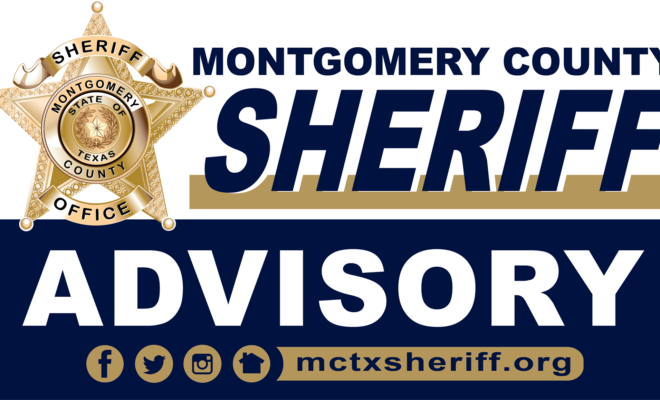 News
Montgomery County Sheriff's Office arrests Three for Storage Unit Burglary
By |
On December 30, 2022, at around 5:20 in the morning, Montgomery County Sheriff Office's Deputies were dispatched to a suspicious vehicle call at a storage facility in the 17000 block of Highway 242 in Conroe. Upon arrival, deputies located two suspects operating a U-Haul truck parked in front of several storage units with obvious signs of forced entry. A third suspect was located hiding inside one of the storage units.
Detectives with the Montgomery County Sheriff's Office responded to the scene. Through the course of their investigation it was determined that the suspects were loading over $10,000 worth of stolen property and an additional stolen trailer with the intent to remove all items from the storage facility. All stolen items were returned to the rightful owners.
The three suspects, identified as Jessica Lynn Barton age 26, Matthew Adam Harrison age 31, and Blake Aaron Allday age 29, were taken into custody and charged with Burglary of a Building and Theft. A fourth suspect has been identified and further charges are pending at this time.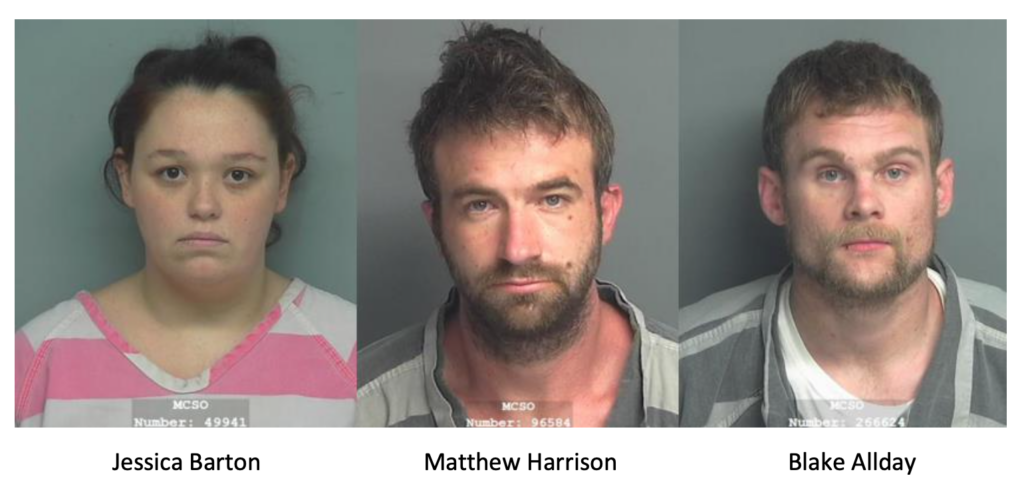 Source: Miranda Hahs, Specialist, Montgomery County Sheriff's Office, Administrative Services