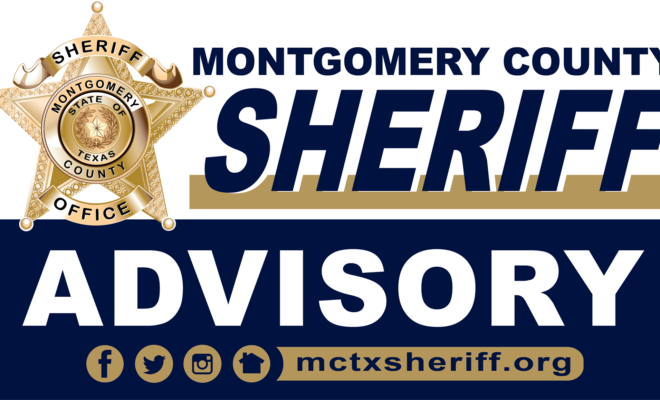 News
Montgomery County Sheriff's Office investigates Shooting in Magnolia
By |
On Thursday, November 3, 2022, at approximately 10:50 a.m., Montgomery County Sheriff's Office Deputies responded to an assault with a firearm call at a local business in the 36500 block of Coleman Road in Magnolia. Upon arrival deputies observed an adult male with an apparent gunshot wound. Life- saving measures were taken immediately, however, the male succumbed to his wounds and was pronounced deceased on scene. The identity of the deceased male is being withheld pending next of kin notification.
The Montgomery County Sheriff's Office Homicide and Violent Crimes Unit along with Crime Scene Investigators are on scene and currently investigating.
This incident appears to have stemmed from an altercation between the decedent and another male. That male is currently cooperating with law enforcement on this investigation. There is no threat to the public in relation to this incident.
This is an active investigation and no further information is available for release at this time.
Source: Miranda Hahs, Specialist, Montgomery County Sheriff's Office, Administrative Services