 Photo Credit: American Heart Association
Events
Montgomery County Strong: 2022 Heart Ball raises $675,000
By |
The American Heart Association's Heart Ball returned to the ballroom and highlighted the strength and passion of the Montgomery County community. On Friday, March 25, the 2022 Montgomery County Heart Ball, dubbed "Heart of the Community," began at 6 p.m. at The Woodlands Resort. Guests enjoyed cocktail hour along with a hands-only CPR demo led by staff from Montgomery County Hospital District before being seated for the program, led by KTRK's Ted Oberg. Daniel Lumpee, Pastor of Pastor of The Woodlands United Methodist Church, led the blessing before the meal. Following a delicious salad of baby greens, heirloom tomatoes, red onion, ricotta salata, champagne vinaigrette, guests were treated to a choice of roasted airline chicken breast, lemon risotto, swiss chard, maple brown butter or red pepper moderno roasted red pepper stuffed with spinach and cannelloni beans, savory leek ouinoa, rainbow carrots, a flourless chocolate cake with raspberry compote completed the meal. The beautiful flowers and décor were produced by Let It Fly Events.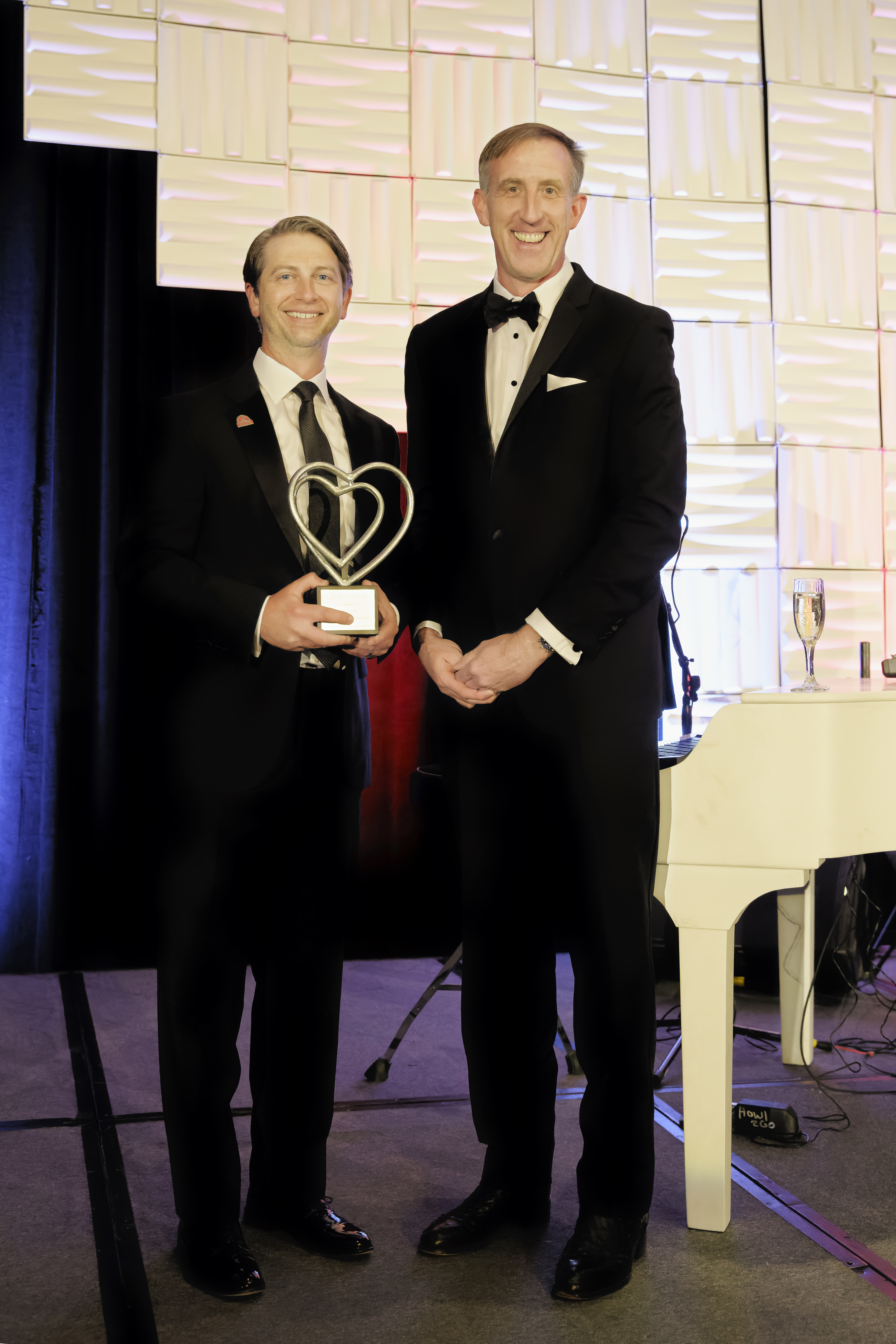 Chair Justin Kendrick shared his personal why for supporting the American Heart Association and introduced the Community Honoree, Christin Allphin, and led the room in a toast. American Heart Association Houston Division Senior Vice President and Executive Director, Mel Edwards, shared the mission of the American Heart Association and recognized long-time supporters Suzanne and Bob Potter. The ballroom was on its feet in a standing ovation for the big-hearted generosity of both the Allphins and the Potters.
On the cusp of its 100th birthday, the American Heart Association is doing groundbreaking work to truly live its mission to be a relentless force for a world of longer, healthier lives. With the strength of their millions of volunteers, donors and sponsors, the organization is doubling down on its commitments at this unique point in its history with bold goals to address the root causes of heart disease and stroke. Thanks to unbelievable live auction packages such as a 4 Nights at Hacienda Beach Club in Cabo and priceless artwork created by previously featured survivors, 4-year-old Halle Spivey and 5-year-old CT Griffin, this year's Heart Ball brought in $675,000.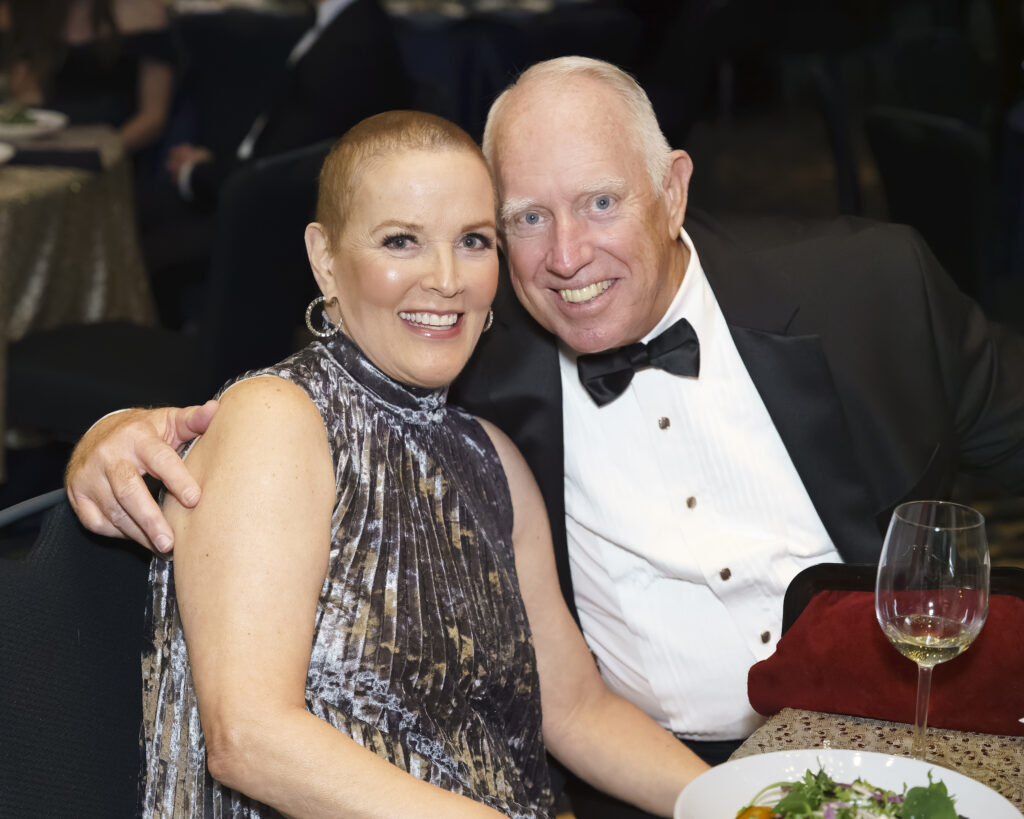 Those who supported the mission received light-up rings that truly set the ballroom aglow. The funds raised from the evening will go towards life-saving research, scientific advancements, and advocacy work to drive sustainable, long-term change addressing the root causes of heart disease and stroke, and community impact programming locally here in greater Houston. The festivities continued with dueling pianos from Howl2Moon.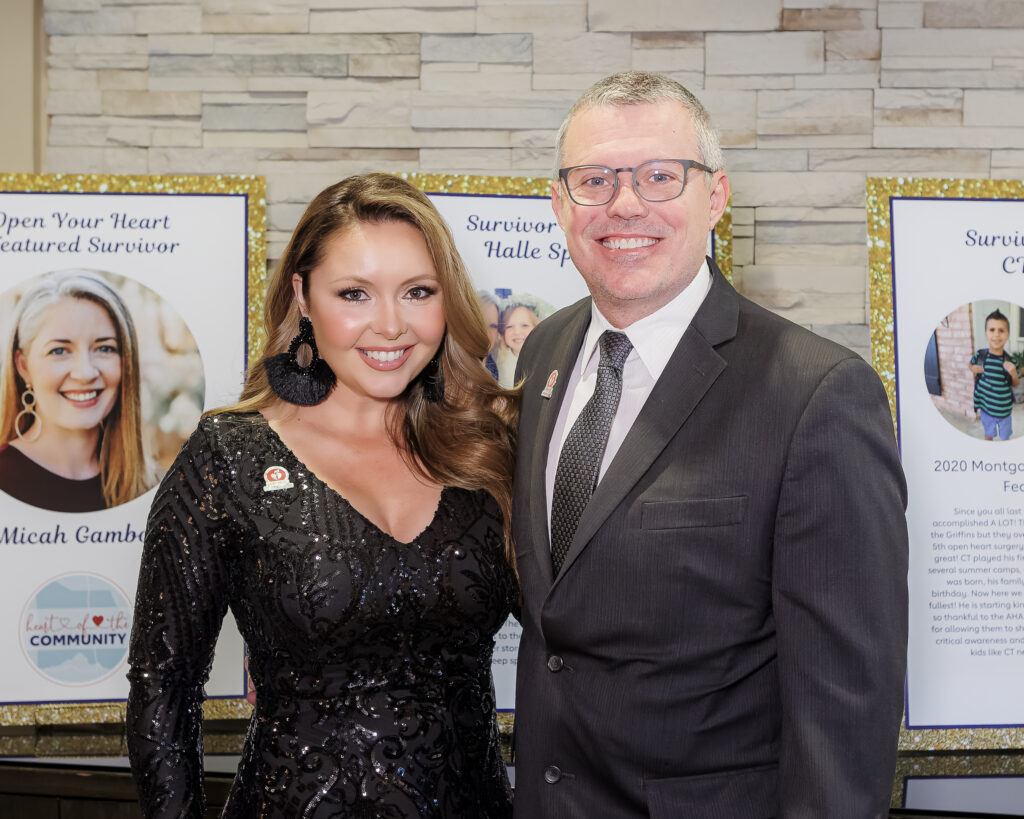 View more photos from the event here
The American Heart Association is a leading force for a world of longer, healthier lives. With nearly a century of lifesaving work, the Dallas-based association is dedicated to ensuring equitable health for all. We are a trustworthy source empowering people to improve their heart health, brain health and well-being. We collaborate with numerous organizations and millions of volunteers to fund innovative research, advocate for stronger public health policies, and share lifesaving resources and information. Connect with us on heart.org, Facebook, Instagram and Twitter or by calling 1-800-AHA-USA1.
Source: American Heart Association