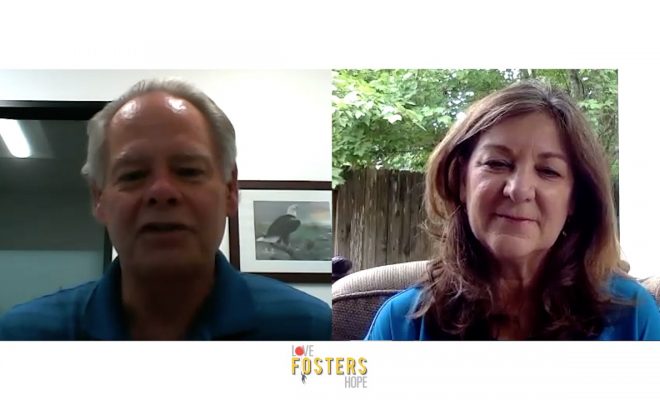 People
Nonprofit of the Month: Love Fosters Hope
By |
Randy Lovelace of Paragon Independent Insurance Agencies introduces the Hello Woodlands Nonprofit of the Month, Love Fosters Hope, and interviews Executive Director, Cindy Mericle.
Watch our video interview below!
Advertisement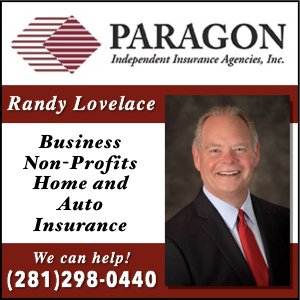 About Love Fosters Hope
Love Fosters Hope is a non-profit organization with many facets, but one purpose: to impact the lives of children and teens in foster care who have been abused, neglected, or abandoned.
"These kids long to experience the acceptance and provisions others often take for granted, and instead face a future of uncertainty where so many odds are stacked against them. Our mission is to model the character of Jesus for them, show them their value as individuals, and equip them with the tools they need to live independently and to the fullness of their God-given potential. The centerpiece of our ministry is summer camps, where youth with foster care backgrounds can trade feelings of hurt and rejection for self-esteem and respect."
"We believe in acknowledging and confronting the dark reality of what these precious young people have faced. With our summer camps and mentoring program, we seek to not just tell them about who they can be and what they can accomplish, but also provide examples they can follow as they begin anew. LFH accepts donations of both time and financial resources from those who share our heart in changing the present and future for kids who deserve far better than their past. Together, through love, we can change the face of foster care."
Learn more about Love Fosters Hope and how to help at https://lovefostershope.org/
Camp in a Box
On Saturday, July 25, Love Fosters Hope organized a Curbside Pick up for "Camp in a Box" for teens in foster care.
On the Thursday and Friday prior to the event volunteers assembled the Camp in a Box for 235 teens in foster care. The colorful back packs contained an adventure – a quest for the teens! Each teen received a Kindle Fire so they could view Love Fosters Hope's daily videos and also participate in the virtual adventure. After watching the video, teens could find a code to unlock a box containing a QR code to scan and be able to access the instructions for each days challenge.
The outdoor event had donuts and kolaches, spin the wheel for prizes, a dunk tank and finally they were given their camp in a box. Every foster parent and the staff at group homes also received a Grazable from Crave Catering.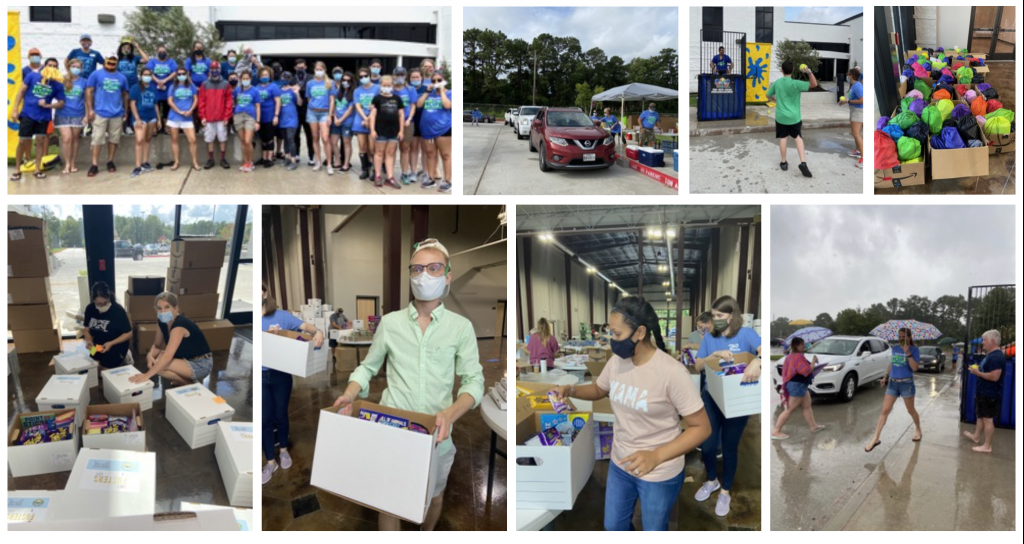 Volunteers Needed:
Mentor – Teens in foster care
Coach – Young adults who have aged out of foster care to become successful and responsible adults.
Virtual tutors – Once school had begun to work with students who are being homeschooled.
Life Skills Teachers – To help prepare our young adults in understanding budgeting, cooking, rescue writing, etc.
Transportation Drive – Young adults to college and their jobs until they have learned to drive and saved for their first car.
Events – Opportunities to help with Quarterly Fun events (when allowed) we have for the children and teens throughout the year. It's an opportunity to reconnect with the kids in our program, have fun, interact, encourage and support. Examples of events are Roller Skating parties, Christmas Parties, Exotic Wildlife Parks, Obstacle Warrior Gyms.
Fundraising – LFH is hosting a Run for Hope 5K, 10K and 1 mile race.
Office Help Needed
Other Skills desired: Photographers, Graphic Artist, Arts & Crafts, Grants writers
Donations are greatly appreciated to allow Love Fosters Hope to provide programs that bring hope and healing to children and teens in foster care.
Love Fosters Hope currently has a Job Opening for a Case Manager in their Rescue Home.
Learn how to get involved or volunteer with Love Fosters Hope at https://lovefostershope.org/get-involved/
Upcoming events:
TBA Fall of 2020: Training to Volunteer with Love Fosters Hope
October 31, 2020 – 9th Annual Run for Hope
May 8, 2021 – Night of Hope
Learn more about Love Foster Hope's events at https://lovefostershope.org/upcoming-events/events/
About Randy Lovelace
To learn more about Randy Lovelace, his "Referral for a Cause" program to help local nonprofit organizations, and of Paragon Independent Insurance Agencies, please call (281) 298-0440, email rlovelace@paragoninsagencies.com or visit www.paragoninsagencies.com/woodlands.