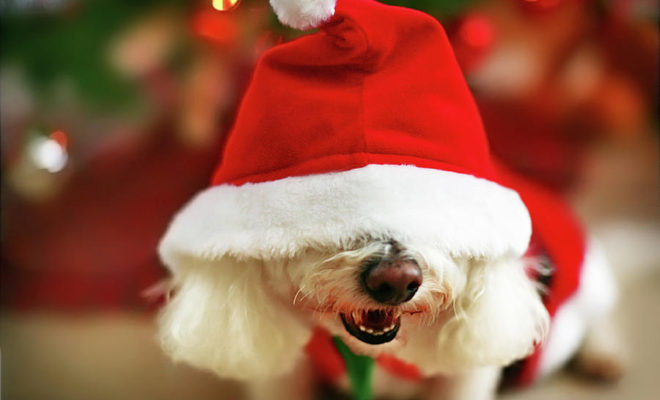 Calendar
Operation Santa Paws Brings Christmas To Dogs
By |
Mercedes-Benz of The Woodlands general manager and co-owner Bob Milner knows that not all our kids have only two legs. "Our dogs, who used to be known as 'man's best friend,' have become our outright families," he said. "And all of our children, human or canine, can use a visit to St. Nick."
Due to his love of his own "pup-girls," Milner was inspired last year to create a special Yuletide event, Operation Santa Paws. This year's second annual event will take place at the luxury auto retailer's location at 16917 Interstate 45 South, just north of Highway 242, on Saturday, December 10, from 12:30 to 2:30 p.m.
All members of the public and their canine companions are invited to attend the free event, which will include treats for dogs and humans, raffle drawings and a Christmas Canine Costume Contest. Additionally, for only $10, dogs can get their photos taken with Santa Claus while posing inside a Mercedes convertible.
"Not only does this event provide a day of fun, but it also provides funds and awareness to a worthy cause," said Milner. "We have chosen Houston Animal Rescue Team (HART) to benefit from the proceeds of Operation Santa Paws."
HART was recently co-founded by Milner. HART's board is comprised of Houston-area people who have long been active in dog rescue, and who want to make a difference in outcomes for stray dogs and those surrendered to local shelters. The new endeavor will have foster-based rescues, and will also augment the community's capability to save dogs with a kennel-based system to be built on a beautiful property in Tomball.
Rescued dogs will be fully vetted and, when ready, adopted out on-site at the facility, or through meetings with fosters. HART will also coordinate with shelters in the northern U.S. to find homes for dogs that aren't adopted locally. Additionally, HART will provide information, education and community advocacy to improve animal welfare, via adoption and fundraising events, visits to schools, and through social media.
For more information on Operation Santa Paws, HART, or Mercedes-Benz of The Woodlands, visit their showroom at 16917 Interstate 45 South, call 936-206-7500 or view their website at https://www.mbotw.com.