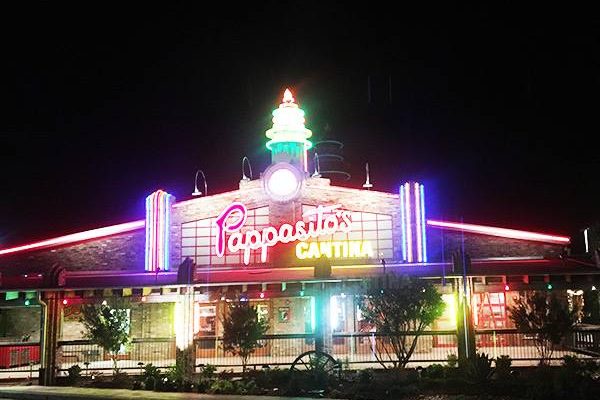 Calendar
Pappasito's Cantina Opens in The Woodlands
By |
The long wait of the Pappasito's Cantina's newest location in The Woodlands has FINALLY come to an end! As rumors ran rapid as to "when the doors would open" and "why construction was taking so long", the beloved Tex-Mex restaurant announced on Facebook that their doors would open on Tuesday, September 13 at 5pm.
Seating more than 200, Pappasito's Cantina 24th store in The Woodlands (or technically Shenandoah) will be the largest one of it's kind, offering the same menu but with "extended seafood options" as reported by the Houston Chronicle. As you walk into the restaurant you may notice a slightly different interior with modern upgrades, but no need to worry – fans are reassured that they will receive the same quality dishes that they have loved for generations.
General Manager Marco will manage the restaurant as revealed in one of the many teasers shared on social media.
Even the news of chip baskets and chairs received hundreds of likes, comments, and cheers on Facebook.
We share our congratulations and wish the Pappasito's Cantina team good luck as they open their doors for the first time to the public.

For more information about the The Woodlands location, visit https://www.pappasitos.com/location/143
Be sure to visit the Hello Woodlands calendar to get directions and learn more about what's happening this week in your community!