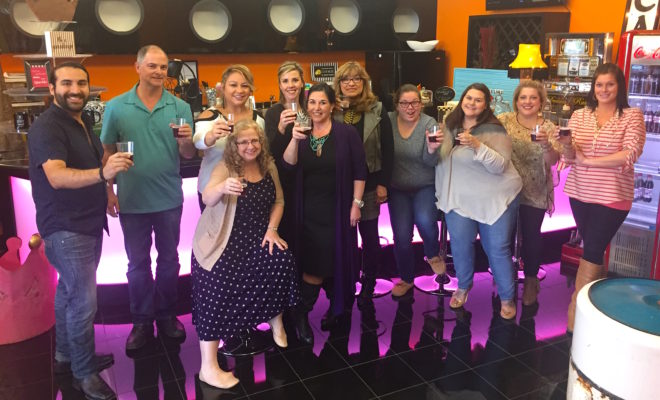 Business
Local Startup PR Marketing, LLC Celebrates 15 Years in Business
By |
In 2002 when Monette Smith launched PR Marketing, LLC she never dreamed that 15 years later the company she started with just $1,000 would be one of the most influential brands in The Woodlands, Spring and Lake Conroe communities.
At the age of 21, Smith was a top seller in marketing and advertising. While selling ad space, she discovered that her clients needed direction enhancing their message to target their audiences. Her clients didn't know or have direction on how to start.
As a woman who loves taking calculated risks, Smith started PR Marketing, LLC out of her home and was armed with a computer, a business card, a few sales sheets and her extensive knowledge of advertising. Just one short year later she launched reviewit Magazine. Determined to make her company successful, she continued to aggressively market PR Marketing, LLC to put it on the map.
Today, as the publisher of reviewit, Vida Social and FLAIR Carlton Woods Magazines, Smith is in the enviable position to interview leading business and lifestyle experts, entrepreneurs, athletes, entertainers and Olympians, as well as many of today's Fortune 500 CEOs. Their narratives have uncovered the secrets behind their extraordinary successes.
"I am the happiest helping entrepreneurs, entrepreneurially minded executives, and leaders of the greatest organizations," Smith said. "Helping them to uncover that 'aha!' moment, and to create strategies that work for their businesses. Seriously, what I do is the most rewarding job on the planet."
PR Marketing, LLC/PR Luxury Media is a boutique marketing and advertising firm specializing in luxury media. Led by Monette Smith, the firm has been a powerhouse in the North Houston market for fifteen years. The company is the proud home of reviewit Magazine, Vida Social Magazine and FLAIR Carlton Woods. Along with her team, Smith has cultivated a rich social media presence, and will launch a new interactive web show titled LIVE with Monette Smith. Learn more at prluxurymedia.com