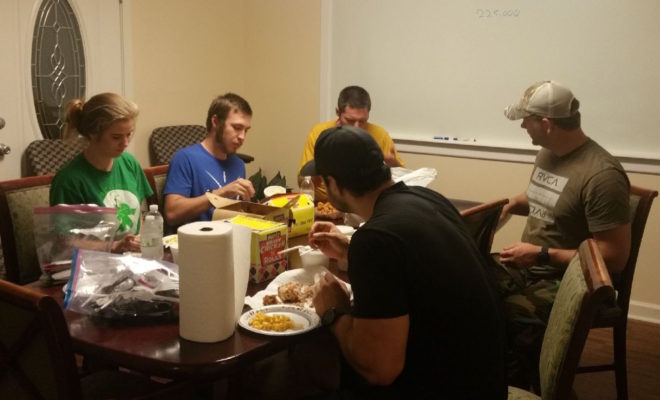 Hurricane Harvey
Providing Shelter for Local Heroes in The Woodlands
By |
THE WOODLANDS, TX – As Hurricane Harvey loomed overhead and dumped trillions of gallons of water throughout the area, countless volunteers and first responders from all over came to offer their invaluable and lifesaving support. Many of them worked night and day helping trapped residents out of their homes. However, when it came time for them to stop their efforts for a few hours, they themselves had no homes to go to. That was when local community leader, Priyanka Johri, literally opened her doors to these heroes as she provided fully stocked shelters for them.
"I learned about these incredible first responders and volunteer rescuers who were forced to sleep in their own cars because there was no more room at the shelters or hotels. These brave men and women needed a sanctuary where they could have warm, dry shelter, with a roof over their heads and hot meals in their stomachs," said Johri. "I put out the call to the community, and within hours more than two dozen helpers came to assist in turning my offices into a shelter with bedding, clothing, food, and comfort so that our heroes could rest, recharge, their batteries, and continue their efforts."
Johri owns Woodlands Eco Realty as well as Pure Mutts Animal Sanctuary, a safe haven for elderly and special needs dogs. She and several volunteers also spent day after day rescuing trapped and abandoned pets and transporting them – frequently by boat – to her privately-run animal shelter.
"The waters have gone down, giving us relief, but we must be prepared for more natural disasters that may come our way in the future," she said. In an effort to help residents prepare for and cope with such traumatic situations, she created a Hurricane Survival Guide in e-format. The guide is free to the public and can be downloaded from https://www.viewnorthhoustonhomes.com/info/hurricane-preparation-guide.