Events
Registration Now Open for 29th Annual YMCA Run Thru The Woods 
By |
THE WOODLANDS, TX – Registration is now open for the annual Thanksgiving morning YMCA Run Thru The Woods, scheduled for Thursday, November 22. The start and finish line is located on Lake Robbins near the Cynthia Woods Mitchell Pavilion.
This year marks the event's 29th year as one of Texas' premier running and walking family events. The charity event expects to attract more than 4,500 participants from around the country.

On Thanksgiving morning, thousands of people will make their way through The Woodlands as participants of Run Thru The Woods. The annual event has been a source of fundraising for local youth charities for 28 years raising more than two million dollars.
The event is designed for all ages and all fitness levels and offers walkers and runners the choice of a 5-mile run, 3-mile run, 3-mile walk and a 1-mile kid's race for children ages 12 and younger.
All participants receive a goodie bag, shirt and finisher medal. Awards are presented to Overall Winners 1st, 2nd, and 3rd place, male and female; and to the top 3 finishers, male and female in all age groups.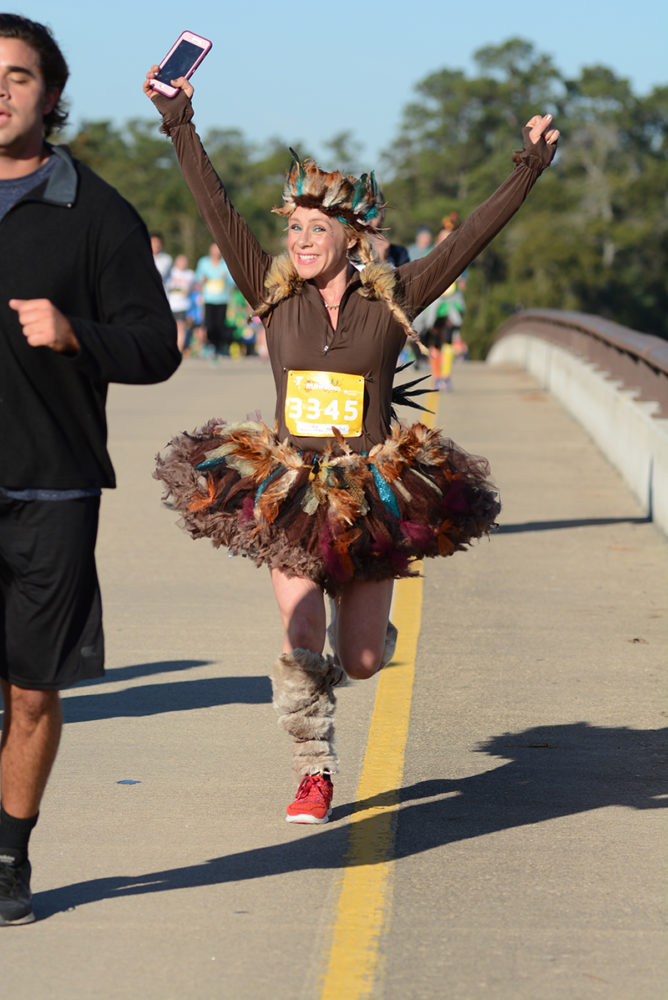 "YMCA Run Thru The Woods is a great way to begin Thanksgiving Day and kick off the holiday season," said Roxanne Davis, race director and community liaison of The Woodlands Family YMCAs. "There's the excitement of thousands and thousands of people pulling together with purpose, and it's a great way to spend time with family and friends, to encourage each other, and give thanks and support local nonprofits, including the YMCA. At the end of the race, participants are treated to a complimentary pancake breakfast, prepared by the Eggsters from The Egg & I."
Registration closes at noon on November 21. To learn more and register for YMCA Run Thru The Woods, visit runthruthewoods.org. For more information about The Woodlands Family YMCA Annual Campaign, which ensures that everyone, regardless of age, income, or background has the opportunity to learn, grow and thrive at the Y, visit ymcahouston.org/smcshadowbend.
First organized in 1886, the YMCA of Greater Houston is one of the city's leading nonprofits dedicated to strengthening communities through youth development, healthy living and social responsibility. The YMCA, a United Way of Greater Houston agency, seeks to serve all – regardless of age, income, faith, or background and welcomes everyone. In the greater Houston area, 29 YMCA centers, one overnight camp and hundreds of program sites nurture the potential of children and teens, improve the city's health and well-being, and provide opportunities to give back and support neighbors. Anchored in the Houston community, the Y has the longstanding relationships and physical presence not just to promise, but to deliver lasting personal and social change. To learn more, call 713-659-5566 or visit us on the web at ymcahouston.org.