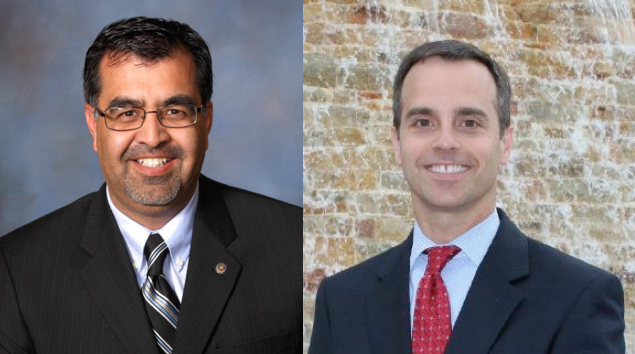 Business
Rotarians Put "Service Above Self", Join Forces at Starfox Financial
By |
Starfox Financial Services, LLC welcomes Wealth Management Advisor and new partner, Bill Friebel, who joined the Registered Investment Advisor (RIA) based in The Woodlands, Texas and Apple Valley, California on March 24, 2017.
Friebel has been in the advisory and consulting business since 1994, previously working with Merrill Lynch for nearly 13 years as a Senior Financial Advisor and Wealth Management Advisor. Friebel stated, "I'm excited about starting this new partnership, while still residing and working in the same community that we all love to serve. In joining Starfox Financial Services, I look forward to becoming part of the team while continuing to work with professionals, business owners and their families to pursue their goals of financial independence and freedom."
Friebel is a Past President and current member of the Rotary Club of The Woodlands along with fellow Rotarian Jose Palafox, owner and managing member of Starfox Financial. Friebel continues to actively give back to the community and puts "service above self" as Rotary Assistant District Governor, serving on The Woodlands Rotary Foundation Board, mentoring small business owners as a volunteer with SCORE, and is active with his church.
"We are honored to have Bill join Starfox Financial Services, LLC. Bill is a perfect addition to our team and without-a-doubt will act for the benefit of our clients above all else while providing an un-divided loyalty and effort," Palafox shared.
Palafox has more than 20 years experience in the investment industry, having worked for two larger brokerages before starting Starfox Financial Services, LLC 10 years ago. Starting an RIA firm meant his clients and the community would have access to a true fiduciary advisor, one who had their best interests in mind not his own or the firms. Now, 10 years later, his business has expanded to both Northern California and Texas, serving the unique needs of the high net worth investor and clients throughout the country.
To learn more about Starfox Financial Services, LLC and the team, visit www.StarfoxFinancial.com.