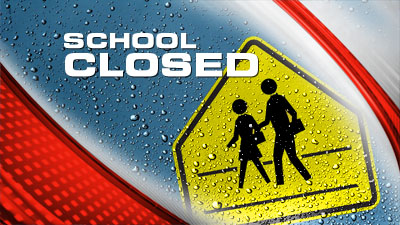 News
Schools close through Friday, February 19 across Montgomery County
By |
As of 7 p.m. on Wednesday, February 17, 2021 the following schools and school district campuses are closed this week and on Friday, February 19. View the updates below.
Conroe ISD: "Conroe ISD will be closed on Friday, February 19, to allow our community to recover from the unprecedented cold weather. This will also allow time for the District to assess and address the weather's impact on our buildings. The District will be applying for the missed school day emergency waivers from the Texas Education Agency. We are hopeful that these waivers, in addition to the minutes already built in to the calendar, will prevent any make-up days."
The John Cooper School: "The John Cooper School campus will be closed and all remote classes are canceled for Thursday, February 18 and Friday, February 19."
Lone Star College: "LSC will remain closed and reopen Monday (2/22) due to weather related disruptions. Stay Safe."
Magnolia ISD: "Magnolia ISD campuses and offices will be closed on Thursday, Feb. 18 and Friday, Feb.19. Due to the severity of this storm, there will not be attendance or grading consequences for students. We understand many of our families are experiencing challenges during this ongoing winter storm. We want our families to stay safe and warm.The COVID-19 Testing Site, Curbside Meals, and After School Adventures Program will be closed for the rest of the week."
Montgomery ISD: "Montgomery ISD schools and district offices will remain closed through Friday, Feb. 19. No remote or in-person learning will occur on Friday, Feb. 19. In-person instruction is scheduled to resume on Monday, Feb. 22. The decision to close on Friday was reached after consulting with local officials as well as neighboring superintendents and determining that roads and highways will be unsafe for travel due to freezing weather through the remainder of the week. Additionally, many of our families and staff members are still dealing with power outages and other weather-related issues in their homes, eliminating a remote-learning day as a viable option. And, like many homes in our district, some of our facilities and campuses are also experiencing weather-related issues, which we are in the process of addressing. Thank you all for your patience and flexibility this week. We will always work diligently to provide weather-related information as quickly as possible."
Tomball ISD: "Due to weather conditions, Tomball ISD has made the decision to CLOSE all schools & facilities through Friday. More communication to follow, as power returns. Stay safe and warm."
USTMAX Center: "In response to freezing temps, power outages, and the challenges many are facing, classes are cancelled and UST will be closed through Friday, Feb. 19. Stay safe. Thanks."
Willis ISD: "After careful consideration, Willis ISD is extending the district closure to include Friday, Feb. 19. This will give our families and employees time to restore power and handle any home damages they are dealing with. It will also give our maintenance department time to fully assess and repair damages to school facilities. School will resume at the normal time Monday, Feb. 22. We extend our well wishes to anyone dealing with the fallout from these winter storms."
The Woodlands Christian Academy: "Campus closed Friday, February 19, 2021TWCA will remain closed Wednesday, February 17, Thursday, February 18 and Friday, February 19 in order to allow our community to assess damage and recover from this unprecedented winter weather event. Further updates will be communicated as necessary."
Stay tuned and please follow Hello Woodlands on social media (@HelloWoodlands) for more updates!