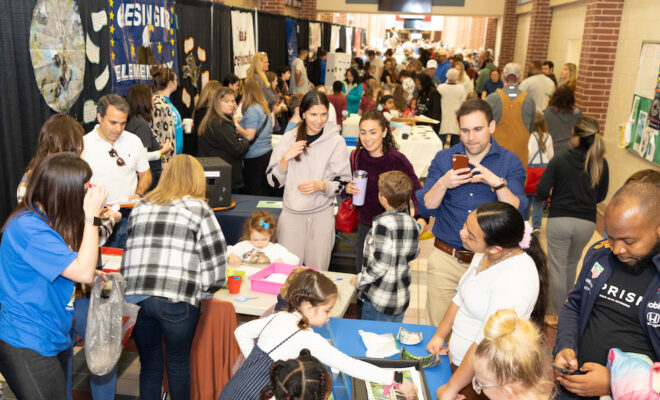 Photo Credit: Rod Prado, Hello Woodlands
Events
SCI://TECH Expo Day held at The Woodlands College Park High School
By |
On Saturday, February 4, Education for Tomorrow Alliance (EfTA) held the SCI://TECH Expo Day at The Woodlands College Park High School.
View photos from the event on the Hello Woodlands Facebook page:
The SCI://TECH Expo Day was free and open to the public from 10 a.m. to 4 p.m. and offered a full day of scientific discovery for the entire family. The Huntsman Elementary Science Festival was a highlight of the Expo Day where students in grades K through fourth taught other kids through hands-on science experiments. In Math Bowl, seventh through twelfth grade students had the opportunity to earn spots on teams to compete in a game-show style competition on algebra, statistics, and more in 30-second intervals. Fifth and sixth grade student teams solved fun challenges using math and science skills in the PBK Sci.Math.e.Lon. Plus, there were robotics, including Texas Torque, a high school robotics team out of The Woodlands, and other demonstrations for students to enjoy. The SCI://TECH Expo Day included over 4,000 students, 1,296 science fair projects, over 1,000 educators and volunteers, and 13 hands-on STEM events.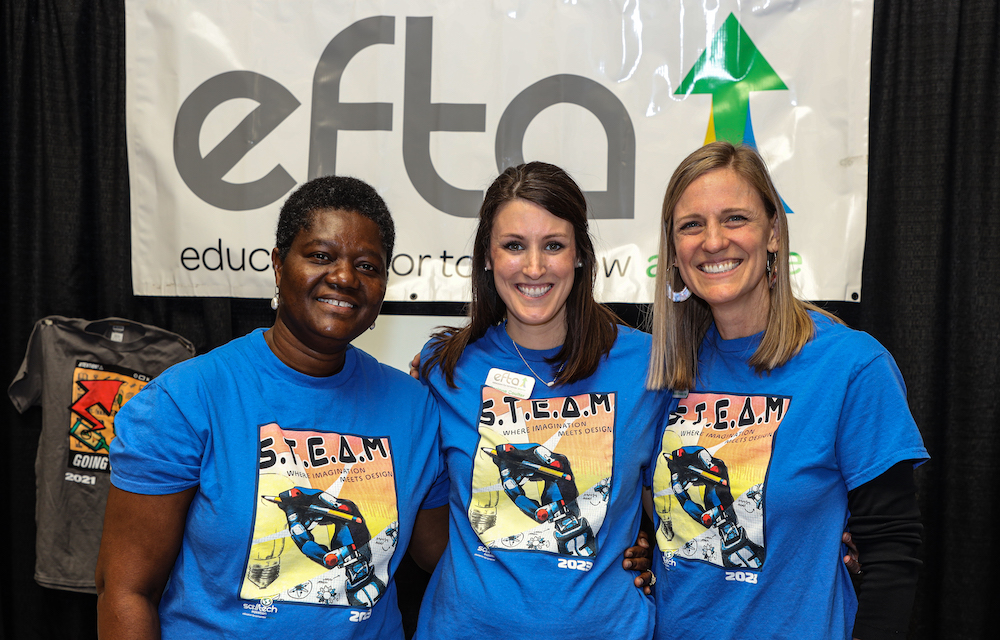 ​​For 33 years, Education for Tomorrow Alliance's SCI://TECH has engaged the business community with local private and public schools, offering 13 science, technology, engineering and math competitions and events. Run as a partnership of EfTA volunteers and local educators, the SCI://TECH Exposition offers one of the largest regional science fairs in the nation. SCI://TECH reaches thousands of students each year. SCI://TECH spans several weekends starting January 20 and will conclude on February 25, 2023. Learn more about EfTA and SCI://TECH at https://www.efta-us.org/scitech.html.