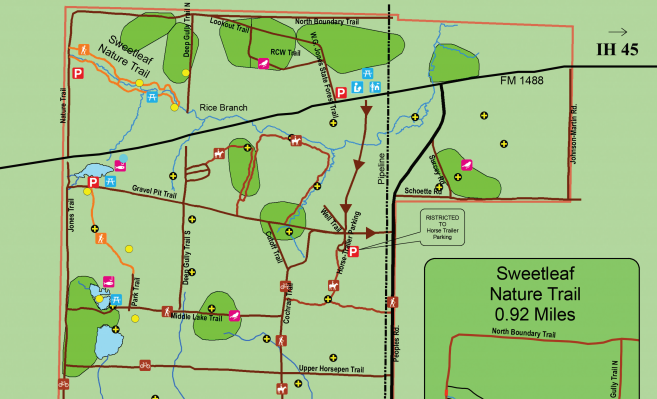 News
Senator Creighton Passes Jones State Forest Bill
By |
On May 17, Senator Brandon Creighton (R-Conroe) passed legislation to protect 100% of the W.G. Jones State Forest.
"This bill could not have passed without my constituents feedback, involvement and support for full protection of the forest," said Senator Creighton. "I greatly appreciate the important conversations we had this session regarding the treasured Jones State Forest in Senate District 4."
The W.G. Jones State Forest is a working forest owned by the State of Texas and administered by the Texas A&M Forest Service. The forest was purchased by the Texas Legislature in 1926 for $9,792.60 for the use and benefit of Texas A&M in its reforestry demonstration to educate landowners, loggers and forestry students about what is now termed sustained yield forestry.
The legislative intent is to protect the entire forest and prevent any development. The bill specifically clarifies that all 1,722 acres will be protected and that the forest must remain in its current natural, scenic, open-space and undeveloped state in a manner that maintains the tree canopy cover of the forest.
"I could only change the statute to restrict Texas A&M from the right to develop the forest during a legislative session," concluded Senator Creighton. "I appreciate that we have established the will of the legislature and the Senate has approved the additional protection for Jones State Forest."
Senate Bill 1964 passed out of the Senate chamber unanimously. The bill will now be sent to the Texas House of Representatives.