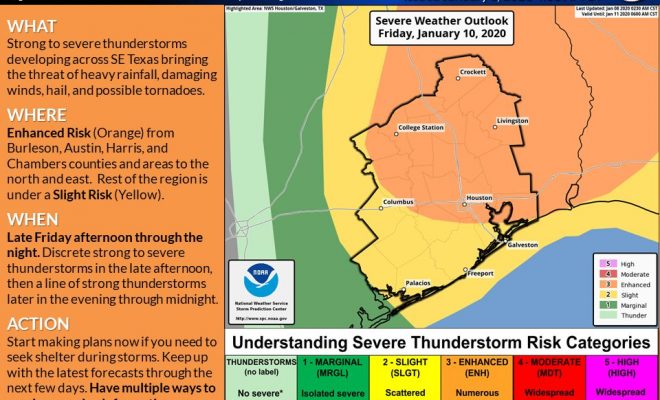 Weather
Severe Thunderstorm Outlook for Friday
By |
MONTGOMERY COUNTY, TX – January 8, 2020 – 4:00 PM – Severe Thunderstorm Outlook for Friday. Status Update from the Office of Homeland Security and Emergency Management on Weather Conditions.
A strong upper level disturbance will be moving across Texas on Friday and will bring a threat of severe weather for Southeast Texas during the late afternoon and into the night. Conditions early on Friday will not be initially favorable for thunderstorm development, however strong to severe storms may form in the late afternoon to early evening hours ahead of a surface cold front. Then, the threat transitions to a line of thunderstorms in the late evening to midnight timeframe developing along the advancing cold front. Some storms embedded within the line may be strong to severe.
We are still a couple days out from a complex event, so working out the exact locations and threats will occur in the coming days. Nighttime severe weather like this possible event can be more dangerous, because severe weather may be harder to see and people may not receive warnings when they are out or asleep.
• Continue to monitor the forecast for updates
• Make appropriate preparations in case severe weather occurs
• Make sure to have multiple ways to receive severe weather warnings
• Consider making backup plans for any plans/events occurring Friday night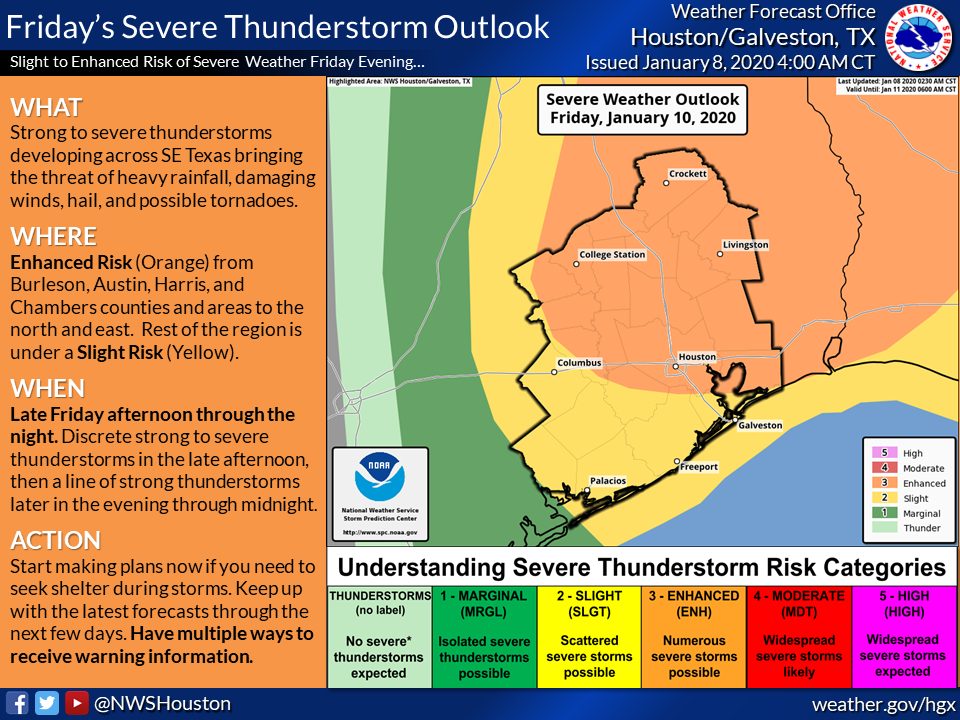 To receive emergency alerts to your phone or email from Montgomery County Office of Emergency Management, register at https://www.mc911.org/page/ecd.AlertMCTX. When you are creating your profile, you must check the box next to Share my Smart911 Profile with TX-Montgomery-County-911 to support emergency preparedness.
Stay informed and monitor conditions for Montgomery County and the surrounding area on the Office of Homeland Security and Emergency Management website www.mctxoem.org, Facebook, or twitter, NOAA Weather Radio, KStar 99.7FM.
The Montgomery County Office of Homeland Security and Emergency Management will continue to monitor the weather situation and provide updates as we receive them.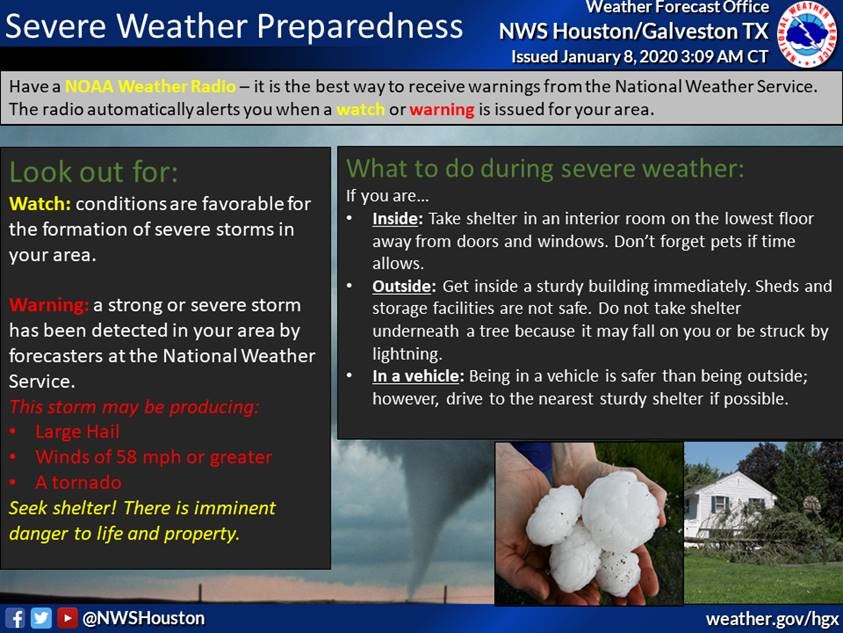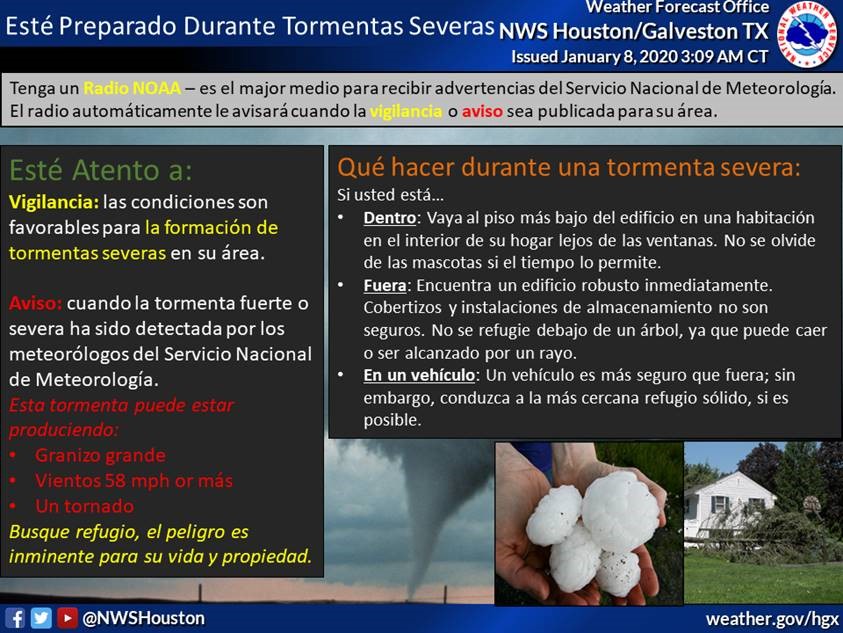 Source: Montgomery County Office of Homeland Security and Emergency Management