Lifestyle
Students Step Up To Help Montgomery County Food Bank's Holiday Food Drive
By |
THE WOODLANDS, TX – In trying times, it often takes getting one's mind off their own anxiety by channeling that energy into helping others. And that's exactly what several high school student organizations have been up to. They have stepped up to help the Montgomery County Food Bank with its Holiday Food Drive by organizing food collections and drumming up donations.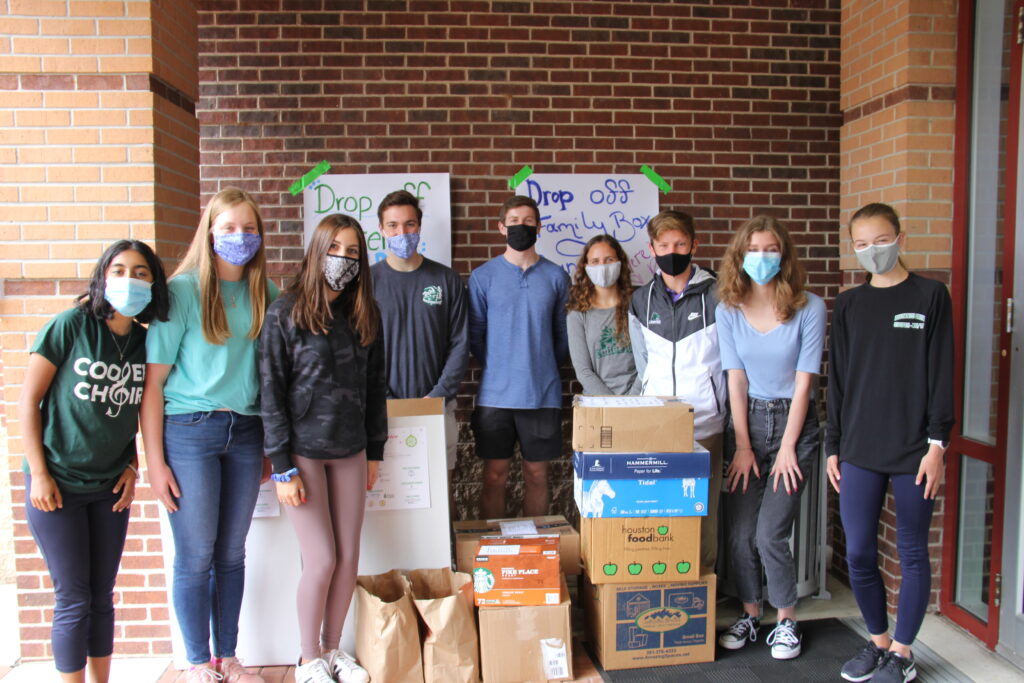 Interact Club is Rotary International's service club for young people ages 14 to 18. Each year, Interact Clubs complete at least two community service projects. Through these efforts, students learn the importance of developing leadership skills and personal integrity, demonstrating helpfulness and respect for others, understanding the value of individual responsibility and hard work, and advancing international understanding and goodwill.
Rotary Club of The Woodlands sponsors and also provides support and guidance for the student-led Interact Clubs at six local high schools: The Woodlands High School, College Park The Woodlands, The John Cooper School, Woodlands Christian Academy, Oak Ridge High School, and Grand Oaks High School.
The Montgomery County Food Bank is holding its annual Holiday Food Drive now through December 4. With the challenges of the ongoing pandemic, the need for support of their mission to fight hunger is more urgent than ever before.
Bill Friebel of The Rotary Club of The Woodlands, shared, "It is an honor as a Rotarian to work with our future leaders from the area high school Interact clubs. The John Cooper School Interact Club, spearheaded by president Izzie Kneen and the board, saw the increasing demand for food and other necessities from families impacted by the COVID-19 pandemic. They partnered with Montgomery County Food Bank and fully embraced the Rotary's 'service above self' motto."
At The Woodlands Christian Academy, Tom Earle, who is the Coordinator of Missions & Student Life and Head Coach Track & Field and Cross Country, said they are holding a campus-wide drive. He noted, "Since our campus has pre-K through the twelfth grade, we want to include all the student grade levels and their families," he said. "We have publicized this throughout our campus community and families and are promoting it with prizes and competitions between Lower School, Middle School, and High School."
Student Ashlyn Chimenti, Service Chair for The John Cooper School's Interact Club, explained, "While growing up, I was privileged to observe my mom assist and gain leadership roles for multiple charities and witness her impact on many others' lives. Due to my parents' influence, I was always interested in getting involved in different charities. One of the charities I got heavily involved in was The John Cooper School Interact Club. However, due to COVID-19 regulations, our club had to discontinue nearly all of our annual events. This left our members frantic and confused, so we turned our efforts and focused on service opportunities centered around the current pandemic."
"One day when I was talking to one of our club sponsors, she was informing me about the rising issues of world hunger and how it was likely to become the world's most detrimental problem due to COVID-19. Right away, we knew that we had to reach out and see what we could do to help. Luckily for me, it was easy to get in contact with Montgomery County Food Bank because one of our rotary sponsors had direct connections to the board and my Mom has supported them as well. They proposed the idea of hosting a food drive at our school. So far, it has been an amazing opportunity, and I love the idea that my school is giving back to the community. This is especially important during the pandemic and around the holidays."
"I will have to admit that it was not always easy, but I am excited to say that the event has already been a huge success, and a multitude of people have already signed up to help with the efforts. I especially want to give thanks to the MC Food Bank, as they have been extremely helpful and easy to work with. The members of the Interact community and I greatly appreciate the opportunity they have given us!"
Other high school groups participating in the holiday food drive included The Woodlands High School Improv Troupe, The Woodlands High School Theatre, and Frassati Catholic High School.
The students will join other schools, businesses, civic organizations and residents on Friday, December 4, to drop off their non-perishable food item collections and monetary donations from 8:30 a.m. to 5:00 p.m. at either The Woodlands United Methodist Church located at 2200 Lake Woodlands Dr., The Woodlands, TX, 77380, or at Conroe Founder's Plaza adjacent to Owen Theatre at 205 Metcalf St. Conroe, TX, 77301. The day will be filled with music, live performances, hot chocolate, and a visit from Santa.
Kristine Marlow, CEO of the Montgomery County Food Bank, stated, "Amid these challenging times, our hearts are full to realize we have this great group of caring young people in our county who wanted to partner and support our efforts to help those who are food insecure in our county. They were looking to engage and make a difference in this new world, and they have certainly made a positive impact by thinking of others. We are so grateful for their help as we strive to unite the community to fight hunger. Together we are stronger!"
Lindy Johnson, Development Director for the Montgomery County Food Bank, added, "We encourage the community to find a way to give back this holiday season. The long-term effects of this pandemic continue to impact so many negatively, and we aim to ensure our neighbors don't have to experience hunger. There are many ways to get involved … from donations to volunteering. Please remember us, the need, and to keep us in your thoughts. It truly takes a village!"
Donation items still needed include:
Canned meat or pouches (tuna, chicken, spam)
Grains (rice, pasta, macaroni & cheese)
100% fruit juices
Canned vegetables (low sodium, no salt added)
Canned or dry beans
Peanut butter
Canned fruits (light syrup or its own juices)
Hot and cold cereals (oatmeal, cheerios, corn flakes, raisin bran)
Healthy snacks (raisins, granola bars)
Monetary donations ($1 provides five meals)
Donation boxes are available at the Montgomery County Food Bank located at 1 Food for Life Way, Conroe, TX, 77385. For more information about participating, contact Lindy Johnson, Director of Development, at 936-271-8822 or ljohnson@mcfoodbank.org or visit www.mcfoodbank.org/holiday-food-drive/.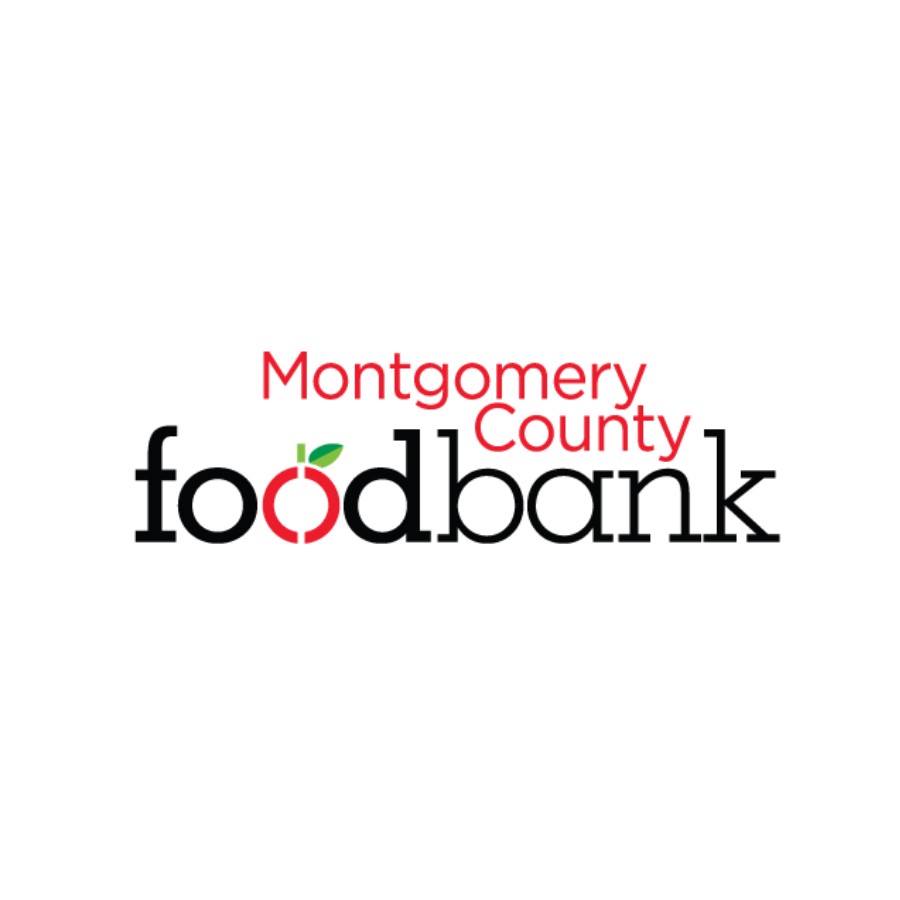 The Montgomery County Food Bank's mission is to unite the community to fight hunger. Last year we were able to provide over 11 million nutritional meals through our vast network of over 70 partner pantries, local school districts, and community partners. We work in partnership with retailers and wholesalers to provide a solution for food waste by rescuing food that would otherwise go to the landfill. As a part of our green initiatives program, we operate an onsite Produce Rescue Center that allows us to distribute fresh fruits and vegetables which emphasizes the importance of sustainability and promotes healthy food choices. Our vision of a community where everyone has access to sufficient, nutritious food is possible through the support of our volunteers and our community and corporate partners.
The Montgomery County Food Bank is a 501(c) (3) Non-Profit Organization, a member of the Feeding Texas, Feeding America Networks, and a partner with the Houston Food Bank.