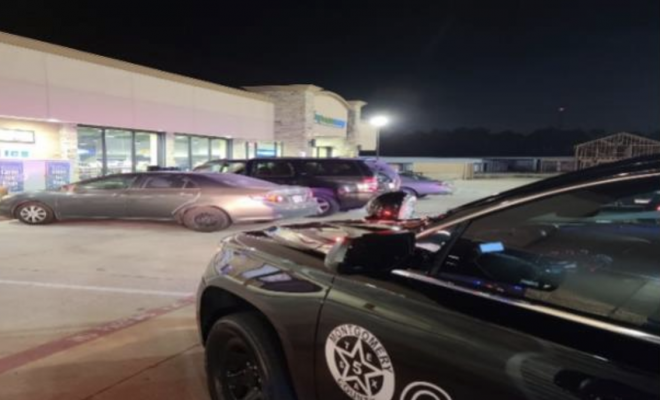 Photo Credit: Montgomery County Precinct 5
News
Suspects arrested for Stolen Vehicle and Credit Cards in Magnolia
By |
On July 15, 2020 Deputies with the Montgomery County Precinct 5 Constable's Department were on patrol in Magnolia, Texas and observed and stopped a stolen vehicle.
The driver of the vehicle was Dennis Donnelly, a 33 year old male from Houston, Texas. The passengers were identified as Joelly Trahan, a 24 year old female from Houston, Texas, Jeri Lauder, a 46 year old female from Houston, Texas and Eric Wisdom, a 43 year old male from Katy, Texas. After searching the stolen vehicle several stolen credit cards, checks, mail and other identifying information was found in the vehicle. All of the occupants in the vehicle were taken to the Montgomery County Jail and released to jail staff.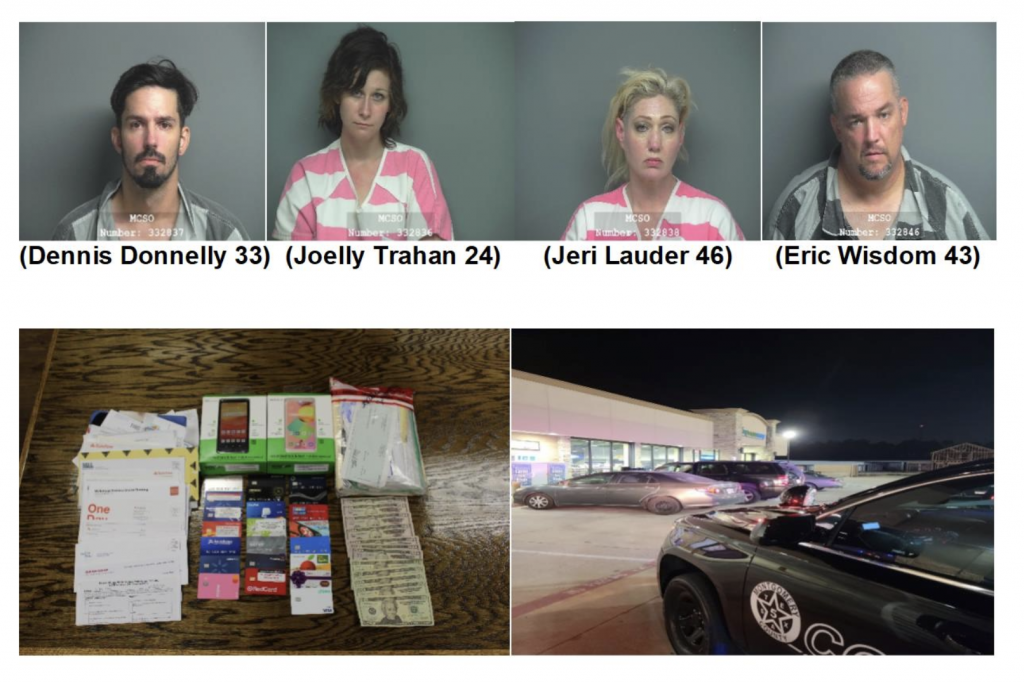 All four were arrested and charged with Possession of identifying information a First degree felony. Dennis was also charged with Unauthorized use of a motor vehicle a State Jail Felony.
Constable Chris Jones commented, "The Precinct 5 Constable's Department has continued to push its proactive patrols in all areas of the Precinct. Deputies are constantly observing and finding individuals attempting to commit fraud against the citizens in our communities. We will not stand for thieves attempting to defraud the hard working people in this County."
If you are aware of any illegal activity please contact the Precinct 5 Constables Office at 281-259-6493 or visit CONSTABLE5.ORG to provide an anonymous tip.
Source: Constable Chris Jones, Montgomery County Precinct 5 Constable's Department