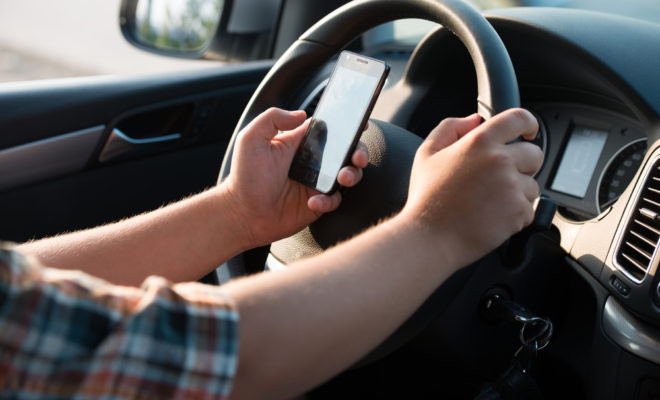 News
Texting while Driving illegal in Texas effective Sept. 1
By |
As of Friday, September 1, 2017 it is illegal to text while driving in the state of Texas.
Every two years our Texas State Legislature meets to make changes for citizens that often are effective on September 1. In 2017 more than 670 bills were passed by Texas Governor Abbott with effective date of September 1, including the new texting while driving ban.
The new law applies to only texting and messaging while in a moving vehicle. Drivers can still use GPS, navigation or navigational applications, but must wait to text or send a message until the vehicle is at a complete stop.
The fine for breaking the law is up to $99 for the first offense and $200 for repeat offenses. If an accident results in a serious injury, the driver can be charged with a Class A Misdemeanor, fine not to exceed $4000, and confinement in jail not to exceed 1 year.
Constable Ryan Gable stated that, "In 2016 110,000 traffic crashes in Texas alone involved distracted driving leading to over 3000 serious injuries and at least 455 fatalities. Texting while driving makes a car accident 23 times more likely to occur."
The Montgomery County Pct. 3 Constable's Office share the following video and fine print of the new law on September 1:
Using your phone or handheld devices while driving in any way within a school zone is still illegal.
Texting while driving can be as dangerous and deadly as driving while intoxicated.
Drive now, text and talk later. If you must make a phone call, pull over. Otherwise, please wait until you reach your destination to use the phone.