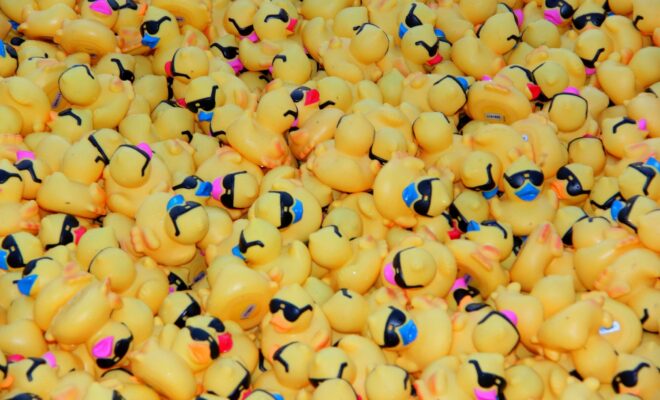 entertainment
The Ducks are Back for the 15th Annual Duck Race
By |
CONROE, TX – This is the 15th year for the Annual Duck Race benefiting Community Assistance Center (CAC). The event returns to Big Rivers Waterpark & Adventures on Saturday, September 24, 2022, with the ducks heading down the lazy river at 10:00 am. Each $5 donation to adopt a duck makes a difference in providing resources and basic needs assistance to struggling individuals and families right here in Montgomery County.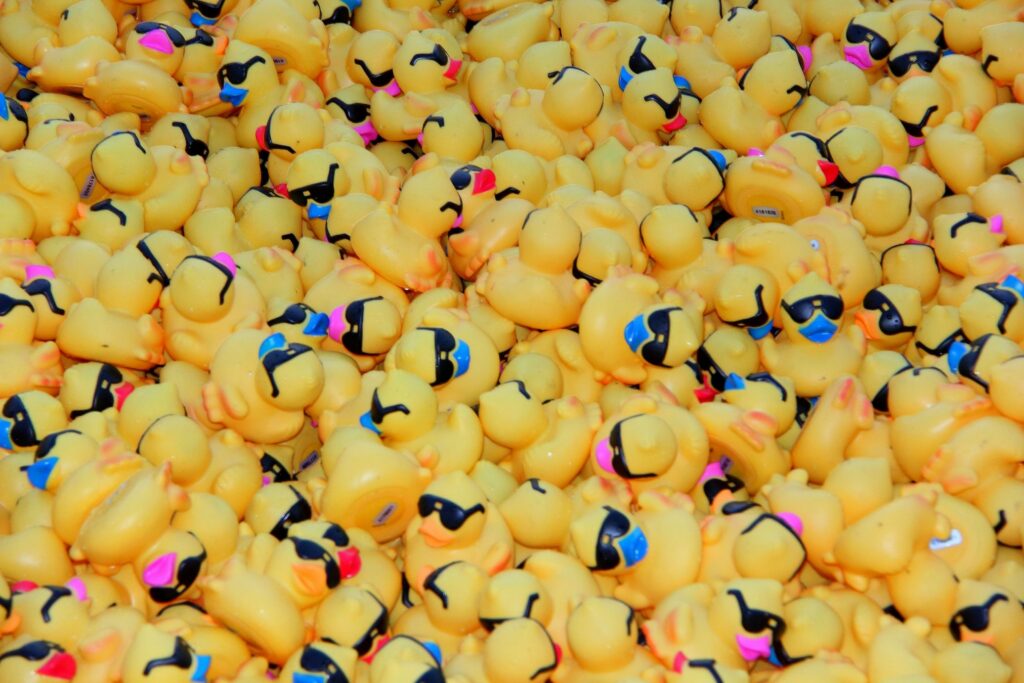 CAC has set a new goal to launch 10,000 rubber ducks into the lazy river on event day where the rubber ducks will splash and bob their way to the finish line with one lucky adoptive duck parent winning the Grand Prize of $2,500.00 in cash, sponsored by Guaranty Bank & Trust.
Other amazing prizes include the second place of $1,000.00 in cash sponsored Texas First Bank, an Apple series 7 watch & AirPods Pro bundle, a Family 4 Pack Season Pass to Big Rivers Waterpark & Adventures through the 2023 season, and more!
Families and individuals of all ages can enjoy a splashin' great time with swimming, activities and of course – the DUCK RACE with the purchase of park entrance tickets or you may watch the race on Facebook Live! Participants do not have to be present to win.
Proceeds from this fun-filled, "quacktacular" special event will support CAC programs which provide immediate basic needs services and financial assistance with rent and mortgage, utilities, food, clothing, emergency shelter vouchers, prescriptions, back to school assistance, transportation vouchers, education, and disaster recovery. CAC has served residents of Montgomery County for over 41 years, promoting long term solutions and stability for our Montgomery County neighbors experiencing financial hardships.
CAC is thrilled to have the generous support from our event sponsors including Presenting Sponsor, Big Rivers Waterpark & Adventures and CAC's Community In Action Annual Sponsors which include: Burns & McDonnell, Entergy Texas, Friends of CAC, Linde, McOmber Ranch, The Tripathy Family, Waste Connections, Wiesner Buick GMC Hyundai, Woodforest National Bank, and Zters Site Services.
Mighty Duck Sponsors- James & Janet Stilwell and John & Debbie Templet; Quacker Back Sponsors- Braintek, Buckalew Chevrolet, Consolidated Communications, The Historic Hill House & Farm, and Questco; Prize sponsors- Guaranty Bank & Trust and Texas First Bank; Lucky Duck
Sponsors- 5 Point Credit Union, Baird Foundation Repair, Kendall & Michael Schmidt, MD Anderson Cancer Center, and Vertiex Community Bank; Friends of the Flock Sponsors- Claire Lindsay PLLC, McKenzie's Barbeque & Burgers, Mike & Julie Medved, and ShelfGenie of Greater Houston. Underwriting sponsors include Image 47 Studios, Silver Rock Productions, and Taylorized PR.
"We are thrilled to bring back the ducks for Community Assistance Center's 15th Annual Duck Race," says Jennifer Huffine, President and CEO of CAC. "The Duck Race is a fun and unique way to support our neighbors in need and we are so grateful to our community for their continued support. There is no other event like this in our county for kids and adults alike to have a great time while giving back to the community."
Through times of uncertainty, CAC remained constant as a beacon of hope in the community. In Montgomery County, roughly 8% of county residents are below the Federal Poverty Level with another 28% of residents identified as Asset Limited, Income Constrained, Employed (ALICE) meaning families have income above the Federal Poverty Level, but not high enough to afford basic household necessities. Last year, CAC served over 22,500 Montgomery County residents, with 1,157 families seeking services with the agency for the very first time who had never needed assistance before to make ends meet.
"CAC continues to make a difference in the lives of the people we serve each day, and we are grateful to be here for our community," says Huffine.
You too can make a difference right here in our community! Adopt a Duck. Help Your Neighbors in Need. Sponsorships are still available and for more information on sponsorship opportunities, please contact Courtney Frost at courtney@cac-mctx.org. Opportunities to adopt ducks are available on online by visiting www.duckrace.com/moco.


Community Assistance Center is a non-profit, social service agency providing resources to meet basic needs and improve quality of life for our neighbors in Montgomery County. CAC provides case management and assistance services such as food, clothing, emergency shelter, rental and mortgage assistance, utilities, and education to promote self-sufficiency. During its last fiscal year, CAC provided services to over 22,500 residents of Montgomery County through its various programs and services.