Art & Culture
The Pavilion Hosts Music Merit Badge Scout Day Event
By |
THE WOODLANDS, TX – On Friday, June 7, local Boy Scouts and Girl Scouts attended Scout Day at The Cynthia Woods Mitchell Pavilion to earn their Music Merit Badge before the Texas Music Festival Orchestra took the Main Stage. With a record-breaking 120 scouts in attendance, this year's event, which reflects The Pavilion's commitment to education, was a resounding success.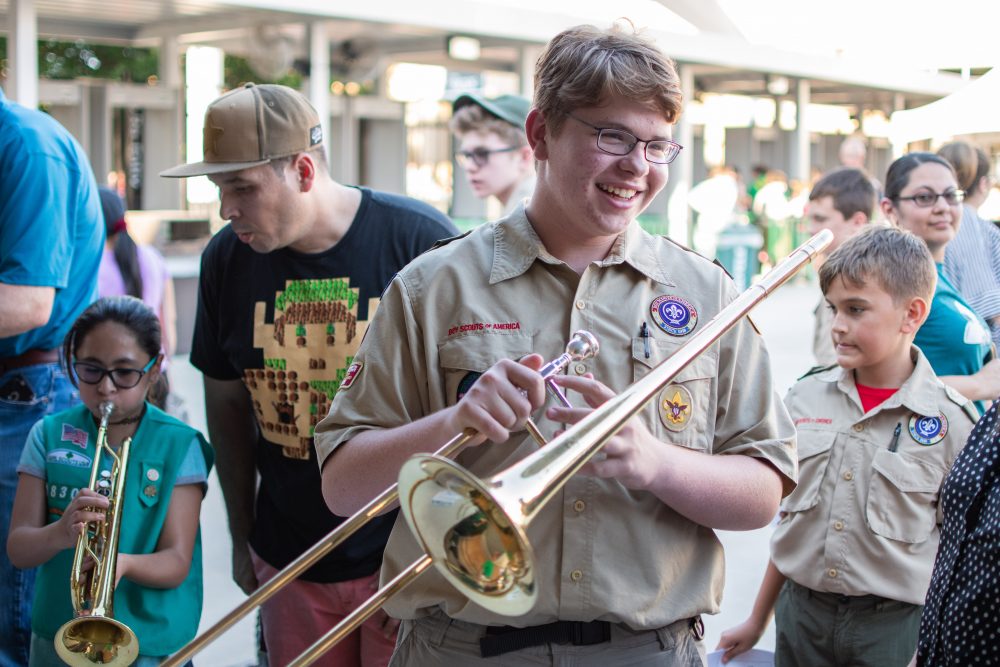 Scout Day was designed to provide an opportunity for scouts to earn their badge through attending a live concert and participating in fun, interactive activities that satisfy badge requirements. Stations included making an instrument, learning about the history of music and participating in a musical performance.
The Pavilion will host another Scout Day Thursday, July 25, before The United States Army Field Band and Soldier's Chorus performance. The event will begin at 6:00 p.m. in the North Plaza. Scout Day is provided at no cost, but all scouts must pre-register online in order to participate. Registration is available online at www.woodlandscenter.org/scoutday. For more information about The Cynthia Woods Mitchell Pavilion, visit www.woodlandscenter.org.