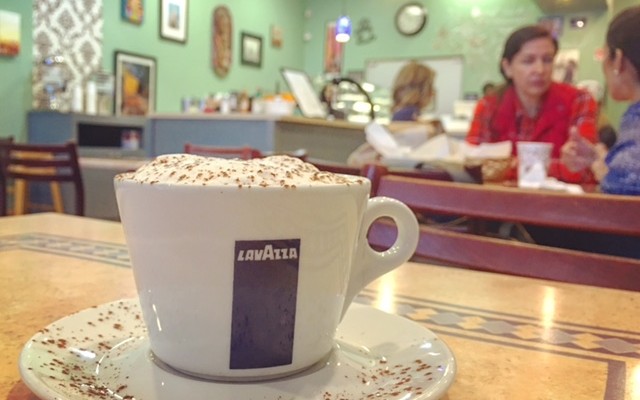 Food & Drink
The Woodlands Gourmet Bakery & Cafe
By |
Love Paris, fresh pastries, and a hot cappuccino? We've found just the place – without the wait or pricey air ticket.
If you take a drive down Woodlands Parkway, almost to 2978, on the right-hand side you will meet a small shopping strip that is home to The Woodlands Gourmet Bakery & Cafe. As you enter the front glass door, you're greeted with the smell of fresh coffee and pastries which they are very known and loved for.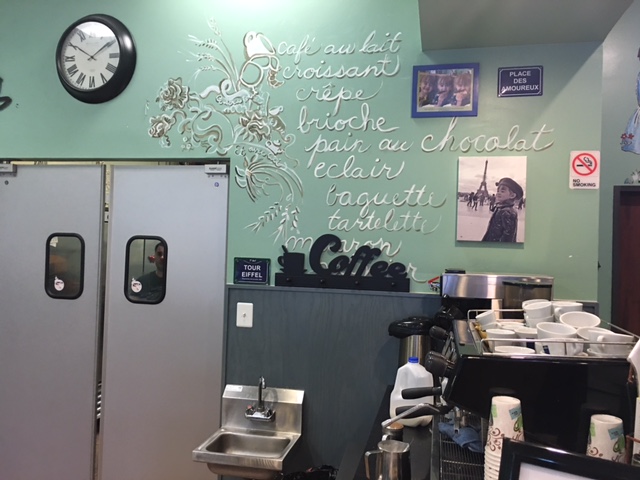 It's not a large place, but is comfortably filled with small tables of small groups and couples talking quietly over breakfast and coffee. The owner himself, Ifel Costa, usually works right behind the counter, takes your order, and even works the espresso bar. They have an extensive menu, but just on Saturdays they sell freshly baked baguettes on a first come first serve basis (they sell out QUICK!).
Insider Tip: Call or stop by a day ahead to reserve and purchase your baguette! That way, you won't be disappointed by the rows of empty baskets after the Saturday morning rush.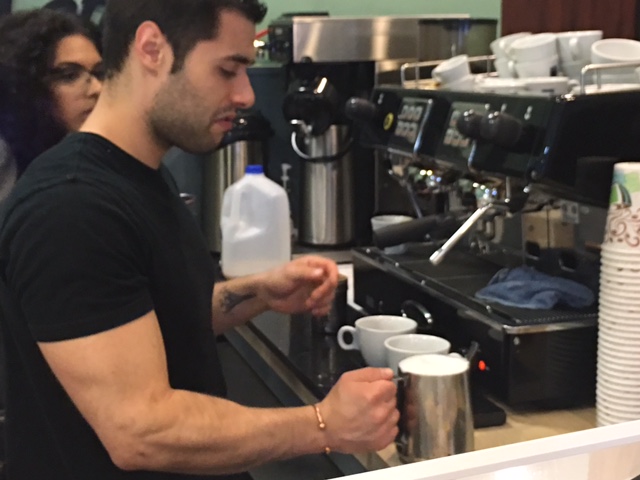 I've been told the almond croissants are also amazing, but I was there for coffee – caffeine is crucial to start my mornings! I asked for a cappuccino, made only with the "best" ingredients selected by Ifel, but my friend Melissa Williams, local fashion blogger of Style Revival, ordered an omelette that she had looking forward to all week.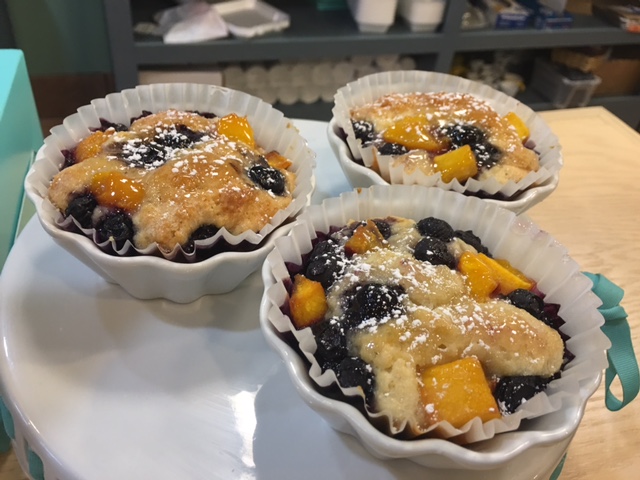 Quality is extremely important to the local Parisian bakery and it definitely showed during my first visit. Before relocating to The Woodlands, Ifel lived and was trained professionally as a chef in Paris. His high standards for raw ingredients – particularly flour, "the essence of bread and life", is key to the freshness and flavor of the breads, delicious tarts and other delectables lined up in the case …yes, and that I drooled over the as I waited for my cappuccino.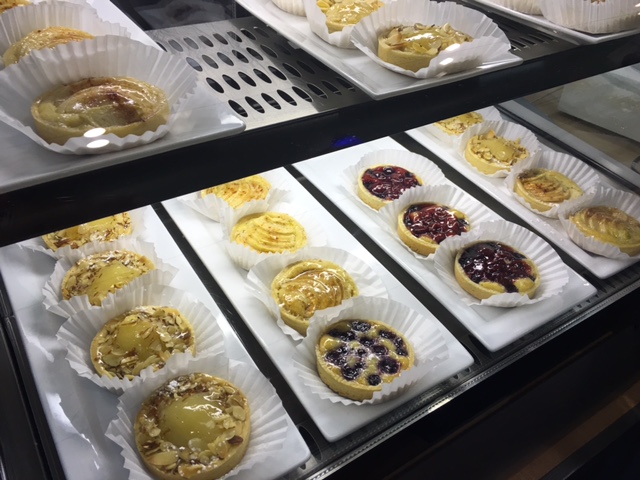 Behold! Our breakfast!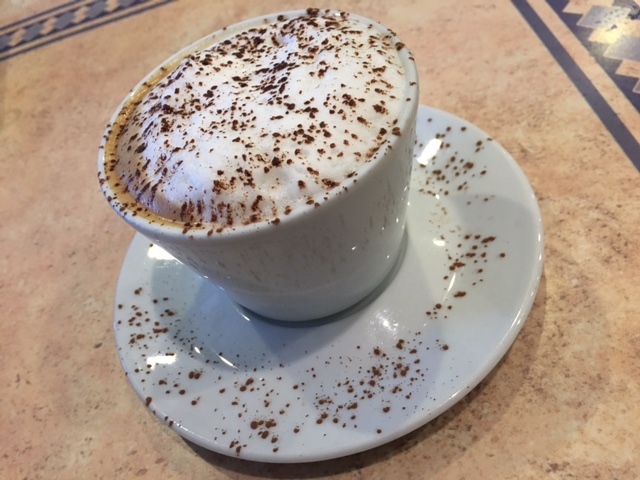 My cappuccino was absolutely one of the best ones I've had. As a retired barista and avid coffee lover, believe me I know a good cappuccino when I taste one.
Thankfully Melissa pardoned my "wandering fork" and was gracious to let me have a few bites.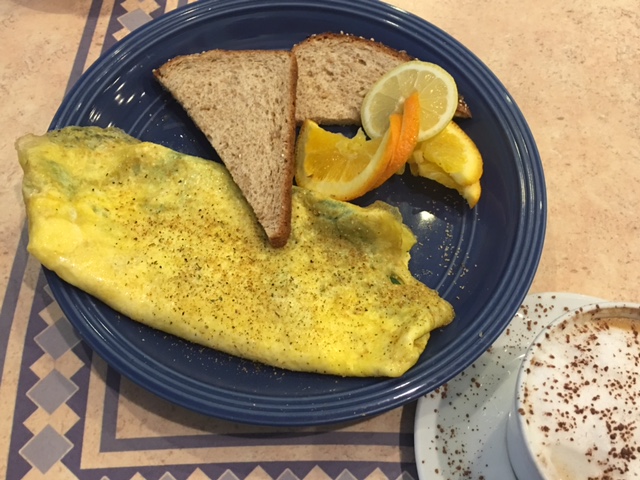 …and I'm SO glad she did! Seriously, you NEED to taste their omelettes! The dishes are served hot and the cheese – OMG the CHEESE – is out-of-this-world good. You just need run over and try it for yourself – you'll thank me. I'll agree with locals and fans of the bakery – their dishes and baked goods taste like you were actually there, enjoying breakfast in Paris (or even better!).
During our entire visit, the staff was very polite, quick to make our orders, and created an atmosphere that was perfect to share a couple hours and conversations with my good friend Melissa. Learn more about Melissa by visiting her fashion blog at StyleRevival.co
So if you want to have fabulous breakfast or a cappuccino with a friend, I would definitely recommend trying The Woodlands Gourmet Bakery and Cafe.
Learn more about The Woodlands Gourmet Bakery and Cafe at www.thewoodlandsgourmetbakery.com
Have you been to the bakery? What pastries, dishes and drinks have you tried? Share your favorites with us in the comments below!

Do you have a favorite spot in or around The Woodlands? Be sure to mention and/or tag @HelloWoodlands on Facebook, Twitter or Instagram or email us at info@hellowoodlands.com with your stories, photos, and thoughts of where the Hello Woodlands team should visit next!