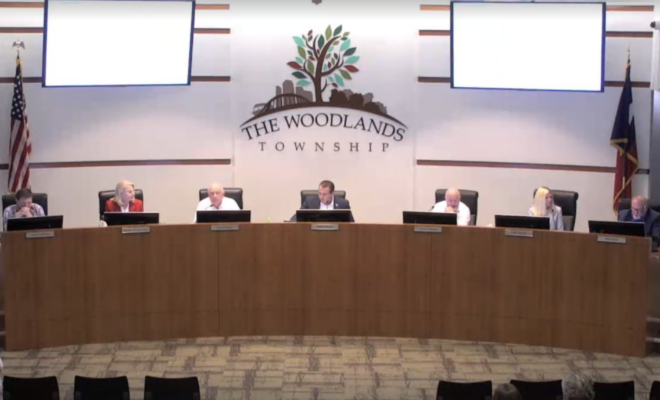 News
The Woodlands Township Board holds meeting July 22, 2021
By |
THE WOODLANDS, TX – The Woodlands Township Board of Directors held its regular meeting on Thursday, July 22, 2021 at The Woodlands Township Town Hall, 2801 Technology Forest Boulevard in The Woodlands, Texas.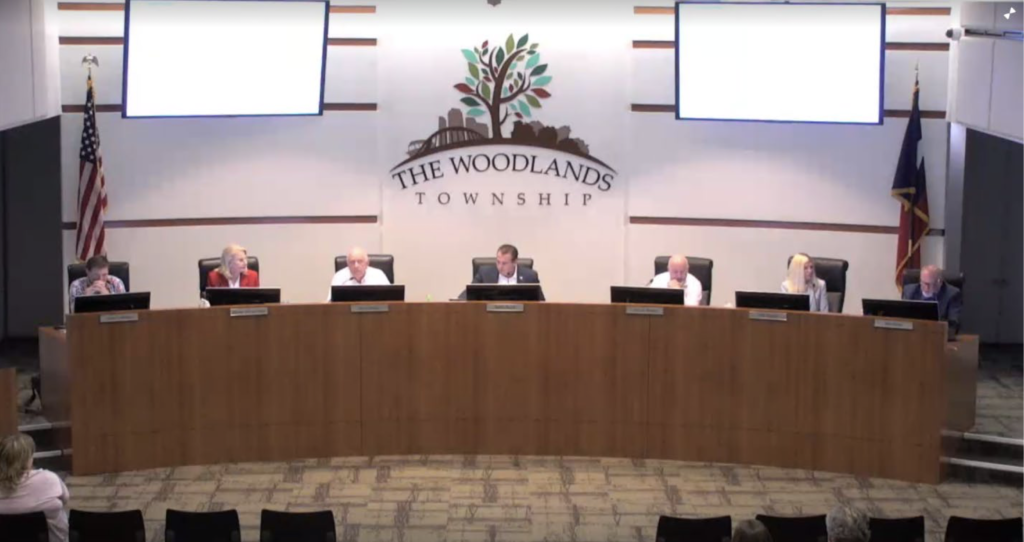 The Board of Directors took the following actions on the Consent Agenda:
Received Administrative Reports from Township departments.
Approved Utility Easements for Harris-Montgomery Counties Municipal Utility District No. 386 (MUD 386) and Harris County Municipal Utility District No. 387 (MUD 387).
Approved annual computer replacement purchases.
Approved a renewal and annual software payment for Microsoft Enterprise Licensing.
Approved an Interlocal Agreement between the Lone Star College System and The Woodlands Township for Emergency Training Center facilities use.
The Board of Directors discussed the following matters on the Regular Agenda:
Accepted a report on Incorporation Planning Study matters. View the presentation.
Accepted an update from Harris County regarding traffic flow/traffic management in the Creekside Green/Kuykendahl area.
Received a quarterly update from the Development Standards Committee.
Accepted an update from the One Water Task Force.
Received a recap of 4th of July festivities in The Woodlands. View the presentation. View the video.
No action taken on a proposal regarding e-bikes on the Township pathways. View the presentation.
Accepted an update regarding the Township's improved bond rating and the Unlimited Tax Refunding Bonds, Series 2021. View the presentation.
Approved a lease line with Consolidated Communications.
Please stay connected to The Woodlands Township through many communications channels. Learn more and sign up at www.thewoodlandstownship-tx.gov/stayinformed. Follow the Township's official Facebook page at https://www.facebook.com/thewoodlandstownship.  
For more information on The Woodlands Township, or to view the meeting in its entirety, please visit www.thewoodlandstownship-tx.gov, or call 281-210-3800.