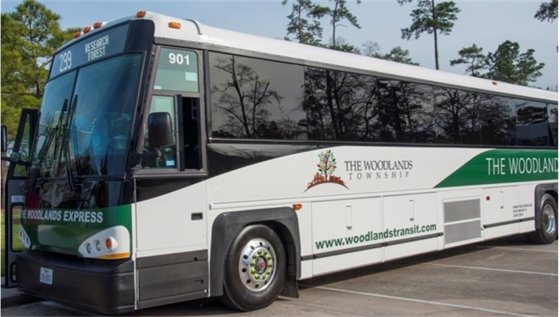 Photo Credit: The Woodlands Township
News
The Woodlands Township COVID-19 Update – June 1
By |
The Woodlands Township shared the following COVID-19 updates on Monday, June 1, 2020.
Township News
Township summer programs now available
Summer is quickly approaching and The Woodlands Township is pleased to re-open a number of summer programs for the community to enjoy. Given the unprecedented situation surrounding COVID-19, summer programs have been adjusted to better serve the community in a safer manner.
To learn more about summer camps, swimming lessons, adult programs, sports leagues and more, please see the Summer 2020 Action Guide online at www.thewoodlandstownship-tx.gov/actionguide. Registration for summer programs is available now!
For a list of open and closed facilities in The Woodlands Township, please visit https://www.thewoodlandstownship-tx.gov/1495/Re-opening-of-The-Woodlands.
Township Board of Directors to Meet Tomorrow via Videoconference
The Woodlands Township Board of Directors will hold a Special Board Meeting via videoconference on Tuesday, June 2, 2020, with a scheduled time to begin at noon Central Daylight Time. The meeting can be viewed online at https://www.thewoodlandstownship-tx.gov/778/Meeting-Videos.
During the June 2, 2020, videoconference Board meeting, members of the public may provide public comment by calling 346-248-7799 or 877-853-5247 (toll-free), then enter ID 873 7252 0882 # . Calls will be taken in the order the calls are received and only during the "public comment" agenda item. This phone number is active only for the June 2, 2020 Board meeting. New phone numbers will be issued for each future meeting during the public health pandemic emergency.
Sawdust Park and Ride Facility Resumes Partial Service
Effective today, Monday, June 1, 2020, The Woodlands Township has begun partial service for The Woodlands Express from the Sawdust Park and Ride location.
Reduced service from the Research Forest Park and Ride will continue.
Sterling Ridge Park & Ride location will remain temporarily closed.
Future announcements will be made if additional schedule adjustments are implemented.
Even though reduced, service from Sawdust will include Downtown Houston, the Texas Medical Center, and Greenway Plaza locations. Please view the revised schedule.
The midday run back from Texas Medical Center and Downtown to the Sawdust Park and Ride will remain in place.
Riders are encouraged to download and use the mobile ticketing app. More information can be found here: https://www.thewoodlandstownship-tx.gov/1453/Mobile-Ticketing
All passengers are highly encouraged to wear masks. All drivers will be wearing face masks while on duty.
All buses are being limited to 50% occupancy with spare buses available to ensure plenty of capacity for all passengers for all runs. Other social distancing and enhanced disinfection protocols are also in place. Please visit our Twitter page at https://twitter.com/TownshipTransit for the latest service updates. For schedules, route maps and ticketing information visit www.woodlandstransit.com or call (281) 210-3800 and ask for the Transportation Department.
Did You Know?
Donations of gently used items such as clothing and household wares are crucial to charitable organizations. However, when they receive items too worn or soiled for reuse, they have to pay additional dumping fees to dispose of these items. Remember to always donate items in good condition to charitable organizations and textile recycle overly-worn items through the free curbside Simple Recycling program. For a list of local organizations accepting donations, please review this guide and visit Simple Recycling to order bags and get started with the Simple Recycling textile program.
County News
Montgomery County COVID-19 Case Count
Montgomery County Public Health District, in conjunction with Montgomery County Office of Homeland Security and Emergency Management, can confirm the number of ACTIVE cases of COVID-19 has decreased to 456 today. That number includes 29 hospitalizations. 484 people have fully recovered. The number of total positive cases has increased 12 since Friday to 966.
You can view the list of case-by-case updates on the MCPHD website here: https://mcphd-tx.org/coronavirus-covid-19/confirmed-cases/. You can refer to the dashboard here: https://coronavirus-response-moco.hub.arcgis.com/.
The MCHD/MCPHD COVID-19 Call Center is open for residents needing COVID-19 testing through our voucher program, or for general questions, Monday-Friday 8:00am-4:30pm.
Harris County COVID-19 Case Count
Harris County Public Health (HCPH) publishes their daily case count, combined with the City of Houston's daily case count, here: https://tinyurl.com/tzymvk5. Cases by zip code in Harris County can be found by clicking on areas of the map.

The Village of Creekside Park is located in two zip codes: 77375 and 77389 and these also include Magnolia, Augusta Pines/Auburn Lakes/West Rayford Road in northwest Harris County. Today, Harris County is reporting zip code 77375 has 90 confirmed positive cases with 37 active cases and 77389 has 53 confirmed positive cases with 15 active cases.
Township's Coronavirus page
The Woodlands Township's special COVID-19 information page can be found at www.thewoodlandstownship-tx.gov/covid19. This page features Montgomery and Harris county Hubs, community resources and updated COVID-19 news from the Federal Government and the CDC. This page also includes the latest news from The Township, updates from partner agencies, social distancing strategies, important links, frequently asked questions, live Twitter feeds and more.
View the full June 1 update at https://www.thewoodlandstownship-tx.gov/civicalerts.aspx?AID=3082
Source: The Woodlands Township