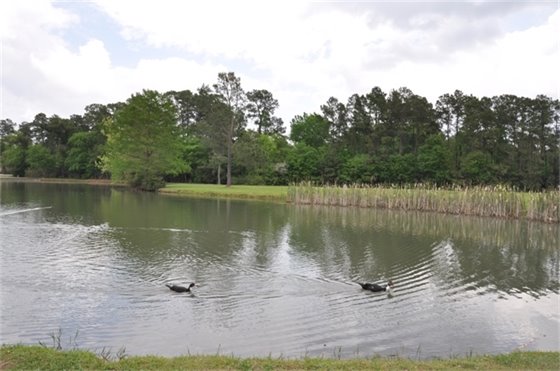 Photo provided by The Woodlands Township
News
The Woodlands Township COVID-19 Updates May 5
By |
The Woodlands Township shared the following COVID-19 Updates on Tuesday, May 5.
Township News
Township Amenities Re-Open with Limitations
Pursuant to Gov. Greg Abbott's plan for the re-opening of Texas, the Township has re-opened certain amenities and recreational areas and will continue to do so.
Riva Row Boat House will open Wednesday, May 6, 2020 with rentals of kayaks and swan boats. Special safety precautions have been put in place and will be available beginning tomorrow. To make a reservation, call 281-210-3965.
Other Township parks are open with limitations: Lake Woodlands and Lake Paloma are open, pathways and trails are open, tennis courts are open with modifications, park restrooms are open and community gardens are open with restricted access. Other amenities that are open include: skate spots, the archery range, kayak launches, BMX areas, bocce, horseshoe pits, pavilions, benches, BBQ pits, disc golf at Terramont Park and running/walking tracks.
The Township encourages residents to continue to observe safe social distancing and hygiene practices. Wear a face covering whenever possible, wash your hands frequently and use hand sanitizer when out, avoid touching your face and observe a 6-foot distance from anyone who is not a member of your household.
Facilities and amenities that remain closed through Phase One include: large parks (sports complexes, Rob Fleming Park, Town Green Park), playgrounds, basketball courts, dog parks, volleyball courts, Bear Branch Skate Park, pools, spraygrounds, recreation centers, facility reservations, Lakes Edge Boat House and Texas TreeVentures.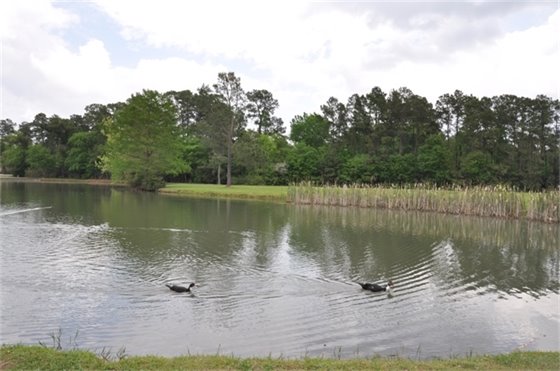 The Woodlands Express is running, with special precautions.
The Woodlands Express Park and Ride is currently operating nine morning runs and nine evening runs from the Research Forest Park and Ride to Downtown, The Texas Medical Center (including the VA Hospital) and Greenway Plaza. All buses are being limited to 50 percent occupancy with spare buses available to ensure plenty of capacity for all passengers for all runs. Other social distancing and enhanced disinfection protocols are also in place. Please visit our Twitter page at https://twitter.com/TownshipTransit for the latest service updates. For schedules, route maps and ticketing information visit www.woodlandstransit.com or call (281) 210-3800 and ask for the Transportation Department.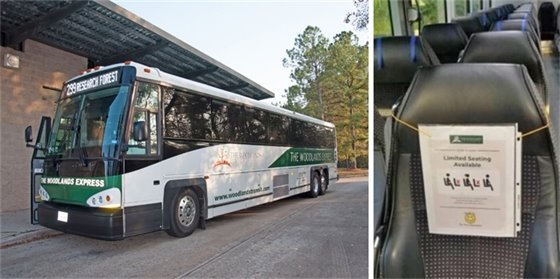 Did You Know?
There are more than 220 miles of pathways that run throughout The Woodlands for all residents to enjoy the serene beauty of our unique community. These pathways are ideal for getting exercise and relaxation, especially during the unique times being faced today.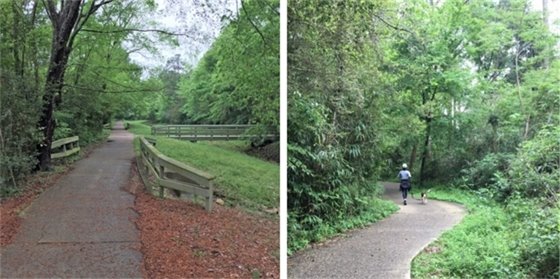 County News
Montgomery County COVID-19 Case Count
Montgomery County Public Health District, in conjunction with Montgomery County Office of Homeland Security and Emergency Management, confirms there are now 446 ACTIVE cases of COVID-19. That number includes 54 hospitalizations. 201 people have fully recovered! The number of total positive cases has increased 22 since yesterday to 662.
Details on individual cases can be found here: https://mcphd-tx.org/coronavirus-covid-19/confirmed-cases/ .
Montgomery County Office of Emergency Management updates a dashboard for the cases here: https://coronavirus-response-moco.hub.arcgis.com/ .
Montgomery County will have a mobile COVID-19 Testing Site May 10, 2020 from 9 a.m. to 6 p.m. Tests will be conducted by appointment only at 9333 Airport Rd. Conroe, TX 77303. To register for an appointment visit www.txcovidtest.org or call 512-883-2400. See informational flyer below.
Harris County COVID-19 Case Count
As of May 5, 2020 (4 p.m.), Harris County Public Health (HCPH) has 3,066 positive cases (1,207 active cases). HCPH is also confirming that 1,794 of its patients have recovered. There have been 65 total deaths of COVID-19 in Harris County. None of these numbers include the City of Houston. A full description of the numbers can be found here: https://tinyurl.com/tzymvk5

Cases by zip code in Harris County can be found here by clicking on areas of the map.

The Village of Creekside Park is located in two zip codes: 77375 and 77389 and these also include Magnolia, Augusta Pines/Auburn Lakes/West Rayford Road in northwest Harris County. Today, Harris County is reporting zip code 77375 has 52 cases and 77389 has 37 cases.
Harris County Simplified COVID-19 Assessment Tool for Testing
Harris County Public Health (HCPH) has revamped its COVID-19 online self-assessment tool to streamline the COVID-19 testing process. The online tool can be found at: www.readyharris.org or www.hcphtx.org (or https://covidcheck.hctx.net). Learn more about the assessment tool here.
Current Status of Hospital Availability
Residents in The Woodlands can take comfort in the fact that hospitals in The Woodlands and Southeast Texas region are prepared to handle the COVID-19 pandemic.
This is evidenced in data summarized by the Southeast Texas Regional Advisory Council (SETRAC) which provides medical leadership in our region regarding the care of trauma and acute care patients. SETRAC is keeping daily count of hospital bed availability, ventilator usage and other key factors within the Southeast Texas area.
As reflected in SETRAC data, Houston Methodist The Woodlands, Memorial Hermann The Woodlands and St. Luke's The Woodlands have more than adequate capacity to handle an increase in COVID-19 cases.
Hospital data from the 25-county SETRAC region is available for the following categories:
Daily Admissions
General Bed Usage
ICU Usage
Ventilator Usage
COVID Related Census
Viewers can review these numbers regionally or at the county level.
View today's update from Governor Greg Abbott here.
Read the full update at https://www.thewoodlandstownship-tx.gov/civicalerts.aspx?AID=3044
Source: The Woodlands Township