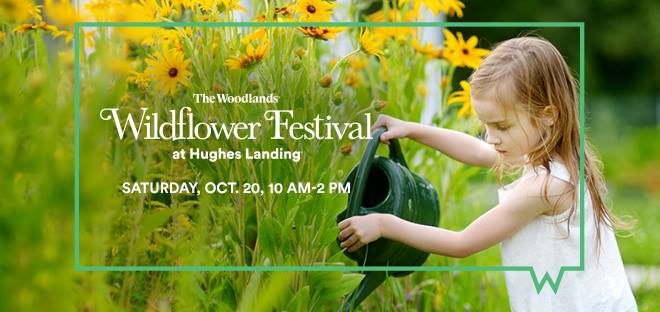 Events
The Woodlands Wildflower Festival in Hughes Landing
By |
THE WOODLANDS, TX – The Howard Hughes Corporation will host its 31st annual  The Woodlands®  Wildflower Festival Art Contest on Saturday, October 20 from 10 a.m. to 2 p.m. at Hughes Landing® on Lake Woodlands. The Woodlands Township is a participating sponsor.
This free, family-oriented event features approximately 70,000 wildflower seed packets in many nearly 25  varieties that are distributed free to the community by generous seed sponsors, exhibits related to gardening and native plants, carnival games, a rock wall, entertainment and interactive music including a drum band. The lovable mascot of The Woodlands, Puffy Pine Cone®, along with mascot friends including Bridgeland Bill will make special guest appearances from 11 a.m. to 12 p.m. at the Festival. Bridgeland® is a development of The Howard Hughes Corporation.
The official poster and recycled bag will be on sale with proceeds benefiting The Woodlands Lions Club.
Hughes Landing, a dynamic mixed-use development on Lake Woodlands, is one of Houston's premier mixed-use urban centers. For more information, visit www.thewoodlands.com and follow on Facebook, Twitter, Instagram and LinkedIn.