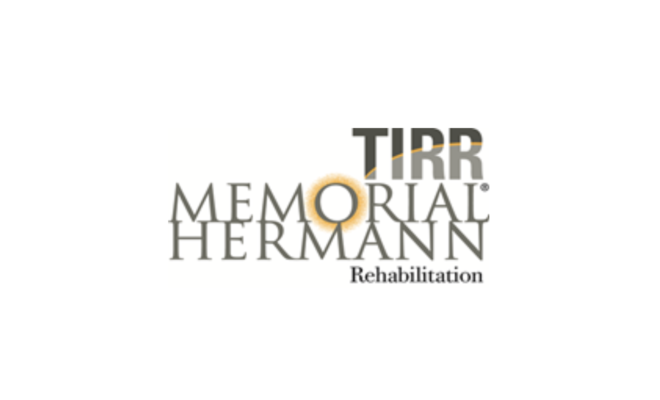 Health
TIRR Memorial Hermann designated as National Rehabilitation Innovation Center
By |
TIRR Memorial Hermann is honored to be designated as a national rehabilitation innovation center as a result of legislation passed by Congress and signed into law by President Joe Biden on Jan. 5, 2023.
The Dr. Joanne Smith Memorial Rehabilitation Innovation Centers Act of 2022 recognizes a leading class of pioneering rehabilitation research facilities across the country, including TIRR Memorial Hermann, which set the standard for ongoing study and patient care. Most importantly, the act ensures industry best practices and cutting-edge research are disseminated broadly to enable maximum patient outcomes.
"From the earliest foundational days providing rehabilitation to individuals affected by polio, TIRR Memorial Hermann has been known for embracing innovation within our clinical, education, research and advocacy efforts. We join our colleague institutions in gratitude to all in Congress for this national designation and with reflection on the responsibility this brings," said TIRR Memorial Hermann Senior Vice President and Chief Executive Officer Rhonda Abbott. "We will continue furthering the field as we create hope for the most complex patients, teach future clinicians, redefine medical rehabilitation science, translate the implementation of best practices into standard of care interventions and disseminate proven clinical pathways across the country and globally."
There are more than 1,100 Medicare-certified inpatient rehabilitation facilities across the United States, but only a limited number of rehabilitation institutions play a role in driving the future of rehabilitation care and medicine, and in turn, patient recovery.
The act, which was over a decade in the making, legally defines institutions that conduct specified federal research and training programs for traumatic brain injury or spinal cord injury and which serve at least a certain number of Medicare patients. It also directs the U.S. Department of Health and Human Services to disseminate best practices and lessons from these facilities through the completion of a study designed to shape the future of post-acute care.
"This is exciting news for many patients who need tailored, state-of-the-art rehabilitation to resume a fulfilling life. This bipartisan legislative achievement is driven in large part by the ongoing excellence of TIRR Memorial Hermann, recognized worldwide as a leader in research and treatment for patients with the most challenging, complex conditions," said Rep. Kevin Brady of The Woodlands, who played a significant role in ushering this bill toward passage. "I have seen their work up close, and it is beyond amazing. Now, with the opportunity to be designated a national rehabilitation innovation center, TIRR can propel rehabilitation medicine far into the future, providing hope for generations to come."
The act is named after the late Dr. Joanne Smith, who was the president and chief executive officer of the Shirley Ryan AbilityLab in Chicago, the only rehabilitation hospital in the nation ranked higher than TIRR since 1991. The legislation was authored by Sen. Richard Durbin (D-Ill.) and Sen. Bill Cassidy, MD (R-La.). Co-sponsors include Sen. Mitch McConnell (R-Ky.) and Sen. Mark Kelly (D-Ariz.). Rep. Lizzie Fletcher (D-Texas) and Rep. Dan Crenshaw (R-Texas) were also instrumental in advancing this legislation.
Memorial Hermann Health System operates eight TIRR Memorial Hermann facilities across the Greater Houston area, in addition to facilities which are part of the Memorial Hermann Rehabilitation Network. TIRR Memorial Hermann Hospital is the best rehabilitation hospital in Texas and among the best in the nation, according to the U.S. News & World Report's Best Hospital rankings for 2022-2023. The rehabilitation hospital's ranking marks its 31st consecutive year among the magazine's Best Hospital rankings.
Source: Memorial Hermann