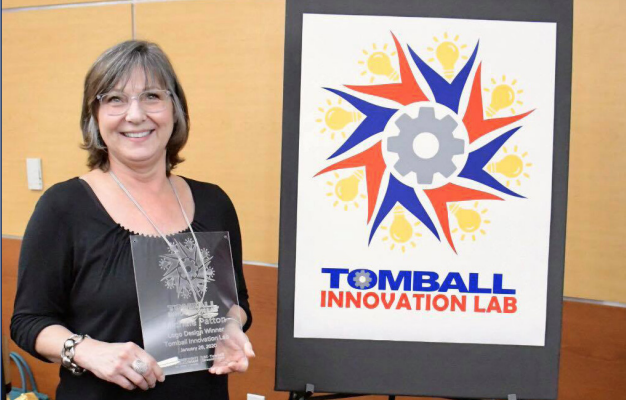 Art & Culture
Tomball Innovation Lab Announces Logo Design Winner
By |
TOMBALL, TX – Tomball Innovation Lab (TIL) has announced Michele Patton, Executive Assistant to Tomball ISD's Chief Financial Officer, as the winner of its logo design contest. The logo was unveiled at the lab's grand opening celebration January 28, 2020.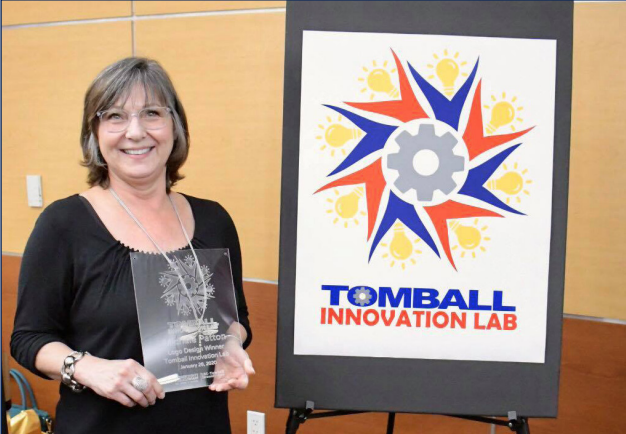 On September 6, 2019, TIL issued a call for logo designs, open to all Tomball residents, for its new facility located inside the Lone Star College (LSC)-Tomball Community Library. All ages were welcome to submit artwork for a logo that embraced the lab's goal of being "Your Destination for Innovation Experience." Submissions were accepted September 8 through November 8, 2019.
TIL officially opened to the public January 28. The new lab allows local inventors, artists, entrepreneurs, and other creatives to design and produce a wide range of projects. The initial lab equipment includes a laser cutter, 3D printer, sewing machines, sublimation printer, virtual reality equipment, and various other advanced technology resources such as robotics and coding tools. TIL offers free access to these tools in addition to orientation classes.
The lab was developed through a partnership with the Harris County Public Library, LSC-Tomball, Harris County Precinct 4, the Greater Tomball Area Chamber of Commerce, Tomball Economic Development Corporation, Tomball ISD, and HCA-Houston Healthcare Tomball, with the City of Tomball joining later as partners to bring the lab to fruition.
TIL is located at 30555 Tomball Parkway, Tomball, TX 77375 inside the LSC-Tomball Community Library. For more information, call 281-559-4200 or visit www.hcpl.net/branch/lone-star-college-tomball-community-library.
Sources: Harris County Public Library, LSC-Tomball Community Library