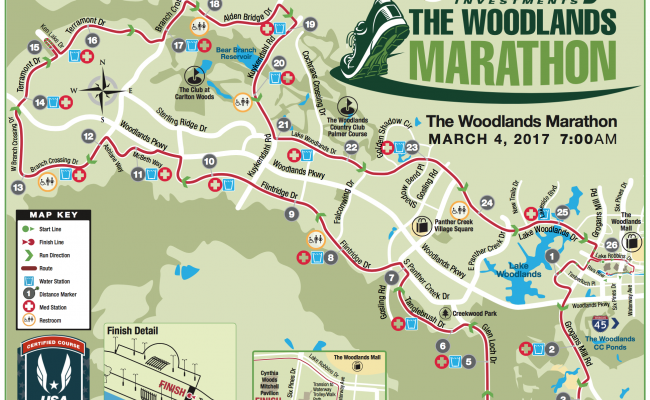 News
Traffic Delays Due To The Woodlands Marathon
By |
The Woodlands Marathon will be held this Saturday, March 4 with the race starting at 7 a.m. The event will first feature a 2K Fun Run and Walk on Friday evening followed by the full marathon, half-marathon, marathon relay and 5K on Saturday.
Race Schedule & Map
Friday, March 3, 2017
Saturday, March 4, 2017
7 am   Marathon
7 am   Half Marathon
7 am   Relay
7:10 am   5K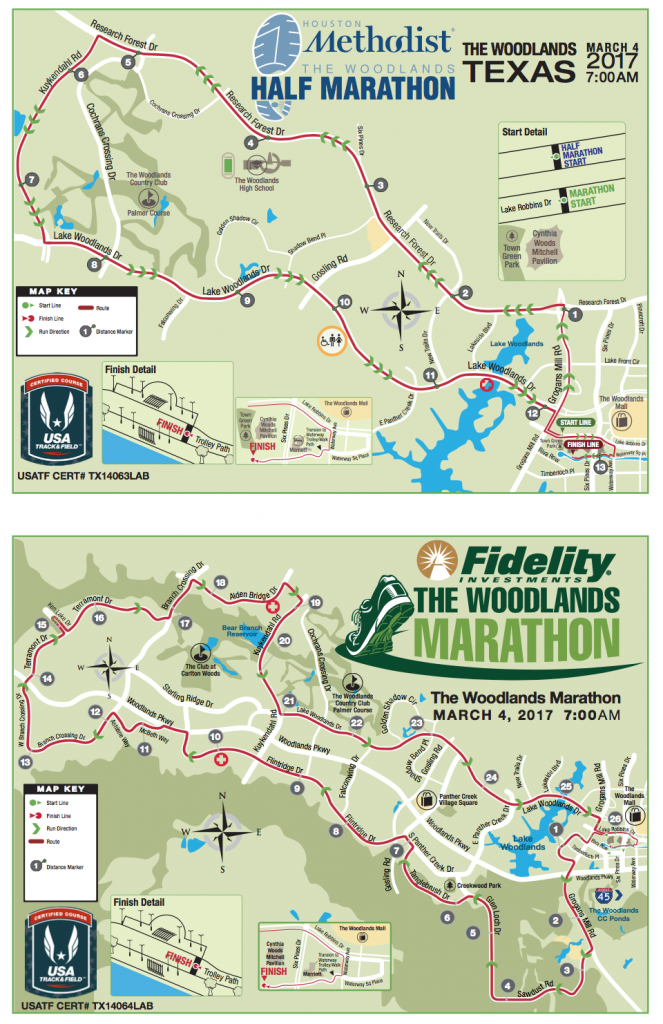 The marathon is one of the largest athletic events in Montgomery County, having nearly 9,000 runners set to participate in this year's event. "The 2017 event has raised over $150,000 and has a $6 million economic impact on The Woodlands community," said event director of The Woodlands Marathon Management Will Fowlkes.
In addition to the economic impact, the race will also bring road closures across the community. According to the marathon's website, residents can "expect 45 minutes to 1 hour delays if you cross into the designated center area into the racecourse." Between 6:30 a.m. and 1:30 p.m., marathon officials recommend only residential traffic. A detailed list of road closures and delays can be found at thewoodlandsmarathon.com/event-details/traffic-guide/.
Recommended Travel Routes
Per The Woodlands Marathon, the following travel routes are OPEN:
Northbound
Kuykendahl 9:30 am-130pm
Woodloch Forest 7am-1130am
FM 2978 7am-130pm
I-45 7am-130pm
Southbound
Branch Crossing 7am-130pm,
Woodloch Forest 7am-1130am
FM 2978 7am-130pm
I-45 7am-130pm.
Westbound
Research Forest Drive 7am-130pm
I-45 7am-130pm
Lake Woodlands Drive (westbound) 7am-130pm
Eastbound
HWY 242 7am-130pm Open
Woodlands Parkway 7am-130pm Open
"Ninety to 95 percent of The Woodlands residents are OK with the events," Fowlkes said. "It's just those residents that do not plan and educate themselves about the route that seem to get frustrated."
The Town Center area on Grogan's Mill Road and Lake Woodlands Drive will be the most affected by the marathon and half-marathon. Vehicles will be routed around those areas, but there will be rolling road openings throughout the race until 1:30 p.m. to ease delays.
Learn more about The Woodlands Marathon and register online at thewoodlandsmarathon.com