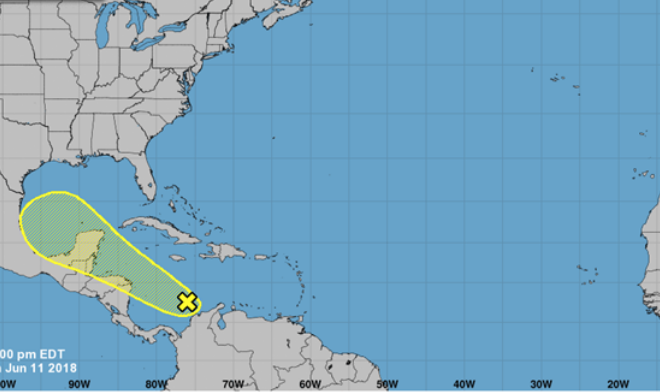 Photo by US National Weather Service Houston-Galveston Texas
News
Tropical Wave in the Gulf could bring much needed Rain
By |
MONTGOMERY COUNTY TX – The National Weather Service is predicting a tropical wave to reach the southwestern Gulf sometime Friday. At this time there is a low (20%) chance of this tropical wave to develop into a tropical storm over the next 5 days.
This weekend's forecast calls for an increase in rain chances. The Upper Texas Coast is experiencing dry conditions to moderate drought, so this tropical wave will bring much needed rainfall. Please remember that this does not eliminate any risk of flooding. If there is too much rainfall in a short period of time, isolated flooding may occur. We also can't ignore the low lying areas and areas prone to flooding, these could be affected by this tropical wave.
It is not certain whether a tropical cyclone will develop, but the Office of Homeland Security and Emergency Management, and its partners will continue to monitor and update on the progress and conditions of this tropical wave.
Take this time to finalize you hurricane preparations and check your emergency supply kit for expired food, batteries or medication. For help and information on preparing for disasters, download our new preparedness app ReadyMCTX to your mobile device. Now is the time to prepare.
To receive emergency alerts to your phone or email from Montgomery County Office of Emergency Management, register at https://www.mc911.org/page/ecd.AlertMCTX. When you are creating your profile, you must check the box next to Share my Smart911 Profile with TX-Montgomery-County-911 to support emergency preparedness.
Stay informed and monitor conditions for Montgomery County and the surrounding area on the Office of Homeland Security and Emergency Management website at www.mctxoem.org.
Source: Montgomery County Office of Homeland Security and Emergency Management