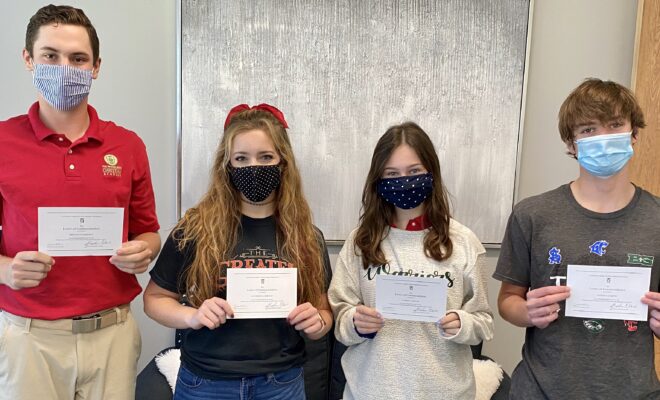 Lifestyle
TWCA Seniors Named National Merit Scholarship Commended Students
By |
THE WOODLANDS, TX – The Woodlands Christian Academy has announced that Catherine Berger, Tucker Carson, Preston Culberson and Aubrey Hollas have been named Commended Students in the 2021 National Merit Scholarship Program.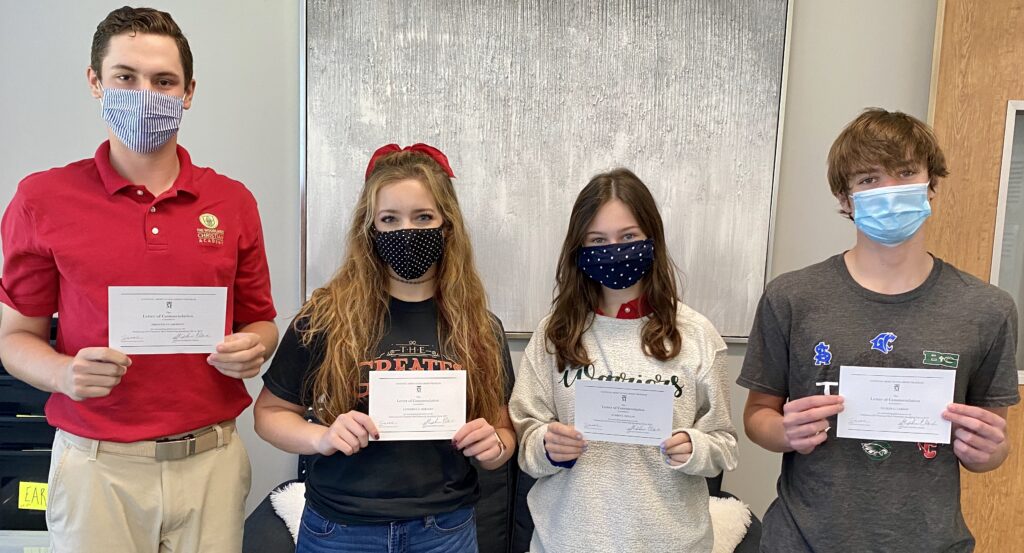 A Letter of Commendation from the school and National Merit Scholarship Corporation (NMSC), which conducts the program, will be presented by the principal, Mr. Stephen Clark, to these scholastically talented seniors.
Commended Students placed among the top 50,000 scorers of more than 1.5 million students who entered the 2021 competition by taking the 2019 Preliminary SAT/National Merit Scholarship Qualifying Test (PSAT/NMSQT®).
When asked how he felt about the students' accomplishments, Clark said, "Woodlands Christian is honored to have four Commended Scholars this year. This was made possible through the support of our staff, effective and challenging instruction, and unwavering academic commitment from the students. We are blessed to honor these recipients."
Woodlands Christian offers a rigorous academic program with college preparation starting in 8th grade and SAT/ACT test prep for 9th-11th grade. One hundred percent of graduating seniors are admitted to four-year colleges or universities.
The Woodlands Christian Academy is a PreK – 12th grade college preparatory school that integrates learning with biblical faith and challenges students to reach their highest potential – spiritually, academically, physically and socially. For more information visit twca.net.