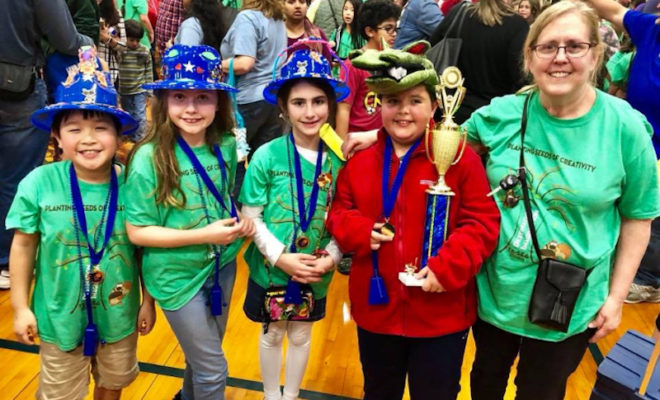 News
TWMS Students win first place in Destination Imagination's Scientific Category
By |
On Saturday, February 17th, The Woodlands Methodist School (TWMS) sent two teams to the Southeast 6 Regional Destination Imagination Tournament. "The DI Eagles" consisted of 6 first and second grade students who performed in the Rising Stars Category. Every participant in Rising Stars received a medal.
"The DI Dogs", an elementary level team made up of students in 3rd through the 5th grade, competed against 11 other teams in the Scientific Category. The team, Joseph Cormier, Sophia Edmondson, Austin Nguyen, and Sarah Synek, earned first place and are advancing to the state tournament in Mansfield, Texas in April. The category consisted of exploring scientific concepts used in amusement park attractions. The team designed, built and presented a story featuring an attraction using scientific concepts.
This is the third year in a row that a TWMS team has won first place in the Elementary Level Scientific category.
"Destination Imagination is an extraordinary opportunity for our students to expand their 'out of the box' thinking. DI uniquely compliments the deep hands on learning already happening at TWMS! I am so proud of our DI teams!" Dr. Ann Snyder, Head of School.
Photo of Elementary Team (from left to right): Austin Nguyen, Sarah Synek, Sophia Edmondson, Joseph Cormier, and Coach Mary Beth Nolan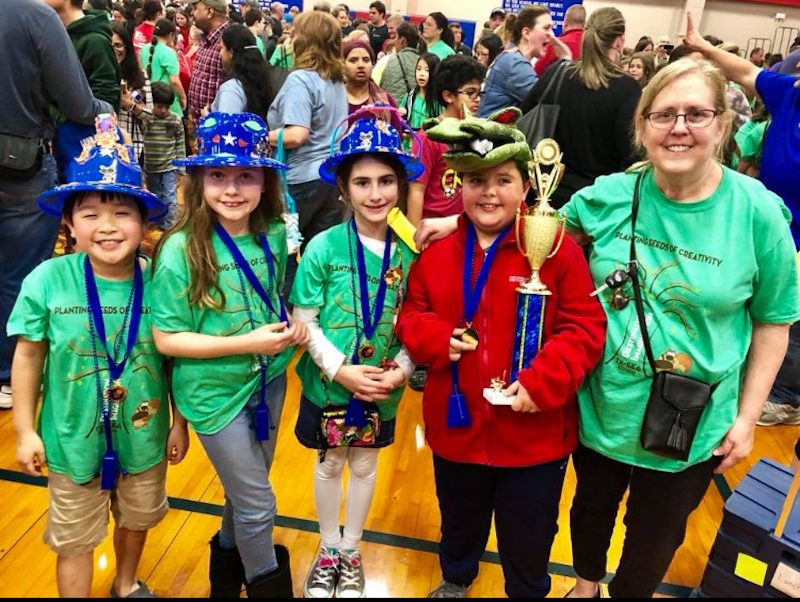 Source: Rebecca Coates, M.S., The Woodlands Methodist School