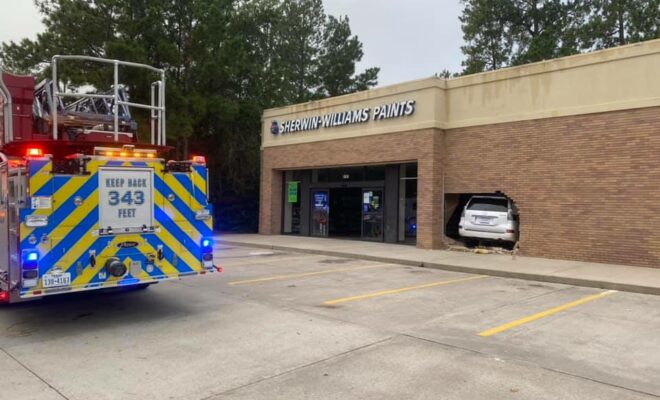 Photo Credit: The Woodlands Fire Department
News
Vehicle crashes into Sherwin-Williams at Alden Bridge Village Center
By |
The Woodlands Fire Department (TWFD) shared the following update on October 22, 2020:
Just after 8am this morning TWFD was dispatched to the Sherwin-Williams Paint store at the Alden Bridge Village Center. A vehicle had lost control and crashed into the store. Truck 104 arrived and quickly extricated the driver from the vehicle and assessed her for injuries. They also evacuated the 3 workers at the store and secured the utilities.
Montgomery County Hospital District checked all four people but all stated they were not injured. Rescue 101 was called to assess the structural stability of the building and both crews worked to shore the structure to remove the vehicle.
Montgomery County Sheriff's Office is investigating the accident.
Source: The Woodlands Fire Department