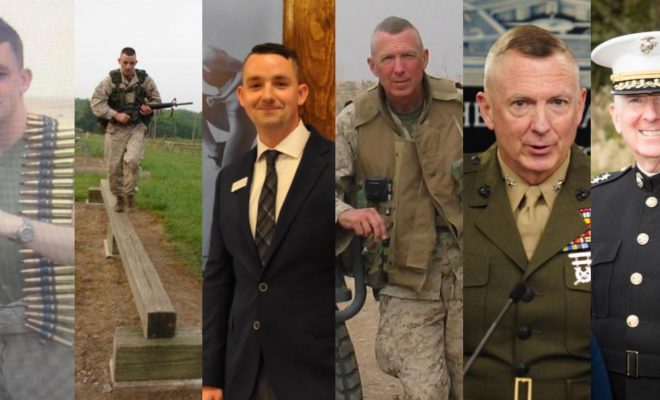 Events
VEL Institute to host community Leadership Development Keynote
By |
THE WOODLANDS — VEL Institute, a non-profit founded in 2014 to provide a platform for collaborative learning among local veterans, entrepreneurs and leaders, is wrapping up its fifth year of training with a powerful keynote. The keynote is open to the general public and is designed to develop and connect our community Veterans, Entrepreneurs and Leaders.
On Thursday, August 9th from 6:30-8:00pm, VEL Keynotes presents the "Evolution of A Leader," featuring speakers General Steven Hummer and CEO, Josh Cherry. Both speakers are U.S. Marines and community leaders with over 54 years combined service to our country. TWFG Financial will host the event at 1201 Lake Woodlands Drive, Suite 4020 in The Woodlands. Register for the event at www.VELInstitute.org
"This keynote will give attendees access to learn from two incredible leaders who have gone through crucibles in wartime and business. General Hummer and CEO, Josh Cherry will share leadership principles and habits that can be used immediately by our attendees," said Terry Weaver, Founder – VEL Institute
General Hummer has led over 150,000 military personnel through war and Josh Cherry, CEO of Delta Life Fitness, has built a national fitness franchise that spans the country. This is a rare opportunity to learn leadership principles from two high level leaders.
The idea for the program came from the organization's leadership and members as a tool to develop veterans and connect them to our community entrepreneurs and leaders.
"Leadership takes time, it is 24/7 job", says speaker General Steven Hummer, USMC. "You can't clock out at 6pm and say I am done being a leader today. It takes extra effort to solve tough challenges, and leadership takes sacrifice, sacrifice of the things that we have the least of."
VEL was established by veterans who had a desire to serve the community and continue to give back to veterans, with an idea of supporting a purpose greater than themselves. VEL Institute is a platform where like minded individuals can learn from each other and develop together.
Additionally, VEL Institute holds Leadership Development and Business Start-up courses that begin in August and September. To learn more about VEL, register for an upcoming event or training or make a donation visit www.velinstitute.org.
"If I am going to grow my company from 5 million to 20 million, I cannot stay the same leader I am today. I have to either find a new CEO who can take my company to 20 million, or I must grow my leadership capacity," said Josh Cherry, CEO – Delta Life Fitness.
Delta Life Fitness is an emerging women's-only boutique fitness brand that began in a park and is now boasting over 20 locations across the country.