Events
The Pink 5K Returns to The Woodlands for Breast Cancer Awareness Month
By |
THE WOODLANDS, TX – The Pink 5K, presented by Dr. Kendra Pratt, DDS, returns to The Woodlands on Saturday, September 29th, 2018 in honor of kicking off breast cancer awareness month in October. The Pink 5K is open to all families, friends, children, strollers and even dogs!
"We are so happy to have The Pink 5k returning for a 5th year to The Woodlands" said Erica Johnson, Founder/CEO of The Breast Cancer Charities of America. "This race is a celebration of life, an opportunity for us to honor those who have survived and those who we have lost and an opportunity for us to educate the next generation that breast cancer is more than just a color."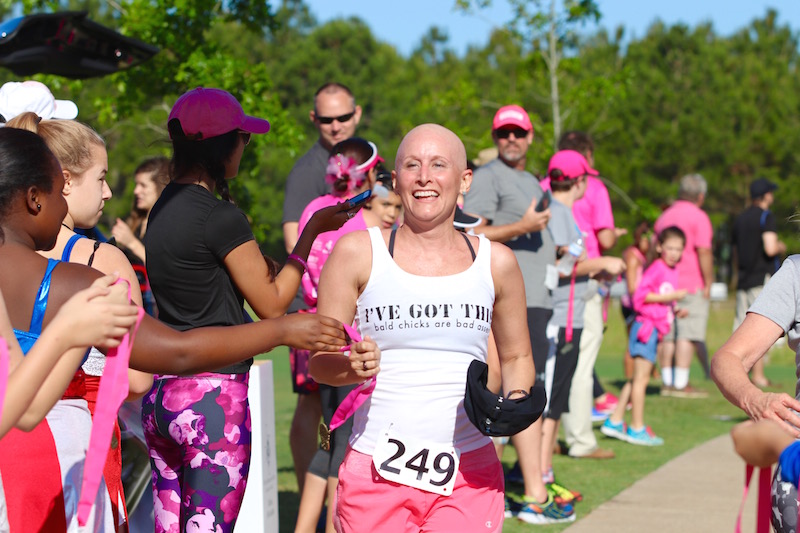 The morning will kick off at 7:30 a.m. with the race beginning at 8:30 a.m. at Rob Fleming Park in Creekside. Vendors, entertainment and more will take place before and after the race.
"I am thrilled to sponsor this exciting event for the 3rd year in a row. My team and I love running in the race and meeting with the community, as well as meeting all the inspirational and amazing breast cancer survivors," said Dr. Kendra Pratt of Kendra Pratt, DDS. "I personally will be running for my sister-in-law and aunt, who have both been impacted by breast cancer."
Proceeds from The Pink 5k will go to help The Breast Cancer Charities of America's mission to eliminate breast cancer, while empowering and educating women to prevent and survive the disease.
To register for The Pink 5K visit www.ThePink5K.com. For more information about the organization visit www.iGoPink.org.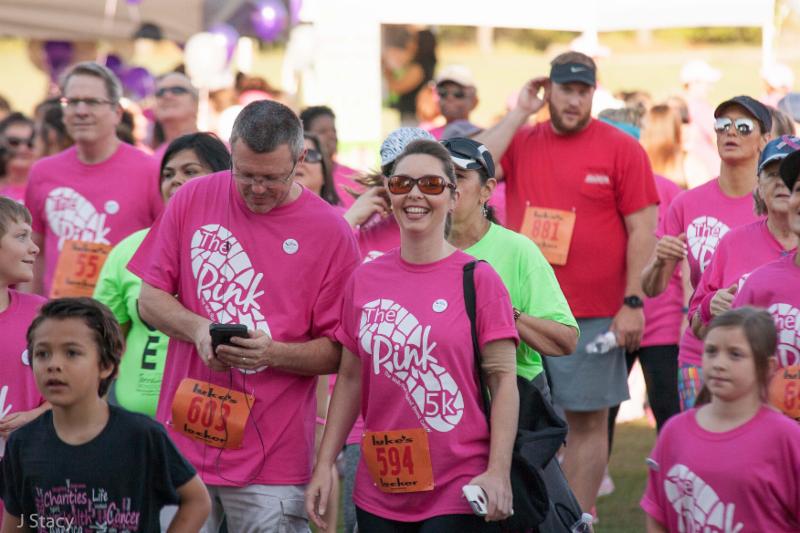 Sponsors include: Dr. Kendra Pratt, MD Anderson – The Woodlands, Christian Brothers Automotive, Four Seasons Vet, Avanti Senior Living, Ventura EMS, HEB, SpeedPro Imaging, TOPS Comprehensive Breast Center, Orange Theory Fitness, Camp Gladiator, KIND Snack Contact: Hannah Vines The Breast Cancer Charities of America Marketing Manager Phone: 936-231-8460 ext. 106 marketing@igopink.org www.iGoPink.org Bars, KSTAR Country, Bin There Dump That, Creekside Elementary, New Haven House of Prayer, Tara Flannery Photography, Alastor Grey Co, Crown Trophy, Boballoons 360, Quadvest, Green Layer Shirts, and Hello Woodlands. Sponsorship opportunities remain. For questions or to get involved with The Pink 5k, contact marketing@iGoPink.org.
The Breast Cancer Charities of America (BCCA) is a non-profit organization with new global headquarters in The Woodlands, Texas. BCCA is dedicated to educating and empowering women to prevent and survive breast cancer. Through their numerous program services and resources, BCCA is able to partner with over 450 hospitals nationwide to serve women.