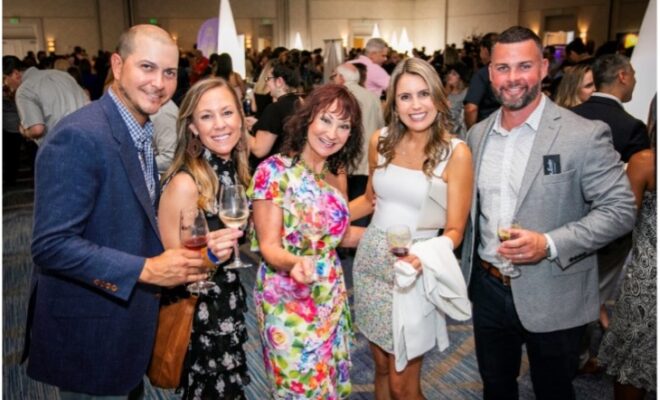 Photo Credit: Kelley Sweet Photography
Art & Culture
Wine & Food Week honors a food legend plus a week of Wine, Food, and Art
By |
"Wine and food are like art because they express the culture, imagination and passion of the people who create them" said Wine & Food Week co-founder Constance McDerby. "We're excited to announce that the stage is set for Wine & Food Week June 5-11 with the theme Wine + Food = Art which will celebrate the creativity found in the heart of the wine and food industry.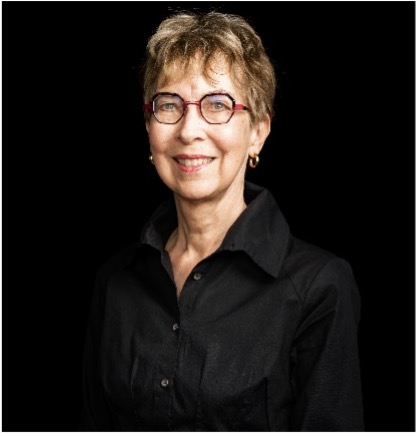 Featuring hundreds of wines, chefs from across Houston and beyond, we're also weaving the arts into our entire line-up plus we're honoring food journalist Patricia Sharpe, who is the restaurant critic for Texas Monthly. She has been on staff at the magazine for 48 years and has also contributed to Gourmet, Bon Appétit, Saveur, and the New York Times," added McDerby.
Paying homage to the theme Wine + Food = Art, guests can expect to indulge all their senses including a range of experiential art installations, meet and greet with award-winning and emerging artists, and much more. Tickets for all events are available at wineandfoodweek.com.
Kicking off Wine & Food Week June 5 is a special dinner at Harrison's, a new event space at The Woodlands Resort. The seven-course wine pairing dinner Flavors of Australia Wine Dinner & Kickoff is presented by Simon Solomon the Wine Ambassador of Winebow International. Travel the world but leave the passport behind June 7 at Wine Around the World Wednesday where guests will sip and learn about wines from Greece, Bulgaria, Italy, Spain, Australia, and Argentina. It's all things pink and sparkling at Rose' Way, A Sweet Soiree June 8 at The Peach Orchard Venue with a trend-setting fashion show by Market Street plus an exceptional performance by Vitacca Ballet, a creation-based repertoire company, whose approachable work combines wit, beauty, athleticism, and intellect within dance performance, presented by The Woodlands City Lifestyle Magazine.
Monique Studak, Principal at Thirst for Knowledge moderates a formidable panel of female Master Sommeliers, Wine Director and Winery owner who share their personal journey with wine as they speak to their pairings at the Ladies of the Vine Tasting, Luncheon, & Panel Discussion, at The Club at Carlton Woods on June 9. Guests include Molly Austad, Advanced Sommelier and Wine Director for Bluedorn and Navy Blue; June Rodil, Master Sommelier and CEO & Partner of Goodnight Hospitality; Julie Dalton, Master Sommelier for the Post Oak Hotel and Wine Director for Stella's Wine Bar, both Landry's Corporation properties, and Molly Monson-Stutesman, owner of Goose Ridge Estate Vineyards & Winery. Also meet Russell Kane, author of the award-winning book The Wineslinger Chronicles: Texas on the Vine.
A great date night awaits at the artfully crafted Sips, Suds & Savor June 9 featuring craft beer, wine, spirits, and an array of experiential art installations like PaintJam! — an electrifying performance art show in which paintings are spun together in minutes live onstage! Don't miss the incredible father-son speed painting duo starring Dan and Harvey Dunn. Prizes will be awarded for the most creative wearable art—think cork necklaces, wine bottle prints, or go wild with a food-inspired creation. Guests can vote on the most artistic wine label, enjoy live music, and watch live art performance art.
The week culminates with the grand dame—the elaborate Wine Rendezvous Grand Tasting & Chef Showcase June 10 at The Woodlands Waterway Marriott Ballroom where acclaimed chefs compete for the coveted Chef of Chefs Award presented by Goya Foods and a $5,000 cash prize. Patricia Sharpe will be inducted into the Hall of Fame and the winner of the most artistic wine label will be announced. Looking for that extra touch of VIP, be sure to get tickets early to the Bayway Cadillac VIP Luxury Lounge with ultra-premium wines, food selections by Le Jardiniere and take-home photos with the legendary Patricia Sharpe. Space is limited.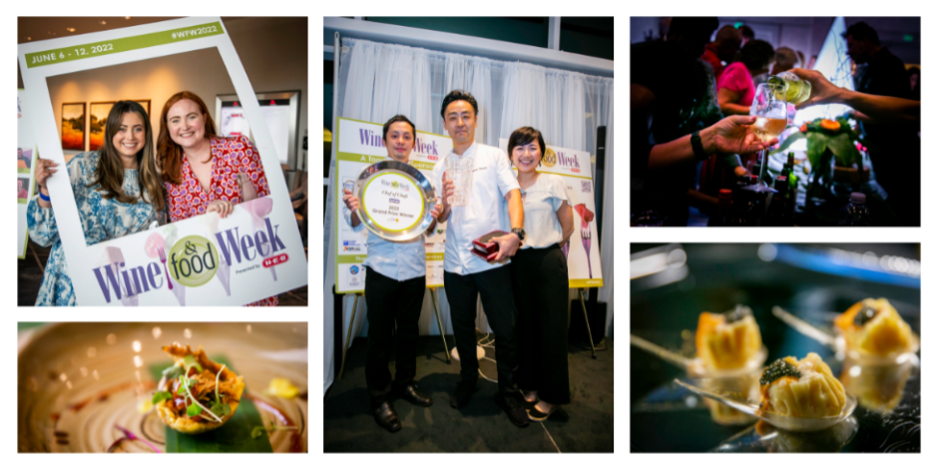 Sunday June 11 the week closes out with La Dolce Vita Sparkling Brunch. In partnership with Wine & Food Week and Palm Bay International, Sorriso Modern Italian Kitchen is offering an irresistible 4-course brunch paired with a guided Italian wine tasting on June 11th from 11:00 a.m. – 2:00 p.m. (wine pairings start at 11:30a). Wine & Food Week is truly foodie heaven all the while supporting charitable organizations such as The Woodlands Arts Council, and New Danville, just to name a few. Tickets are available online at https://www.wineandfoodweek.com/events. Plus, you can make it a staycation or let your out-of-town foodie friends know about valuable travel packages.
Source: Wine and Food Week, Food & Vine Time Productions